---
'There is no better a gift on Heart Day,

than dynamic fractalized flowers on the runway.'   fs
Unveiling an exquisite bouquet of autumn/winter looks this Valentine's day was German-based fashion fanatic Marcel Ostertag. Titled "Opium", revealing costumes equipped with conservative appeal graced the Spring Studios' runway. He fused together the vintage classic with modern edge. Fractalizing other decades (60s and 70's) with the present, alongside a clash of polarizing textiles, a Fractyll—or spearheaded, winged phenomena of change spirals forth.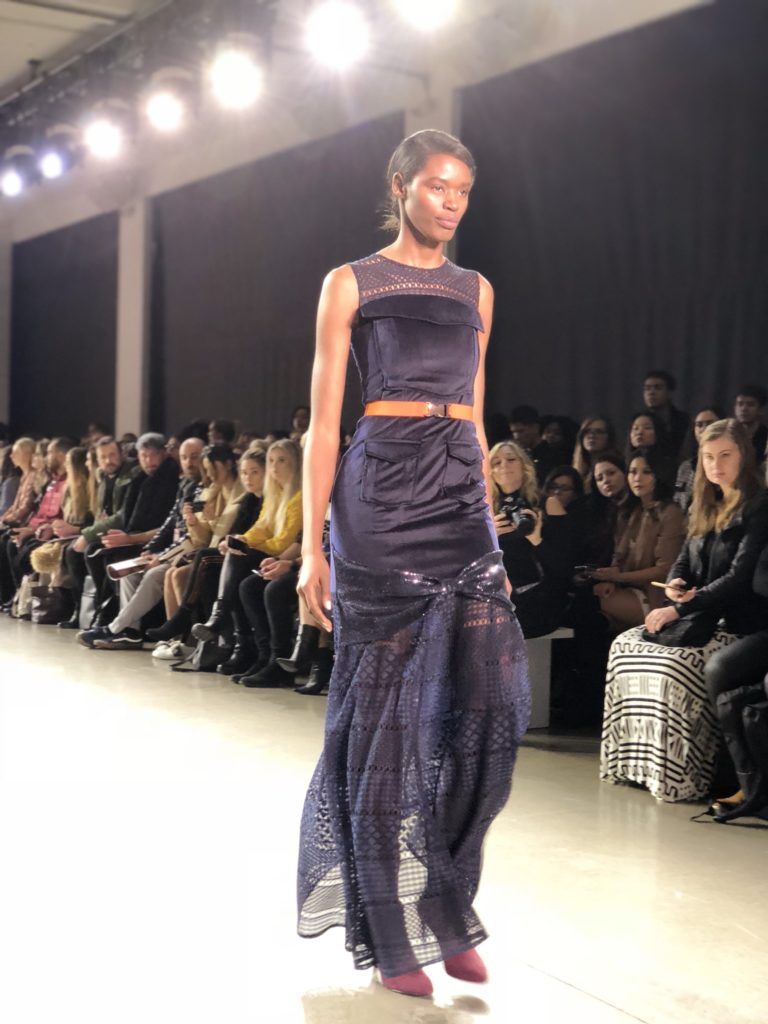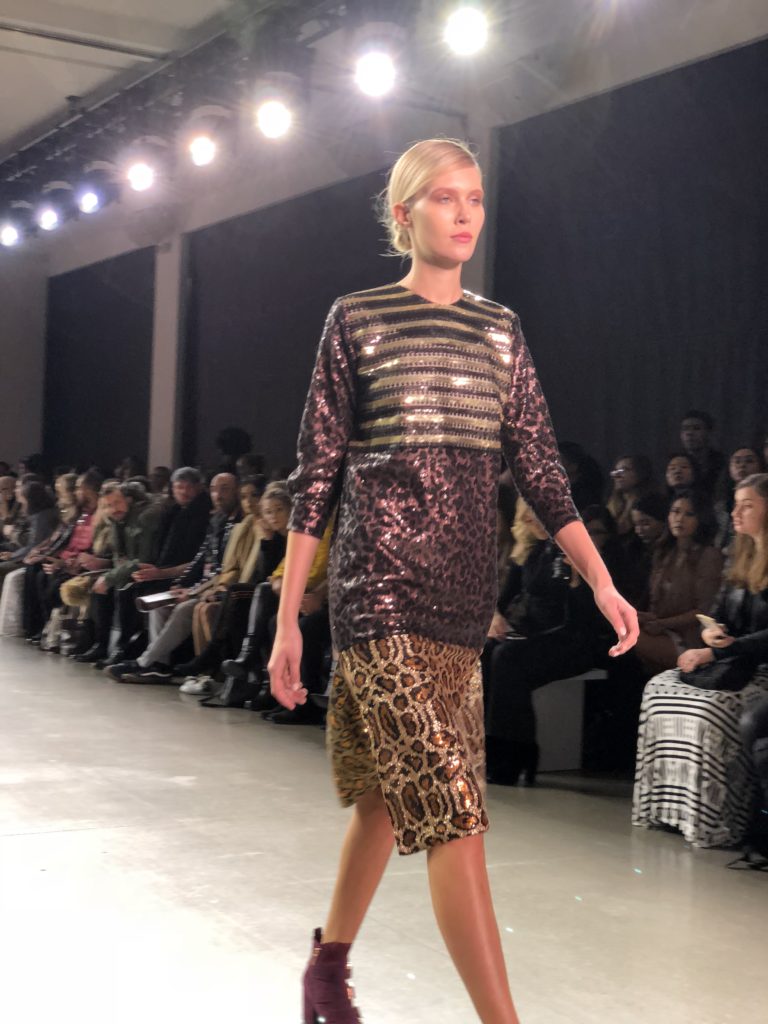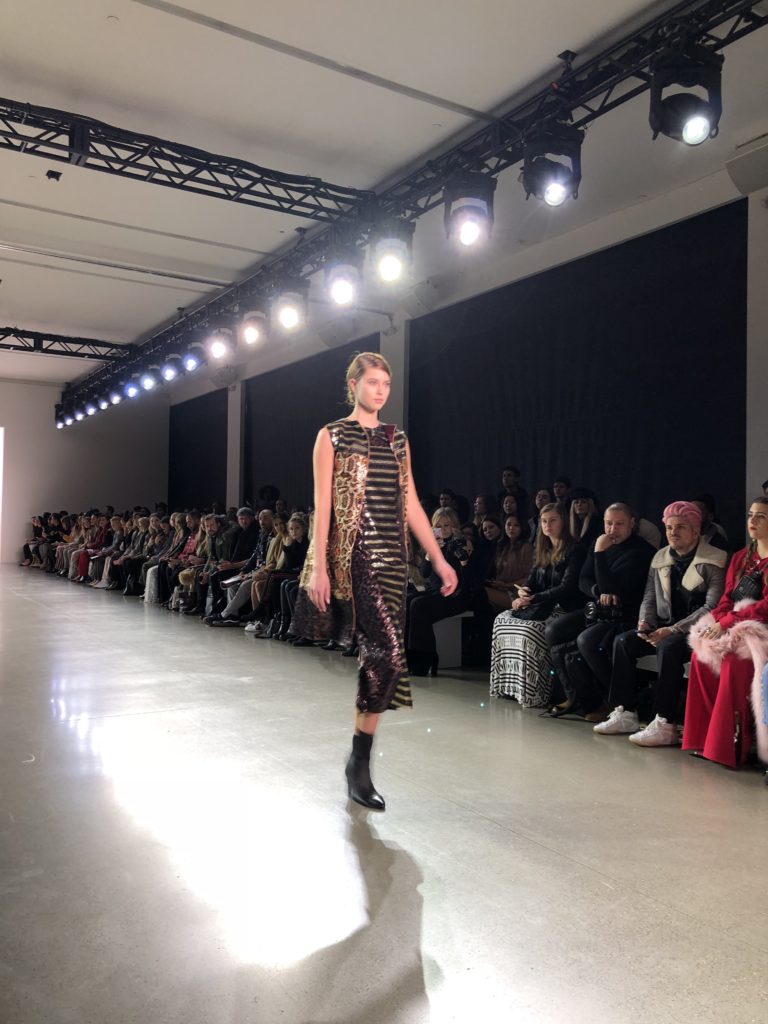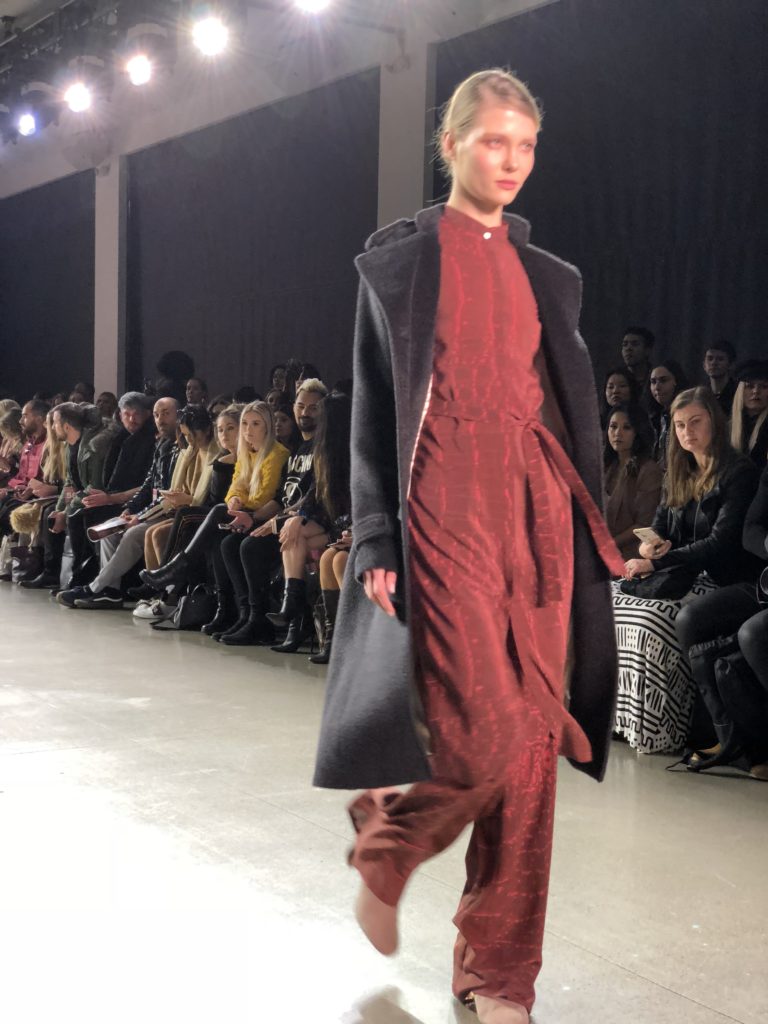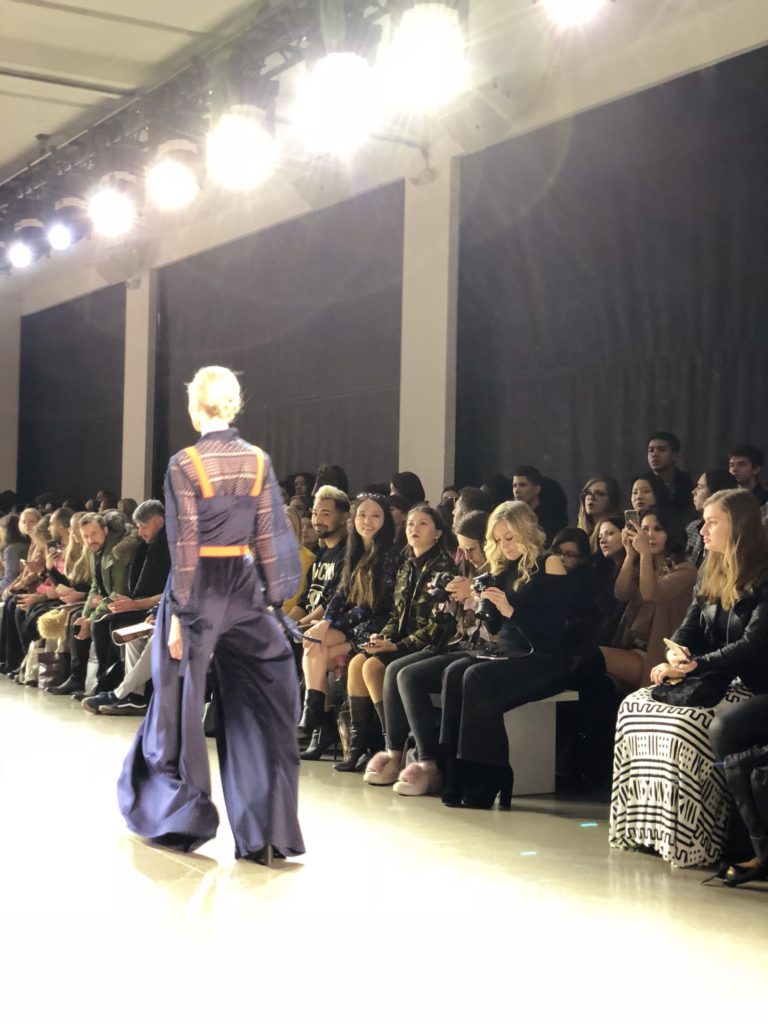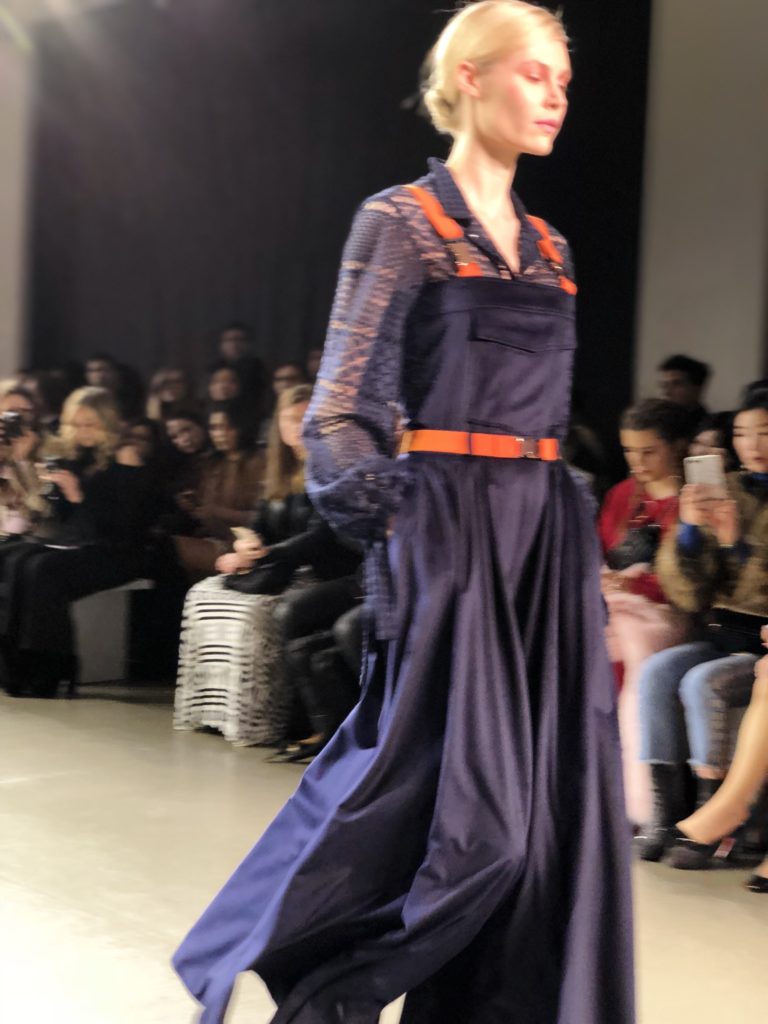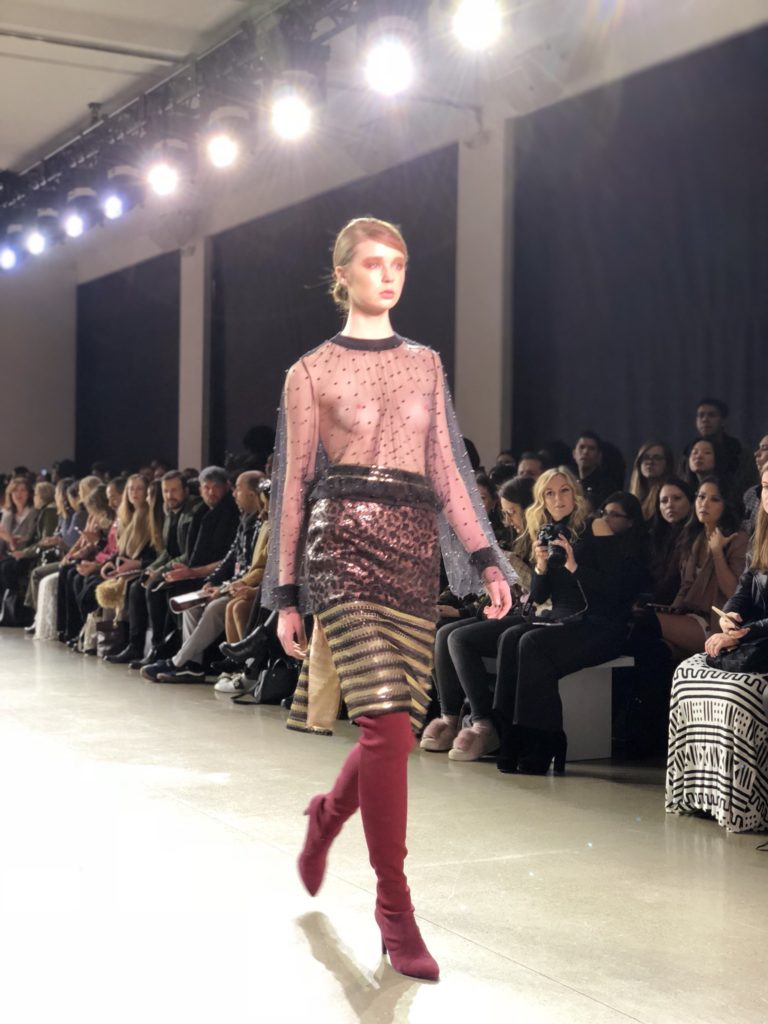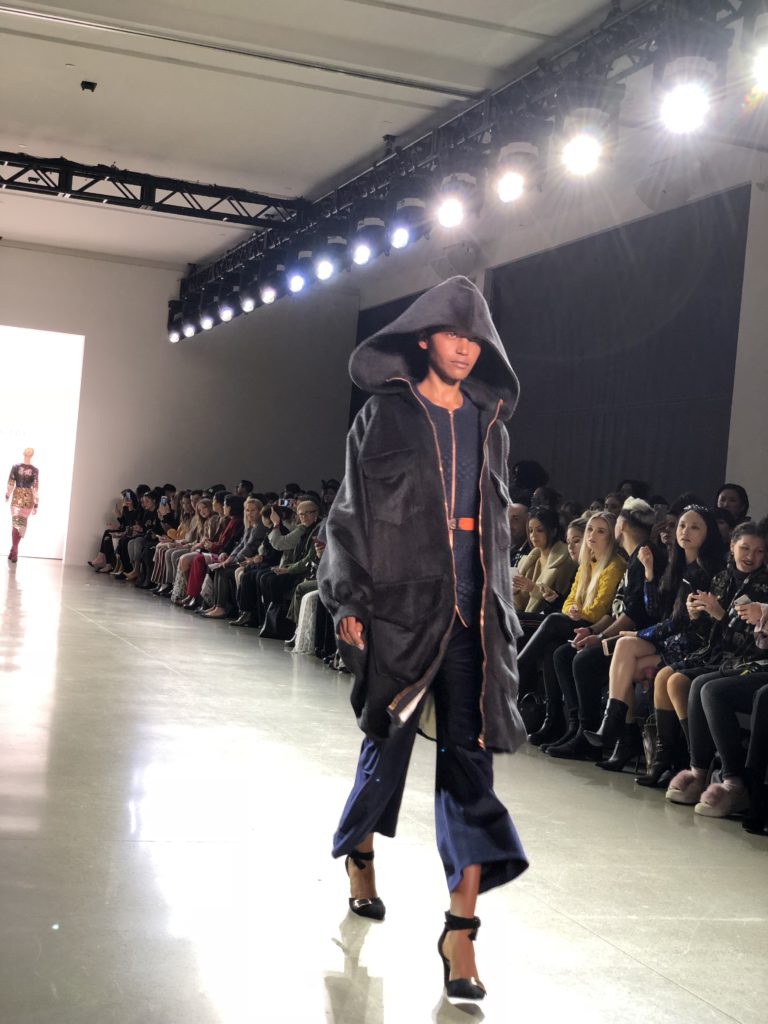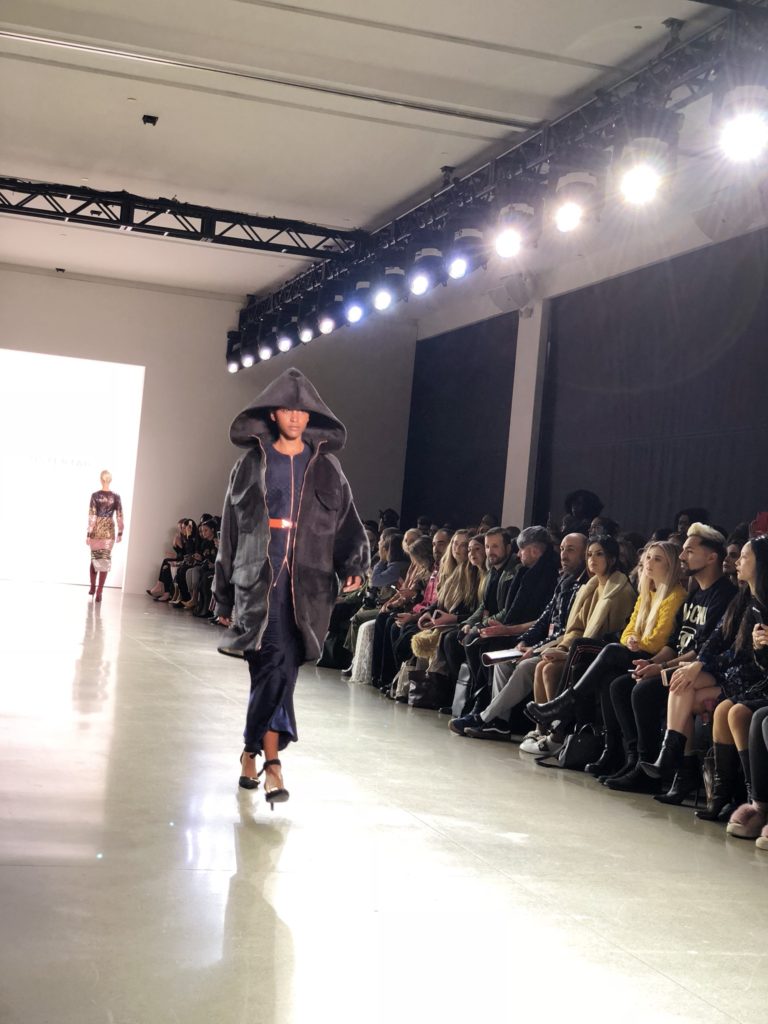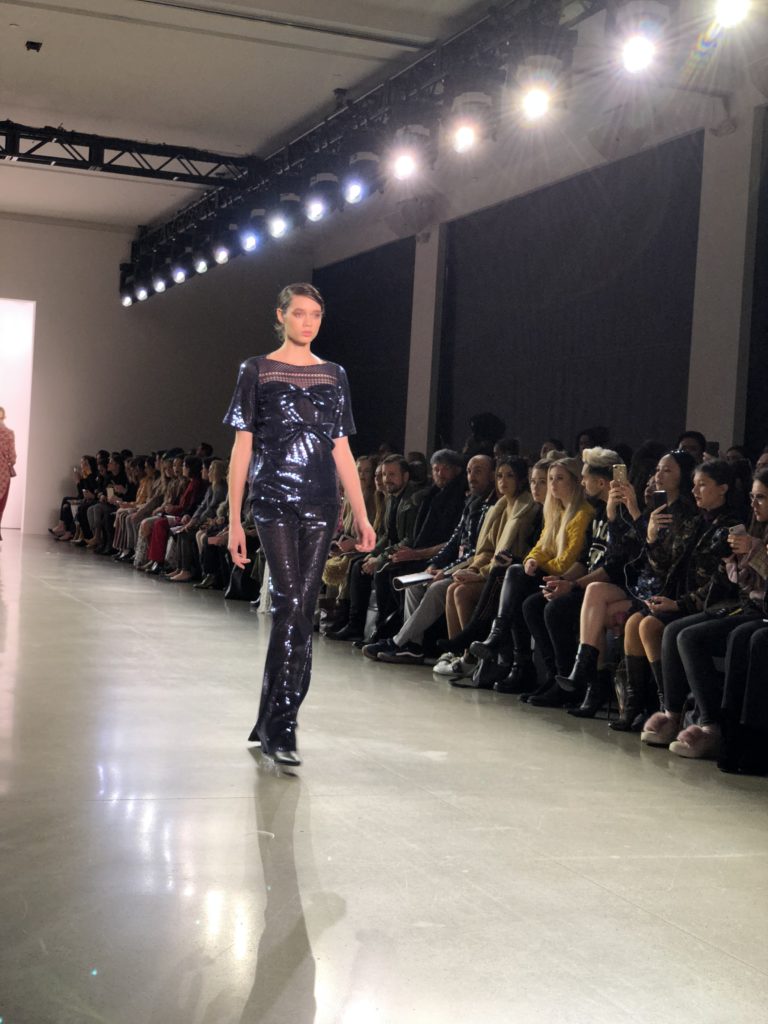 And what, exactly is most unique and kaleidoscopic about Ostertag's "Opium" line? The contrasting textiles that melt together—for sure. Animal prints overlain with sequins are paired with velvety overcoats and luscious swayde thigh highs. His 3rd season partnering with Tamaris, leather shoes spanned a palette of pastels, deep wintery hues and a range of plexi heels.
Osterlag melds the primitive with the classic and modern. Sheen jumpers, pencil skirts and crinkly silk-fitted dresses form the basis of outrageous layering that altogether simulate an exquisite fractal forever unseen to the naked eye. Cuffed, collared jackets, lined with silk are accessorized with poppy flowers, sporty belts and shimmery gold clasps, hereby pronouncing the sleekest career-oriented, nightlife stunner.
Inspired by Yves Saint Laurent (YSL) set in a '70's vintage magazine, "Opium" honors the glamorous party era with sharpening of curves and layering of fabrics. Versatility pops with the ever-evolving textile landscapes whose color palette spans a floral spectrum, without ever seeming burdensome. Silk, faux fur, pearl beaded chiffon, and cashmere—delicately curated to supply the never-ending spokes and petals of a fractal—thanks also to NYX for makeup, REDKEN for hair, and Johann Ostertag for the energizing music. Way better than receiving flowers that sit in the corner, the human eye was appropriately embraced and exalted this Valentine's + Ash Wednesday.