Swarovski celebrated the opening of its Time's Square store last week at Hudson Mercantile.
An architecturally exquisite production space set in Hudson Yards, ascending the old-fashioned industrial elevator was only the third exciting treat.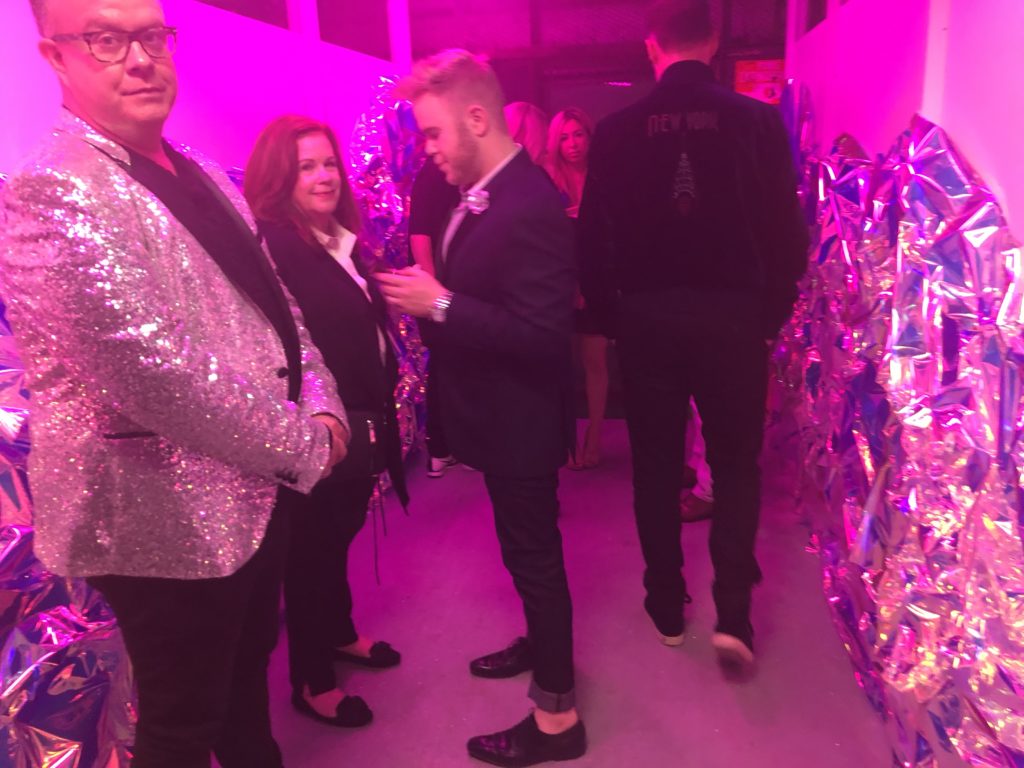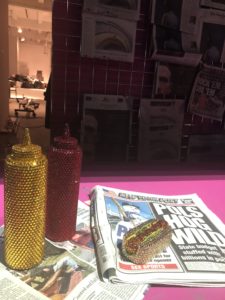 The bedazzled makeshift hot dog stand, welcoming bags and late winter coats was the second, while having to wait outside at Golden Hour on a plush carpet—among NYC's fashion-elite—was the first.
Shoot on up (with interested scenarios already in the churn) and appearing out of an urban fairytale dream—you have ballerinas.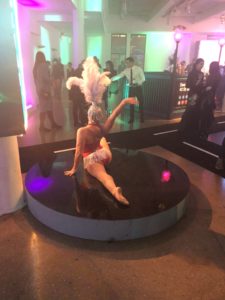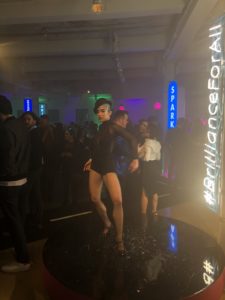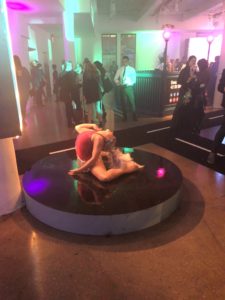 Interpreting modern stances, albeit Michael Jackson, swans, or burlesque decay,  other vendors appeared for a fractal of functions too.
Gourmet pita and pizza stations, flower buffets, and fruity herbal fresh cocktail specialties alongside the mesmerizing fairies all around bestowed beauty, blooming orchids and Swarovski elegance.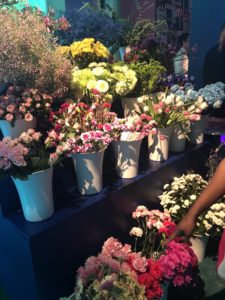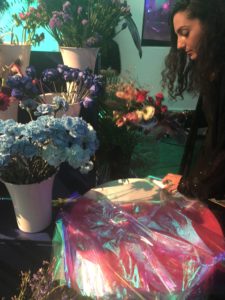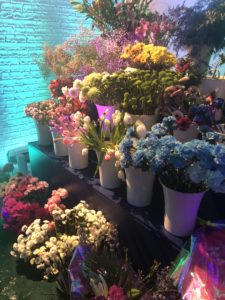 'Candy/ News/ Soda/ Crystals' bannered enclaves further enacted the thematic play on gradient colors, textures and cultured arenas, as did Karli Kloss in her bubble gum-pink, flared cocktail/ballerina dress.
https://instagram.com/p/BiEMBj5BaN4/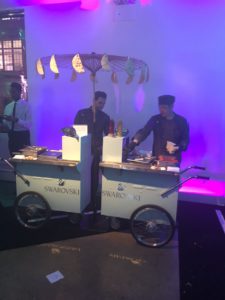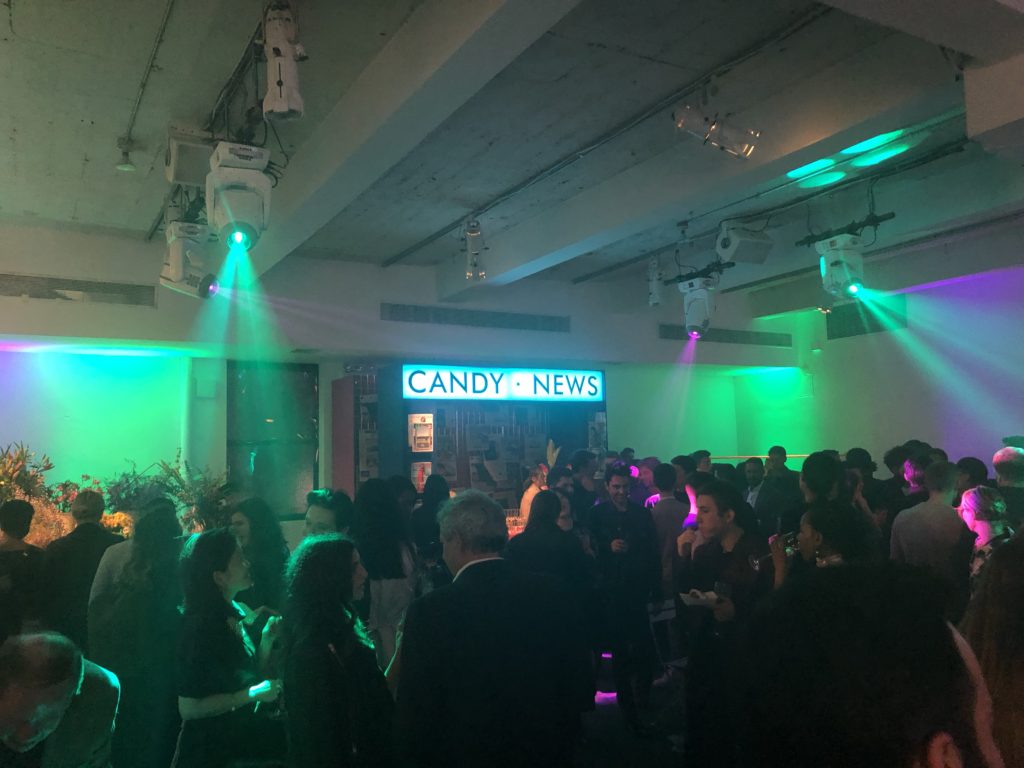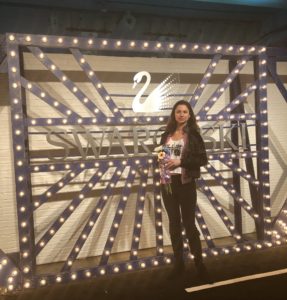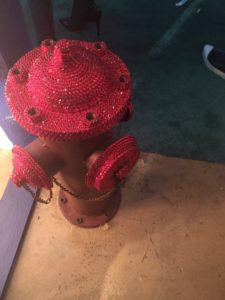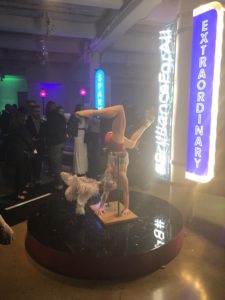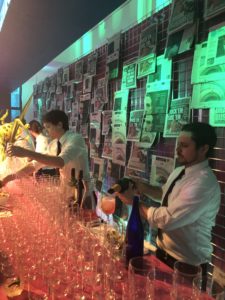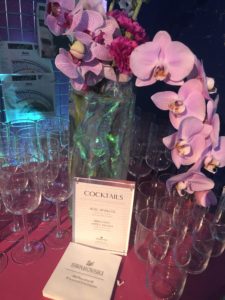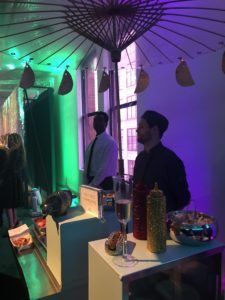 Photos and videos by Farrah Sarafa