Seven Crash had their second-go at New York Fashion Week, and they didn't disappoint! Last year, they debuted their "Quantus" collection at NYFW19, which was described as "a significant breakthrough in fashion," by BASF.com and "representing a change for the future of apparel."
This year, Seven Crash showed at Spring Studios for FW20, unveiling their winter collection, "Crash The Rules." Their futuristic aesthetic, matched with a unique conventional flare, put this streetwear line inside a category of its own. As the models walked the runway, every outfit was defiance against trendy norms.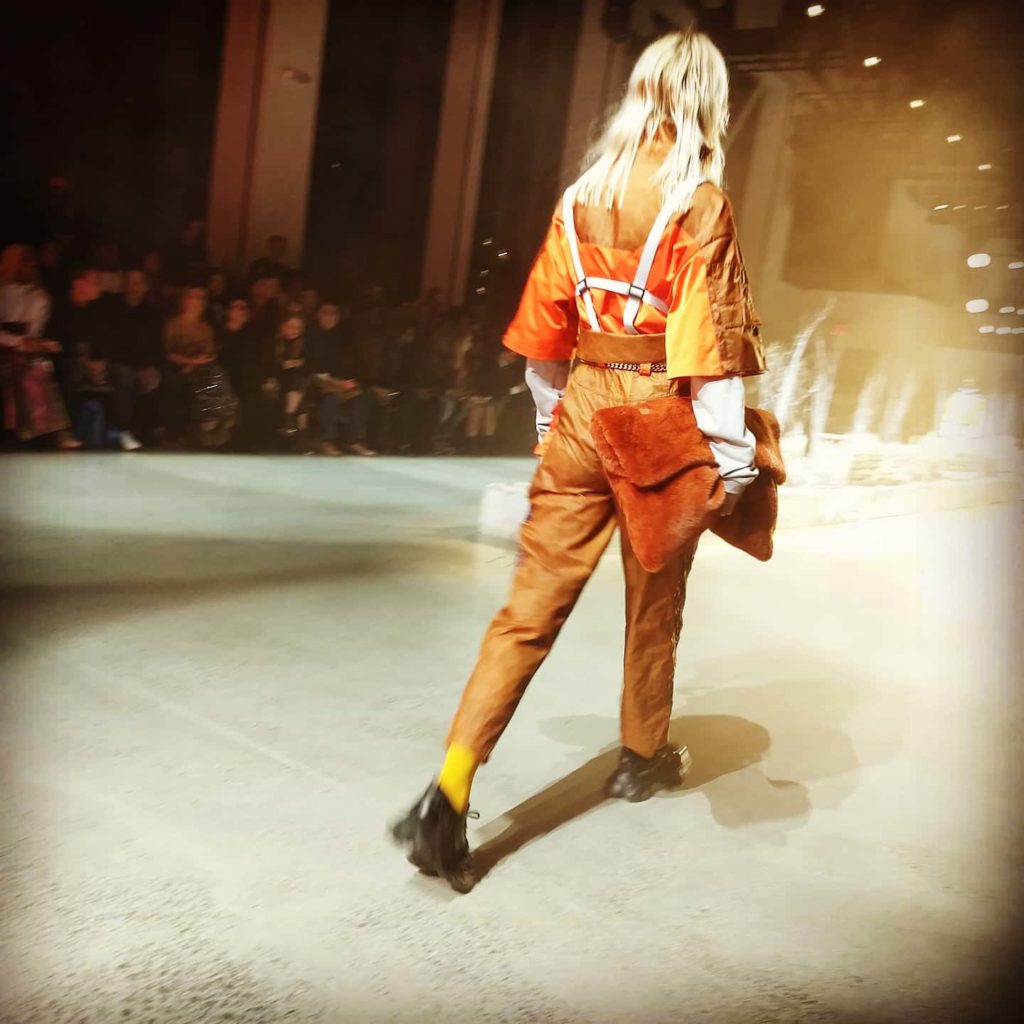 I sat first-row as a witness to their unruly runway, and it was so cool. An all-white ensemble opened the show. A male model sported a bubble coat, bubble shorts, and white snow boats. The next model wore all variants of green. An oversized jacket in forest, with a transparent gray vest, matched with tailored slacks, and grassy green rainboots. Another stunner was a brown jumpsuit with orange pockets, orange embroidery, and a huge orange fur purse because why not? The colors and the creativity were visually bold, but their central standout was their precision to detail. Without that control, the show could have turned very Oops I Did It Again, but their techniques sidestepped clichés–showing 2020 what Britney could have looked like in couture.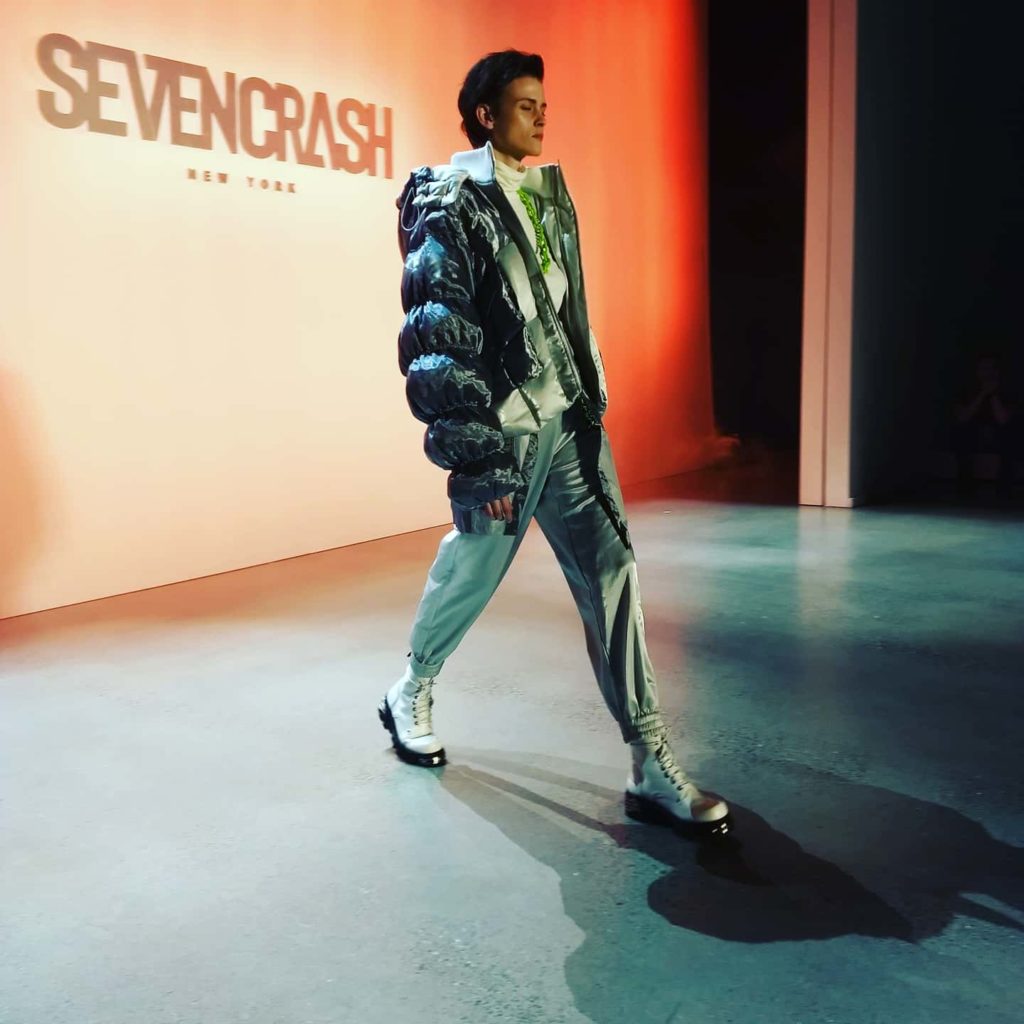 But, let's go back in time.
In 2013, Jason Yao, the brand CEO and Enchi Shen, creative director, founded the line. Yao is the business of the Seven Crash, and Shen is the fashion. However, Shen didn't start as a designer, but as a classical art major at Milan Academia University in Italy (MAU). After graduating, she took an unconventional turn into fashion, and her unique designs were due to her academic discipline. In an interview on AbNewWire, Shen stated,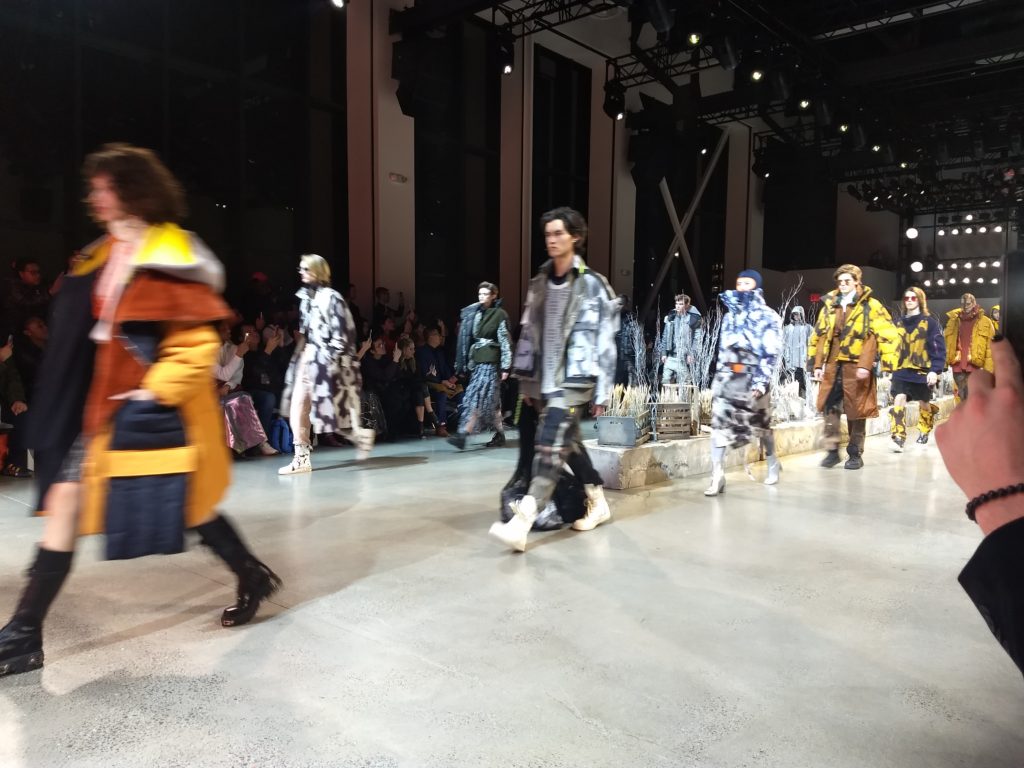 "When you think classical things are always out of date, they are actually the best artwork showing how the city life looks like during that period of time."
She has utilized that perspective with Seven Crash—not bound to rules when creating new looks, allowing her designs to time-travel and land within each look on the runway.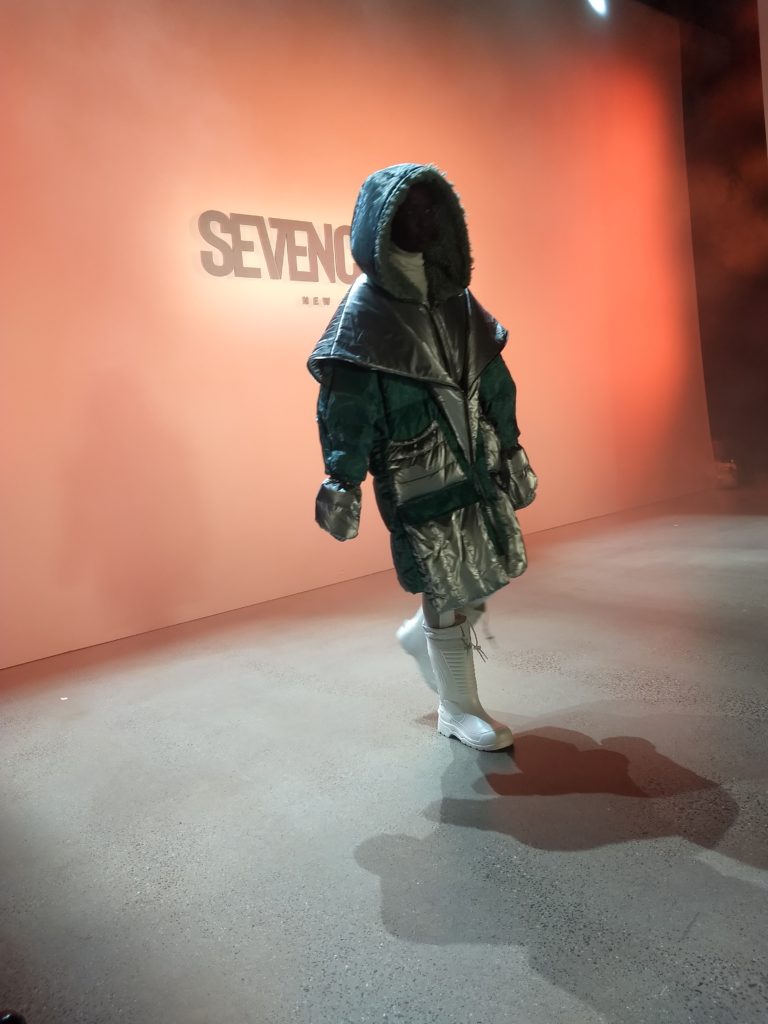 NYFW19 was Seven Crash's first show in the States, but 2015 was the line's first debut in Seoul, Korea—where they received praise from the likes of Jimmy Choo—which brought them mainstream attention. Later, Shen became known as the "rebel of classical art," due to her usage of mixing traditional norms with unorthodox designs.
And now in 2020, Shen and Yao continue to crash the rules–teleporting us into their jurisdiction, inside their imagination, which is quite out of this world.