Mira Nachman's first exhibit in the United States, at 3Squared Gallery, showcases 28 large-scale photographs that span the globe. Supplying intimate lenses into the lives of real people, phenomena, and scenarios, Mira carves for viewers a single path that forks into many. Curated by Marina Dojchinov, each picture tells a unique story that magnifies a connection Mira values most.
Every picture represents a different level of life at which Mira taught herself photography. Wanting to be a photographer since she was 22, she went on to be an accountant. The passion repossessed her 10 years ago, and she re-ignited her form. Void of formal instruction and training, photography grants her a freedom that's otherwise unseen in her everyday life as an accountant, who constantly calculates and balances numbers.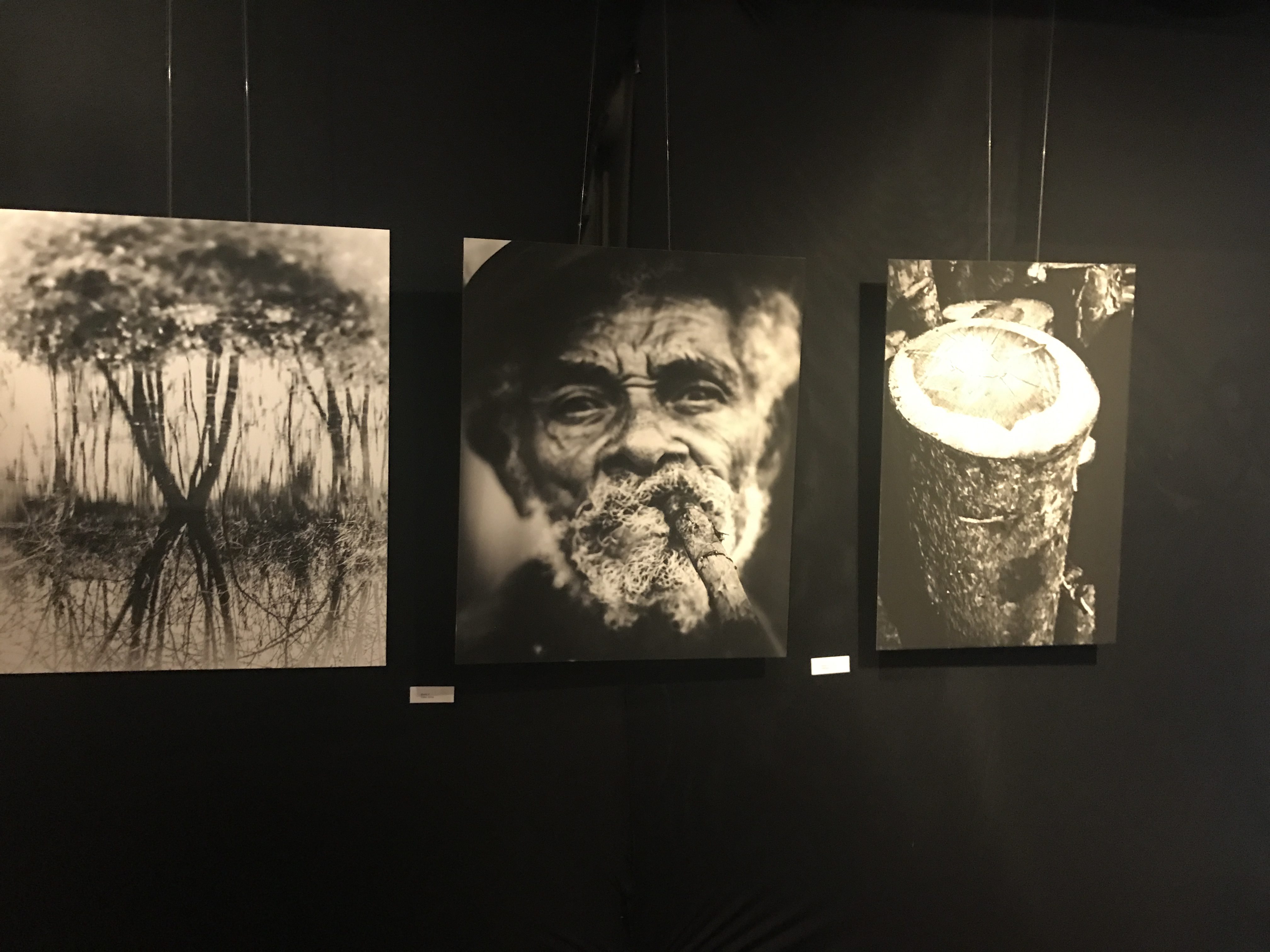 Shot all over the world, her photos are neither organized by place nor by subject matter. Rather, she carefully arranges images to stylistically complement one another. For example, consider the triptych of 1. a tree trunk 2. an old man smoking a cigar, and 3. a straggly tree intercepted by vine-like roots and branches. Zeroing in on concentric tree rings, raspy white beard, wrinkles, dry flaky cigar paper and root plentitude—Mira commemorates life and death. Such details are further accentuated through black and white contrast.
Mira's impromptu snapshots capture the real, the shocking and the personal. For instance, take the less visible sequence of people on the back wall. Agent X, which was originally shot for an editorial, starkly contrasts of couture clothing and decrepit, grungy background. It is nestled between the image of a Tel-Aviv prostitute allegedly doing sex work to pay for a sex change, and that of a simple man alone in front of a train station in Barcelona. Nearby, on a separate lone wall– is a colored piece. A tribute to an actor, who showed her 'the art in life', she will once in a while use color to match or highlight the right scene.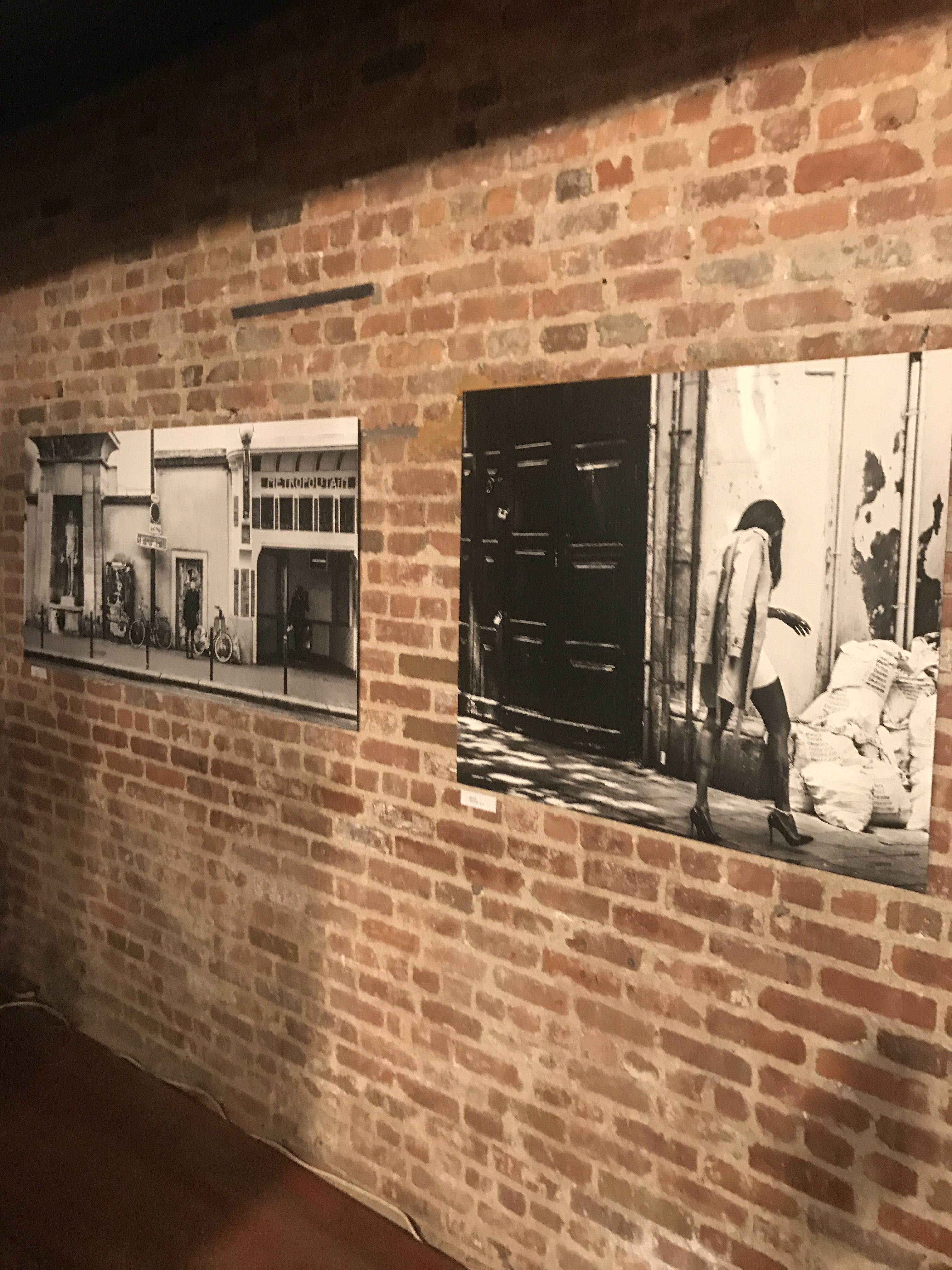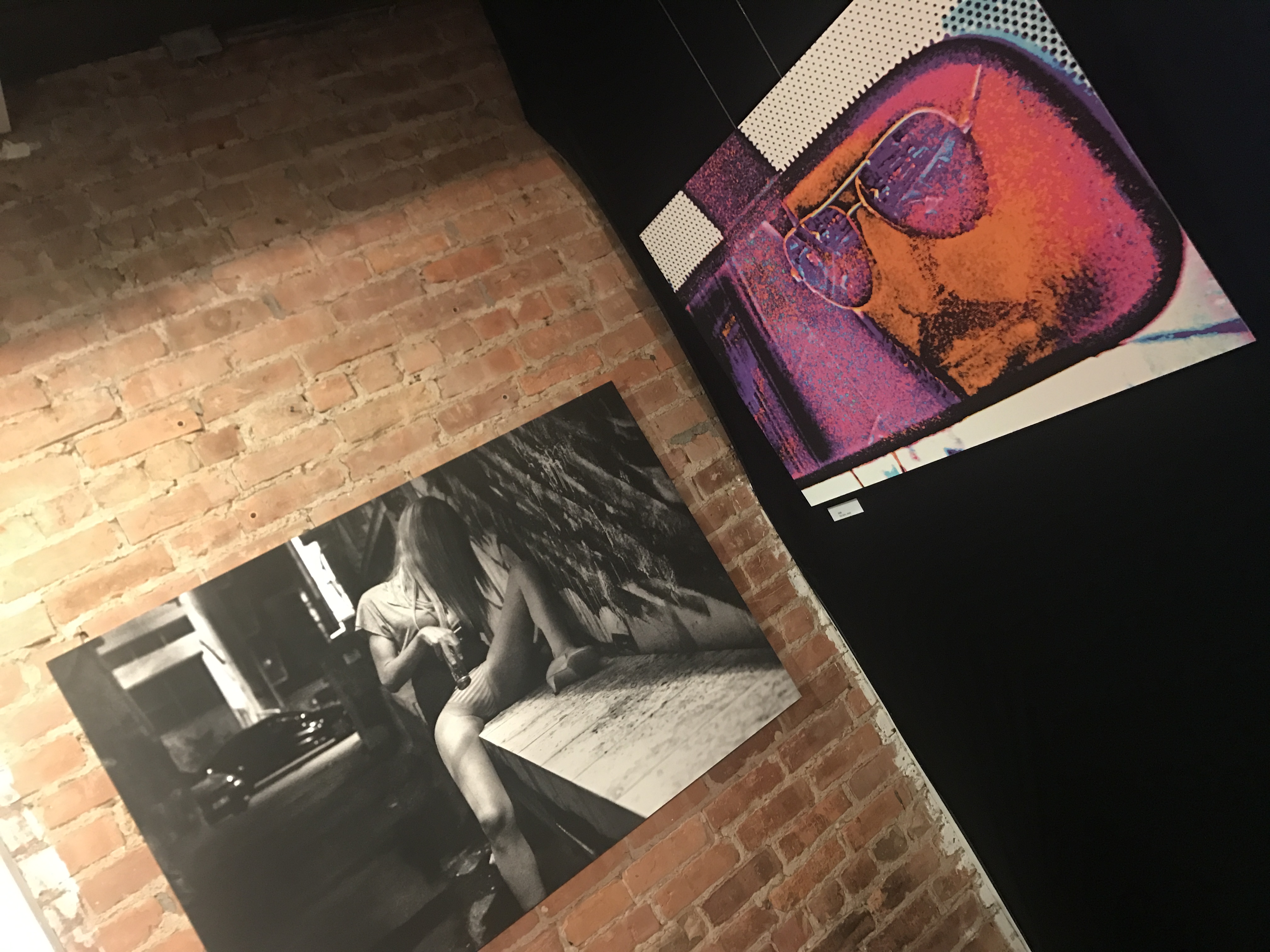 Capturing a snapshot of people's lives, Mira craft lies in her ability to artfully distort an image from what you would usually see. For example, a Cuban man–who appears to be fixing his curtains is really making his bed. When asked why she would turn the picture on its side, she references the 'kabbalic' idea of an upside down reality. Aiming to de-regulate the norm, she twists the image on its side.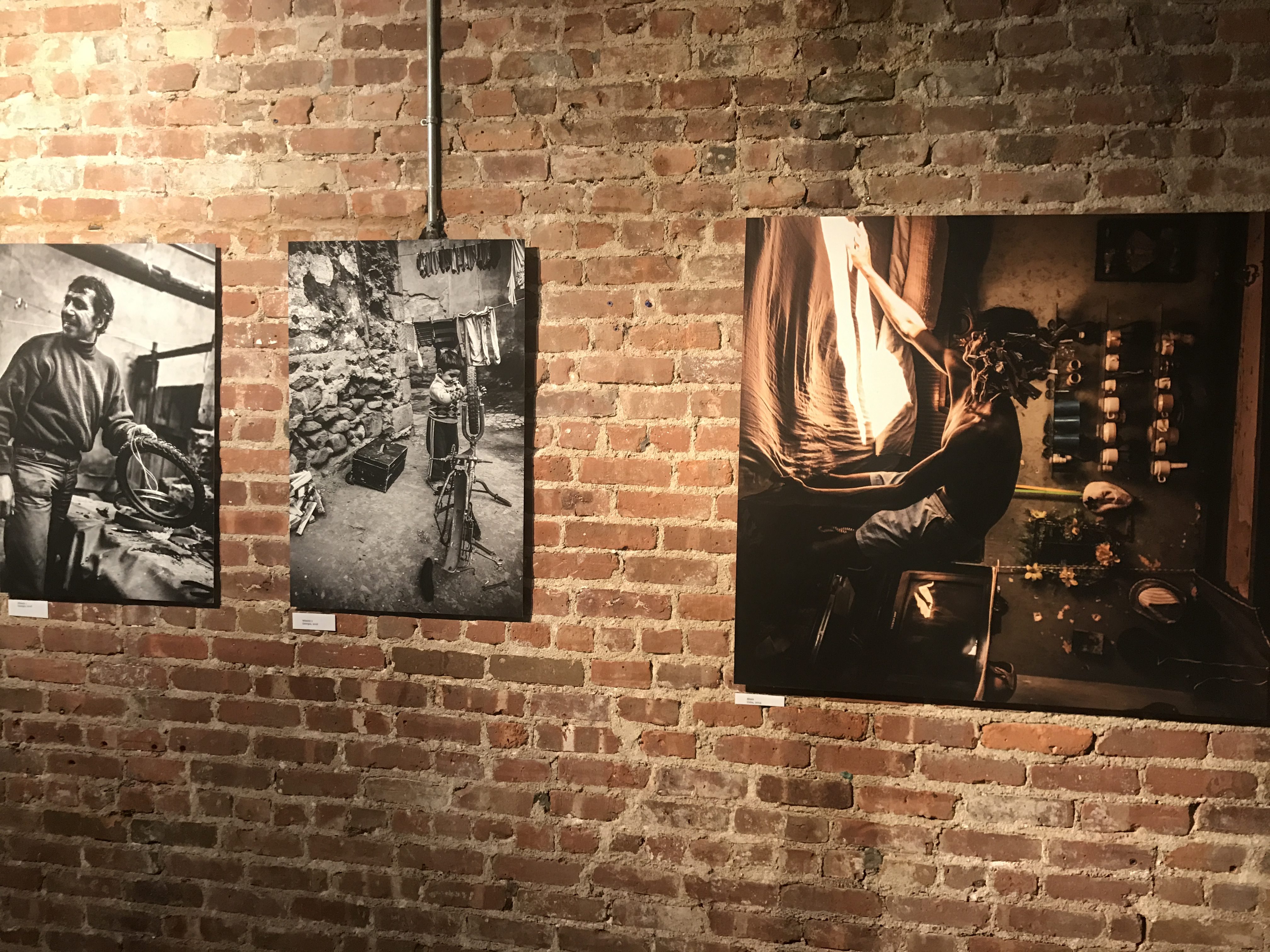 "I like to look a step beyond what simply is" 
Ever evolving, the longer you look at Mira's photos, the more you notice something new. Take the photo of the man lying down. His face is hidden, as his army boots occupy the forefront. Appearing to evoke death and darkness, the man is really resting or taking 'Siesta' inside of a tent. It is a sunny day, and he remains protected from the birds and bugs. The black and white aspect injects dynamism to the minutest details, while amplifying its overall simplicity. Then there's the "Dead Sea" image, whose stark colors allude to its magical, health inducing benefits.
The lowest place in the world, being there "makes you feel like you can get to the highest points possible… Going up is a hard thing, but when you know there's something at the top—& you know you can achieve it— you feel empowered." Taking her images to the soul, they match what she believes in. "At the end of the tunnel there is light — You just need to bring yourself into it", she notes with respect to a lone standing concert piece. A crowded mass of people gaze unendingly in the direction of a light "to which we must all walk towards" she says.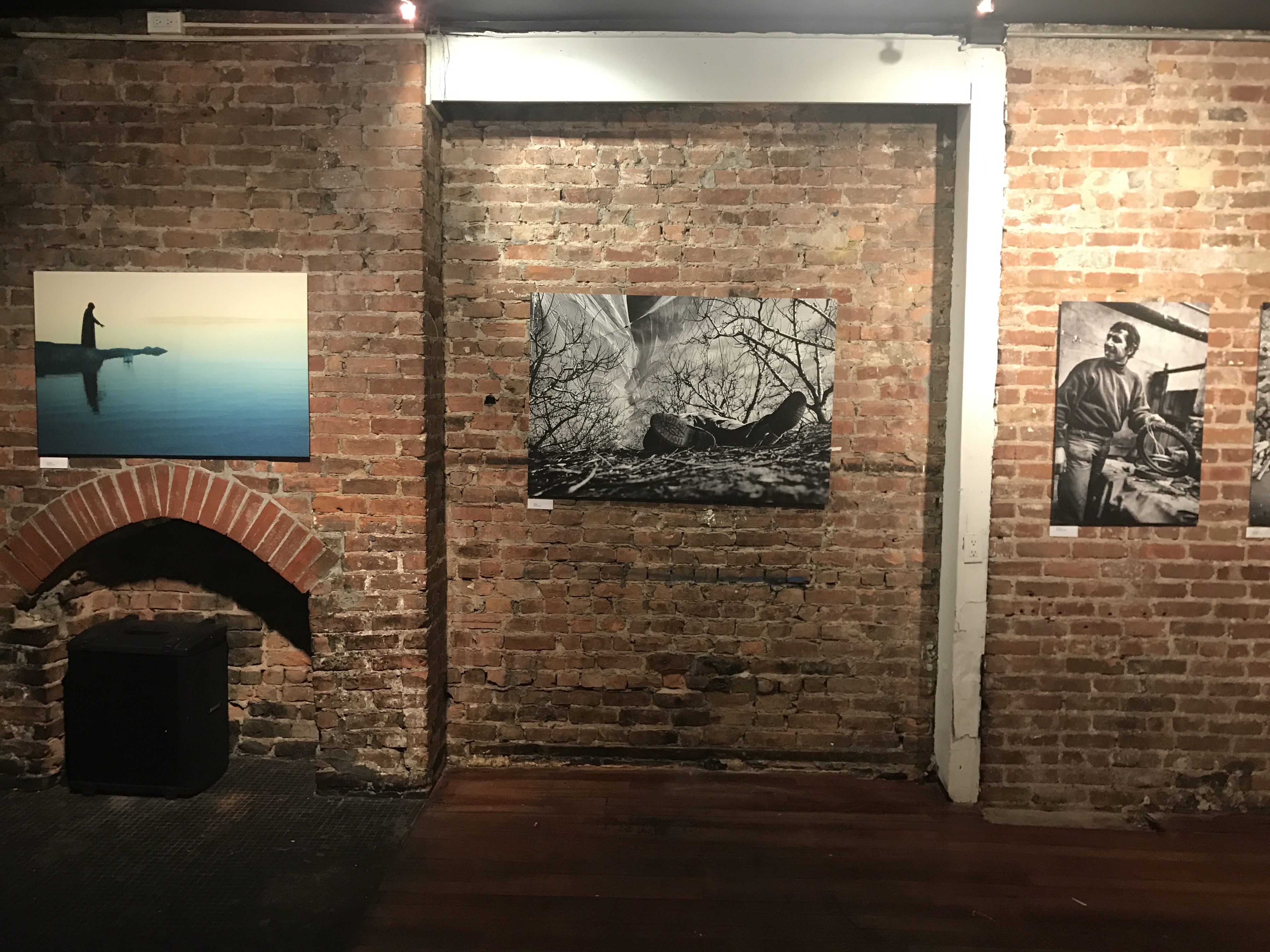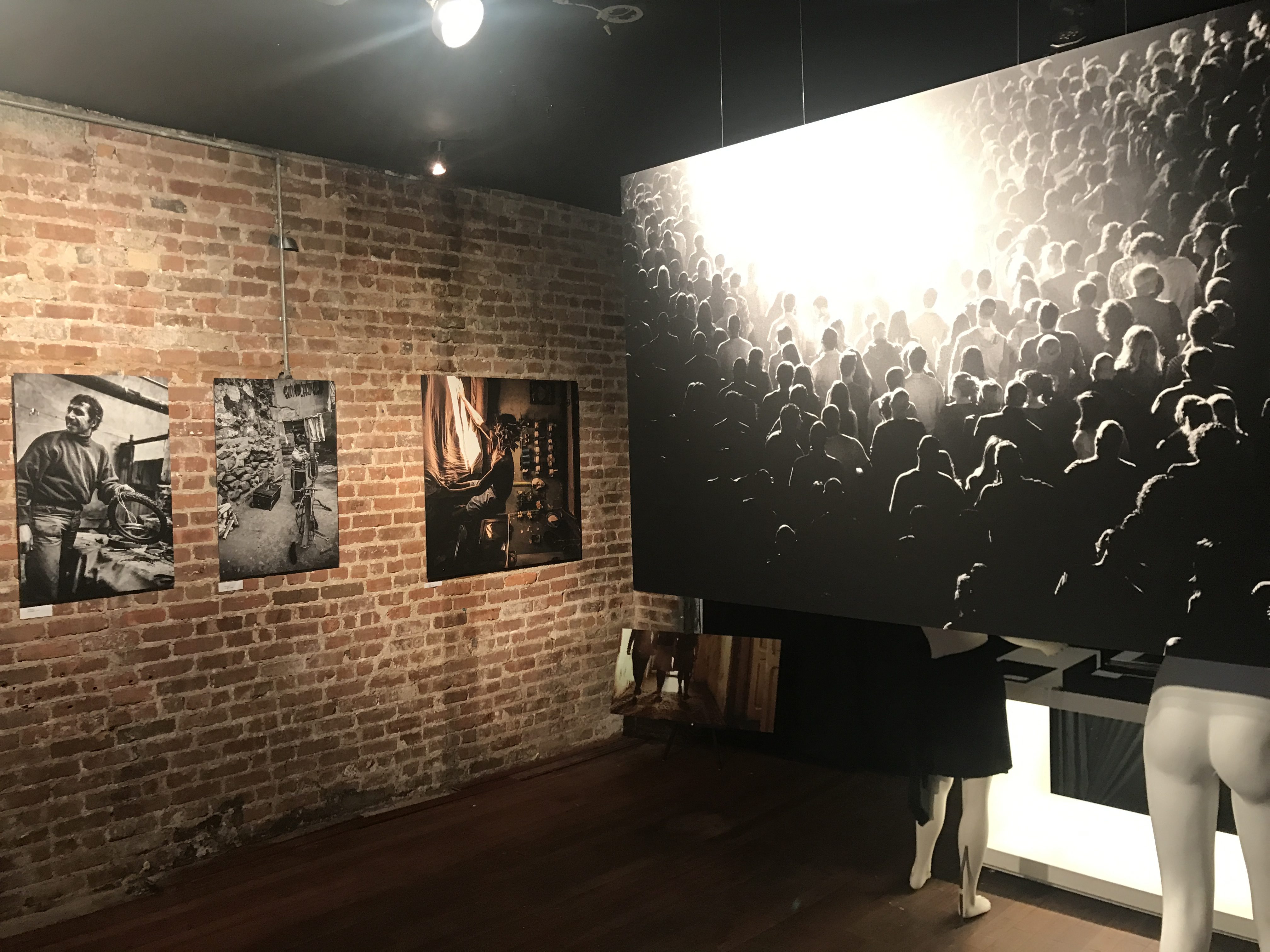 Light can even embellish the intimate curves of the body. Setting a more sensual sequence toward the front of the gallery is a series of sensual photographs. Magnified body parts and curves alongside a distorted merging of two faces cast unto deeply contrasting light beams exemplify Mira's desire and need to capture the sensitive and more real aspects of life. Then there's of course the conjoining of the 'shocking' and the spiritually twisted, as seen by the image of dancer's extremely high platform heels in Greece. Are they strippers? Prostitutes? No faces, simply heels and small details allow for a story to be made—and within these stories are even more tales, concentrically endless like the rings of a tree trunk.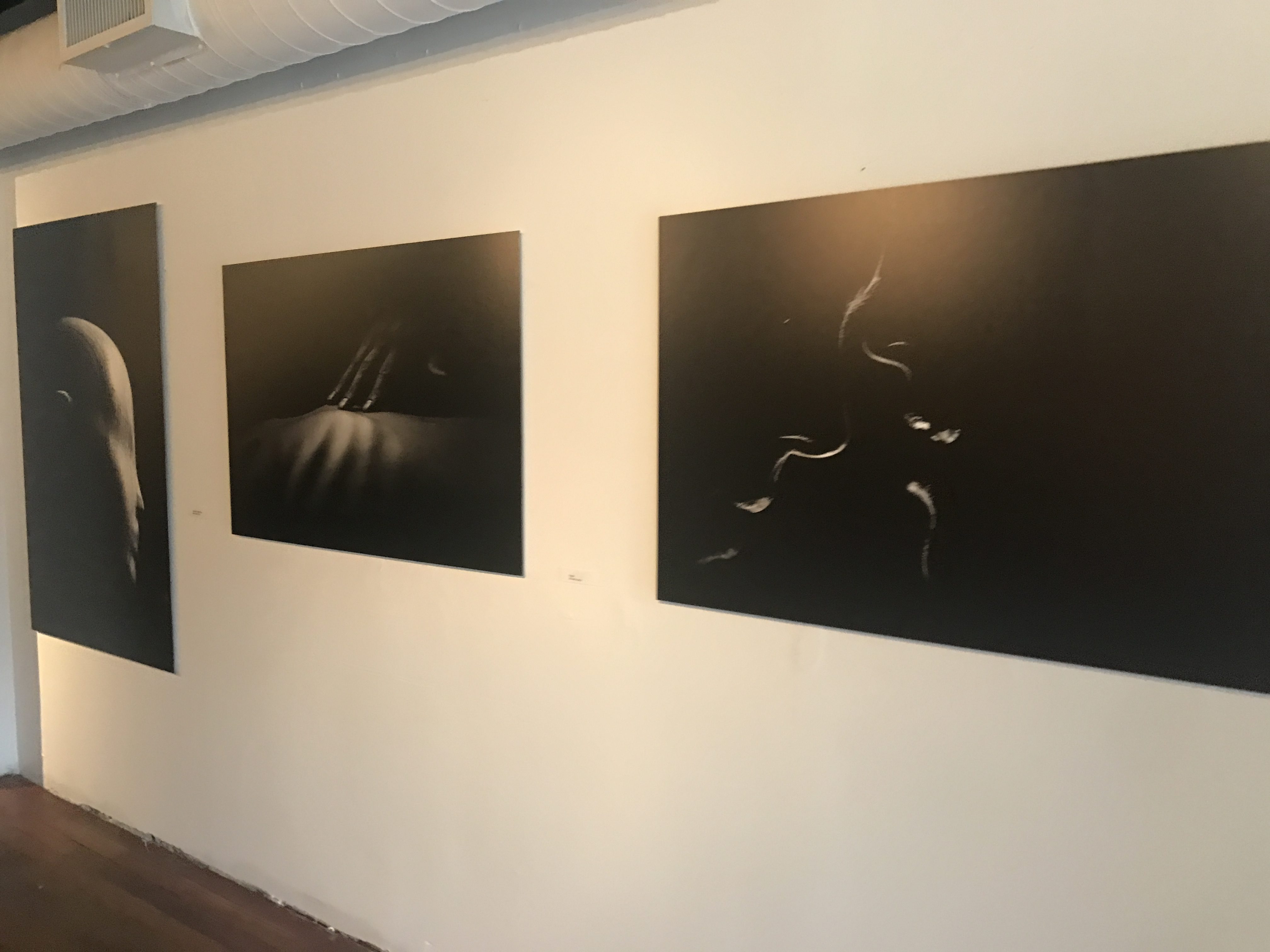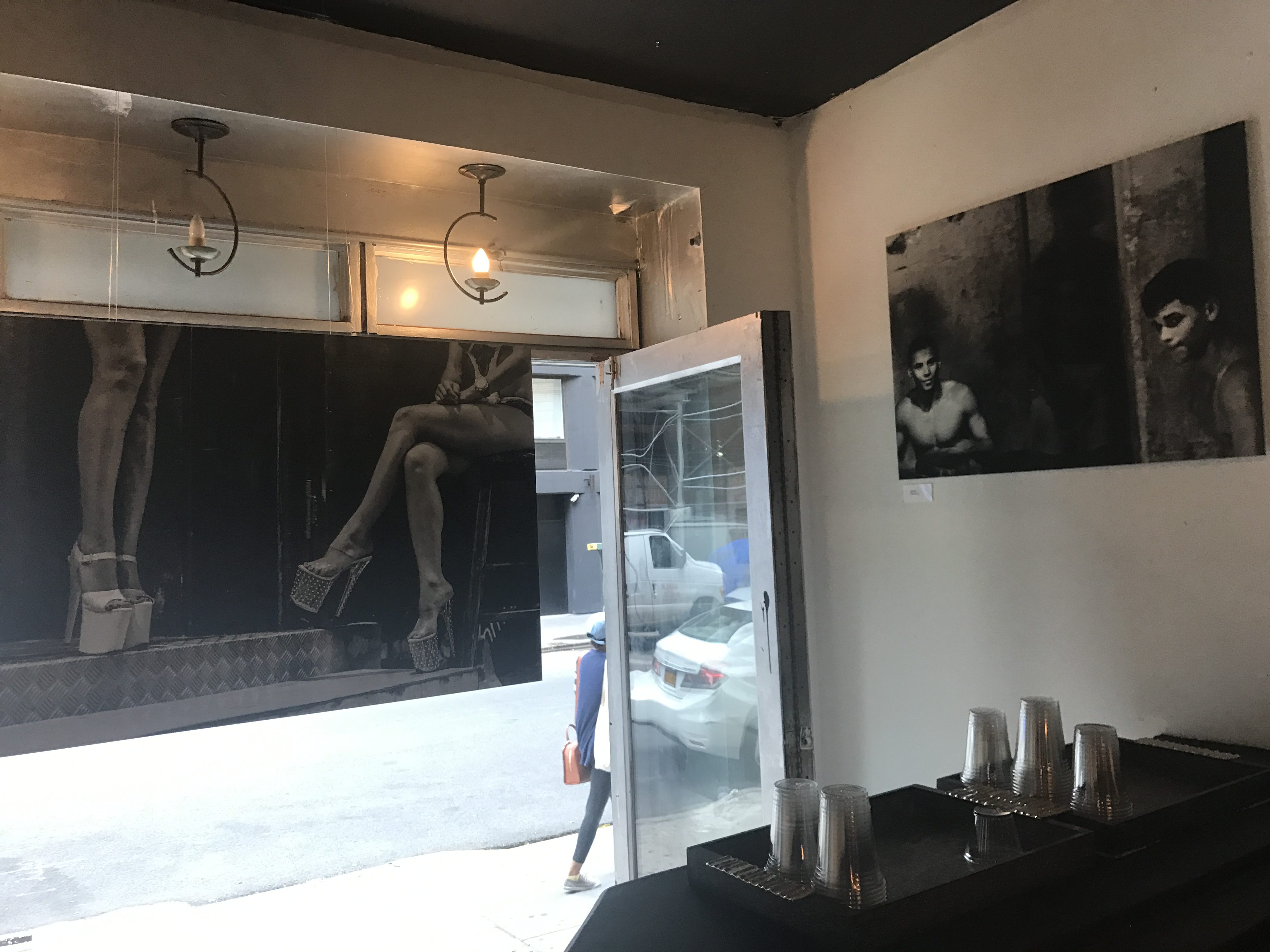 Everything comes full circle for Mira, here in NYC, where she trusts bystanders may appreciate the rawer elements of her snapshots. Attempting to draw the past into the present time through her photographs, perhaps she's trying to capture time lost to not doing exactly what she loves most: Photography. "Sea of Life", the first image seen upon entering 3Squared gallery grounds the entire exhibit with its commentary on the salt companies extracting minerals from the sea for minerals. Taken during sunrise, the possibilities in life are endless: "If you're an optimistic person you can see new things to follow; if you are a negative person, you may see the opposite". Hoping to teach and to inspire change, self-progress and the pursuit of goals, Mira images freeze the real, the vulgar and the unimaginable.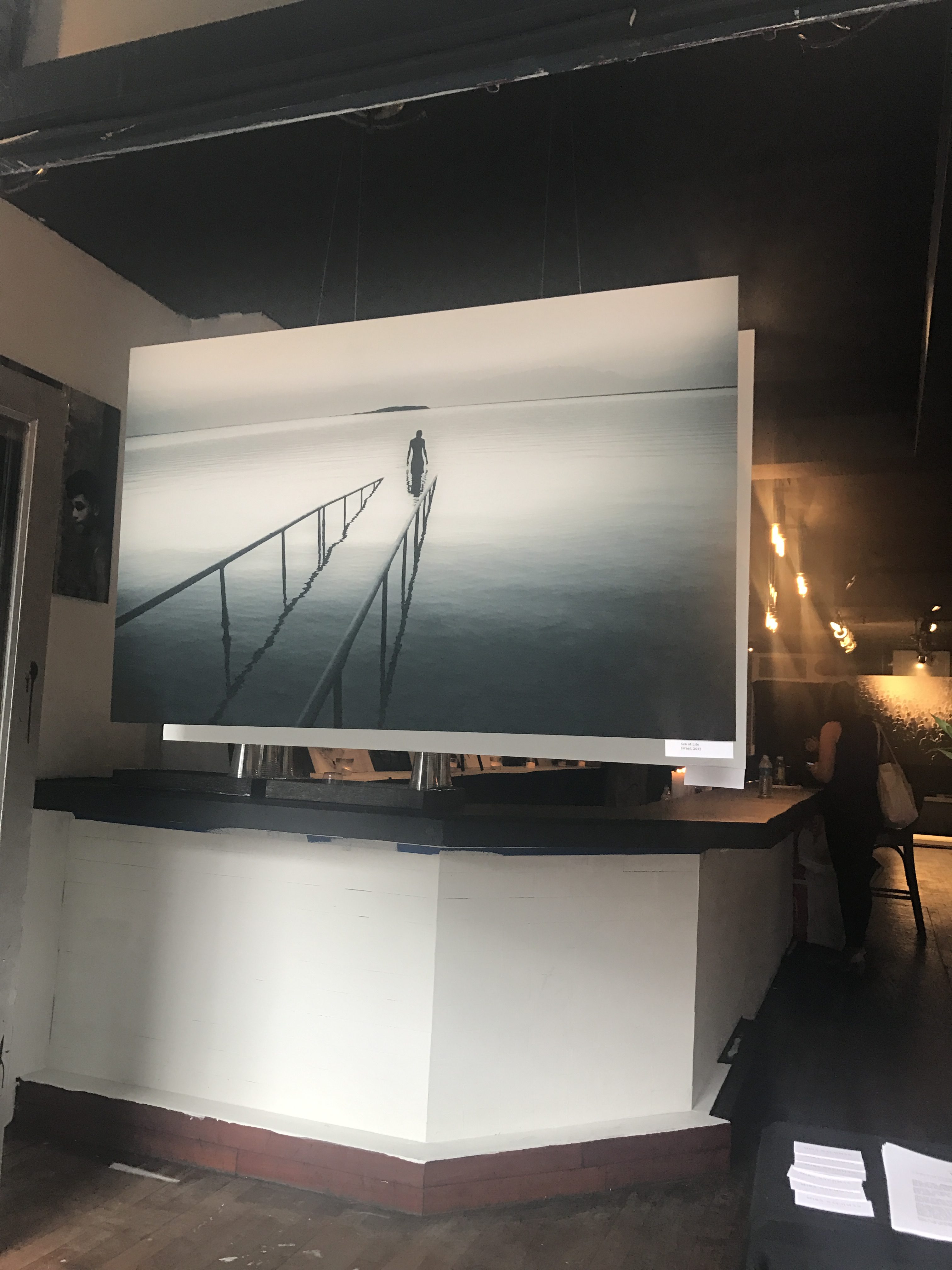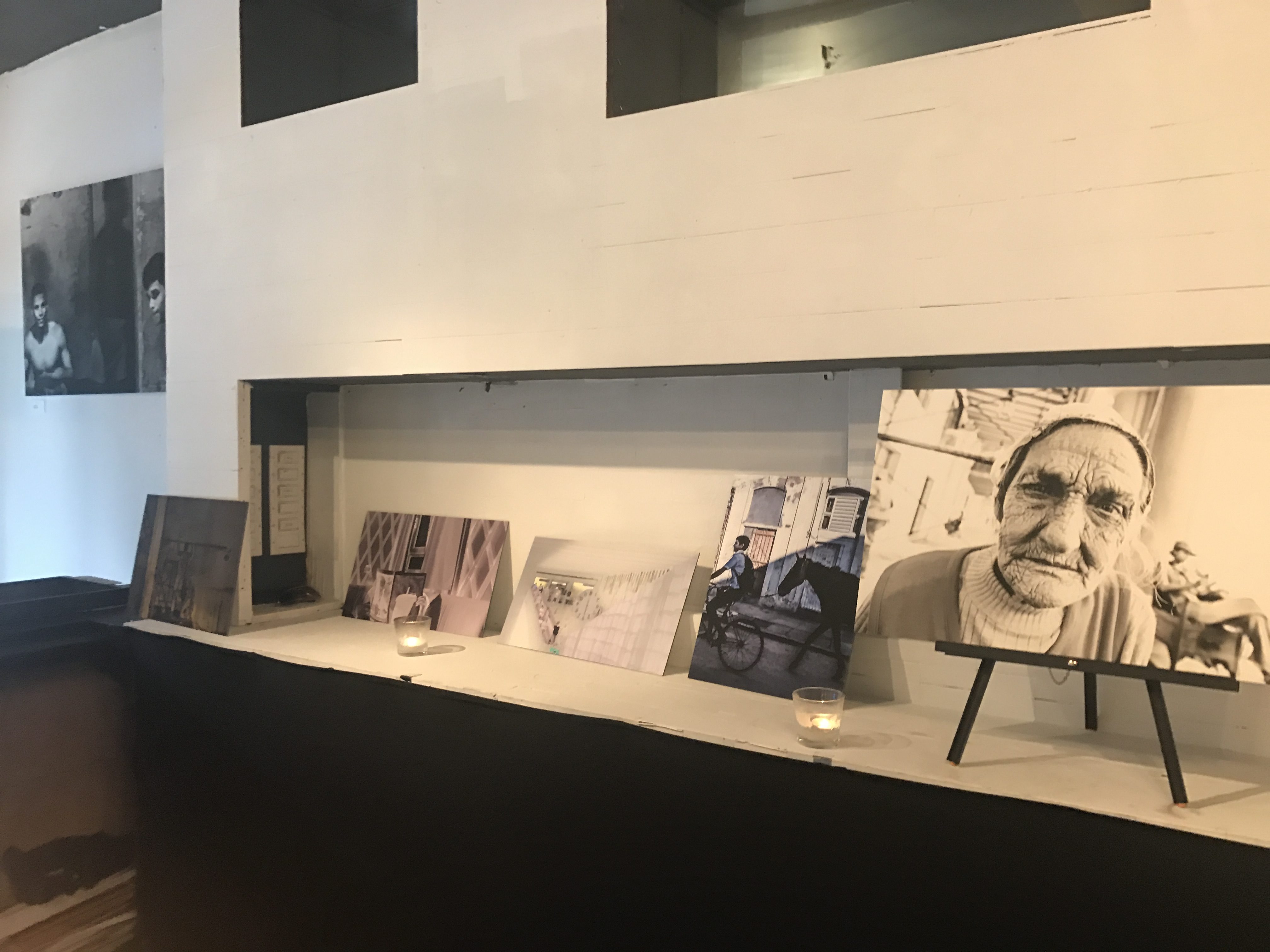 *In addition to the large-scale photographs are many 8×10 images in cellophane—lying in a box in the back of the gallery.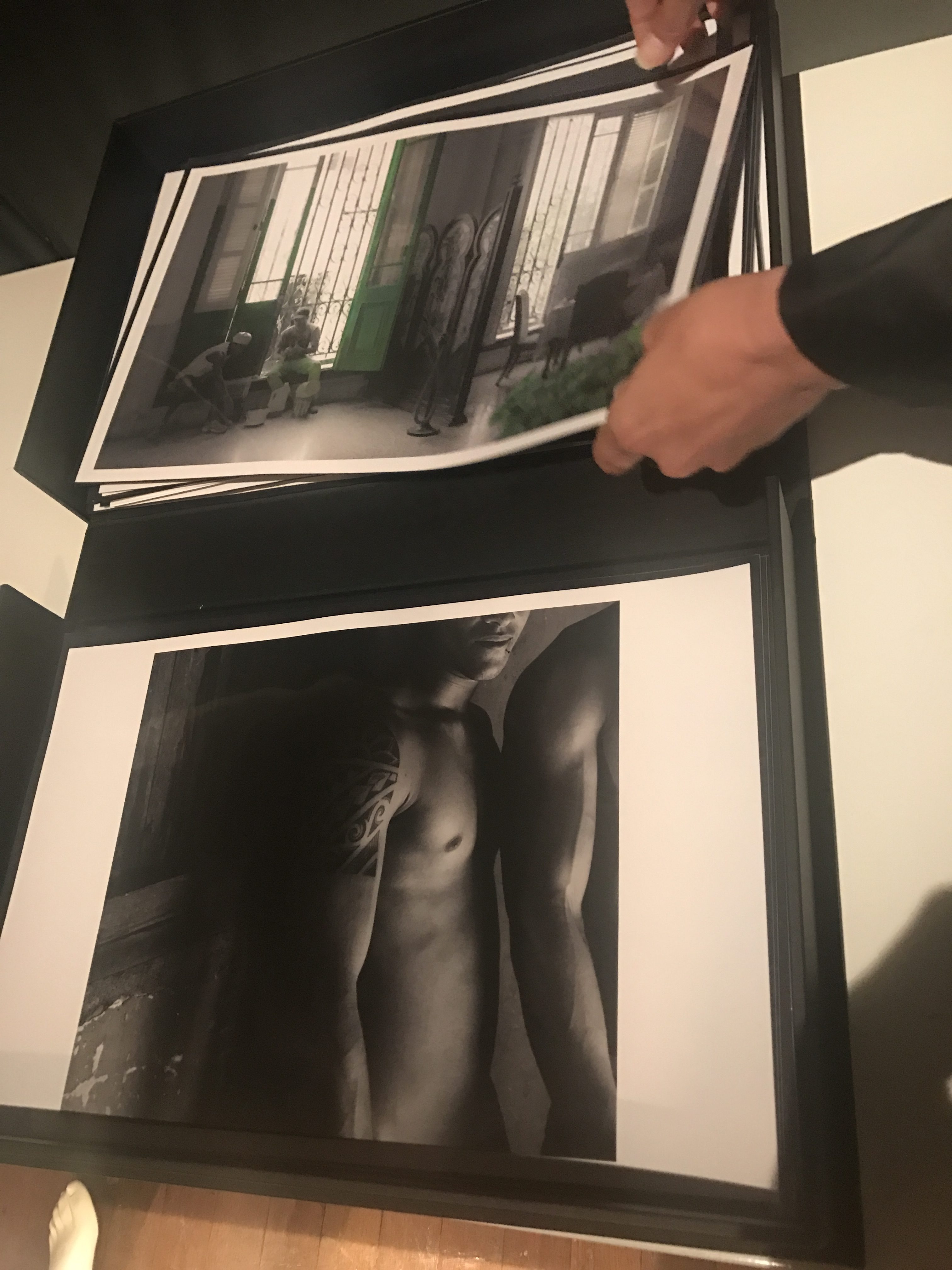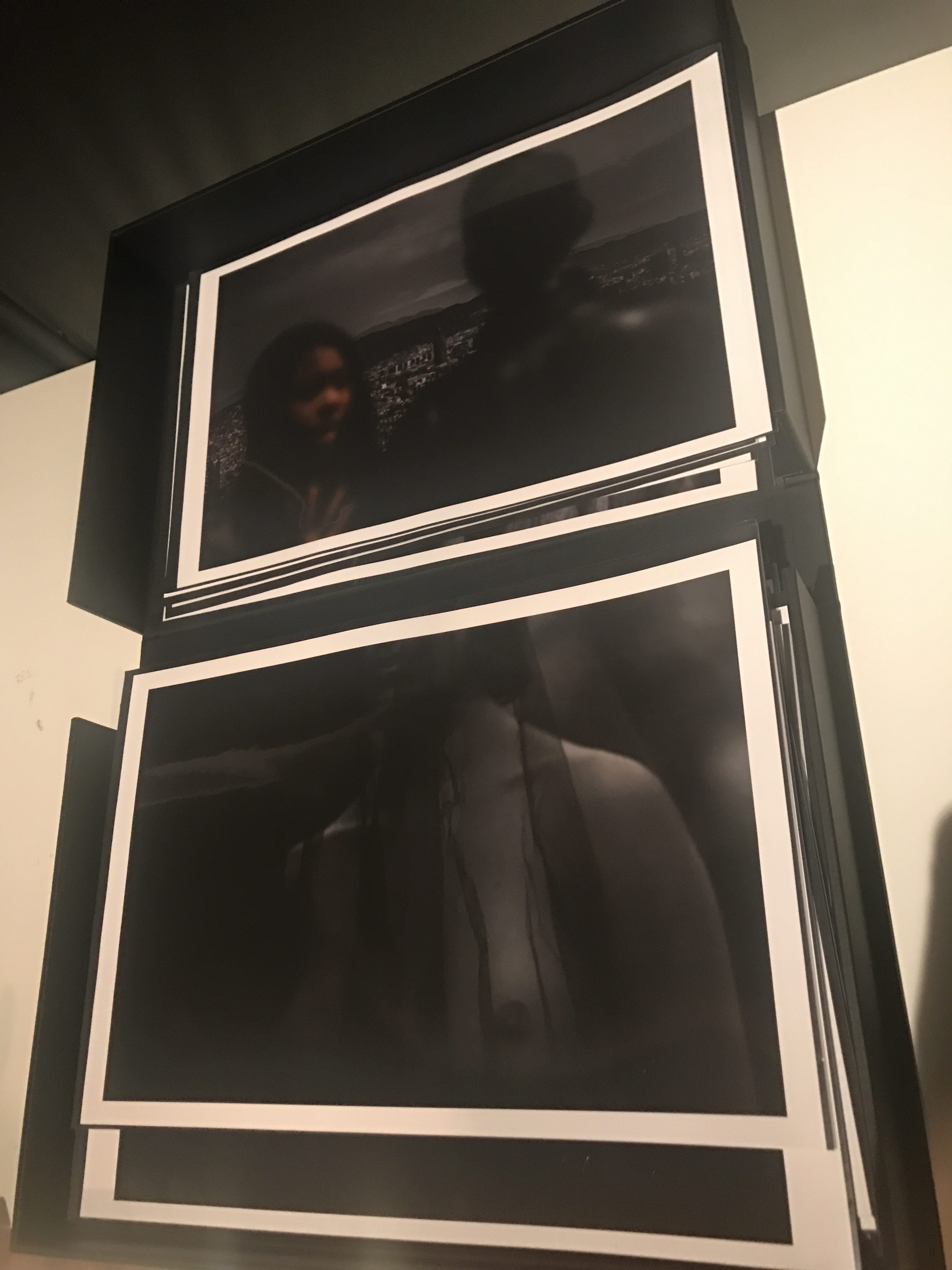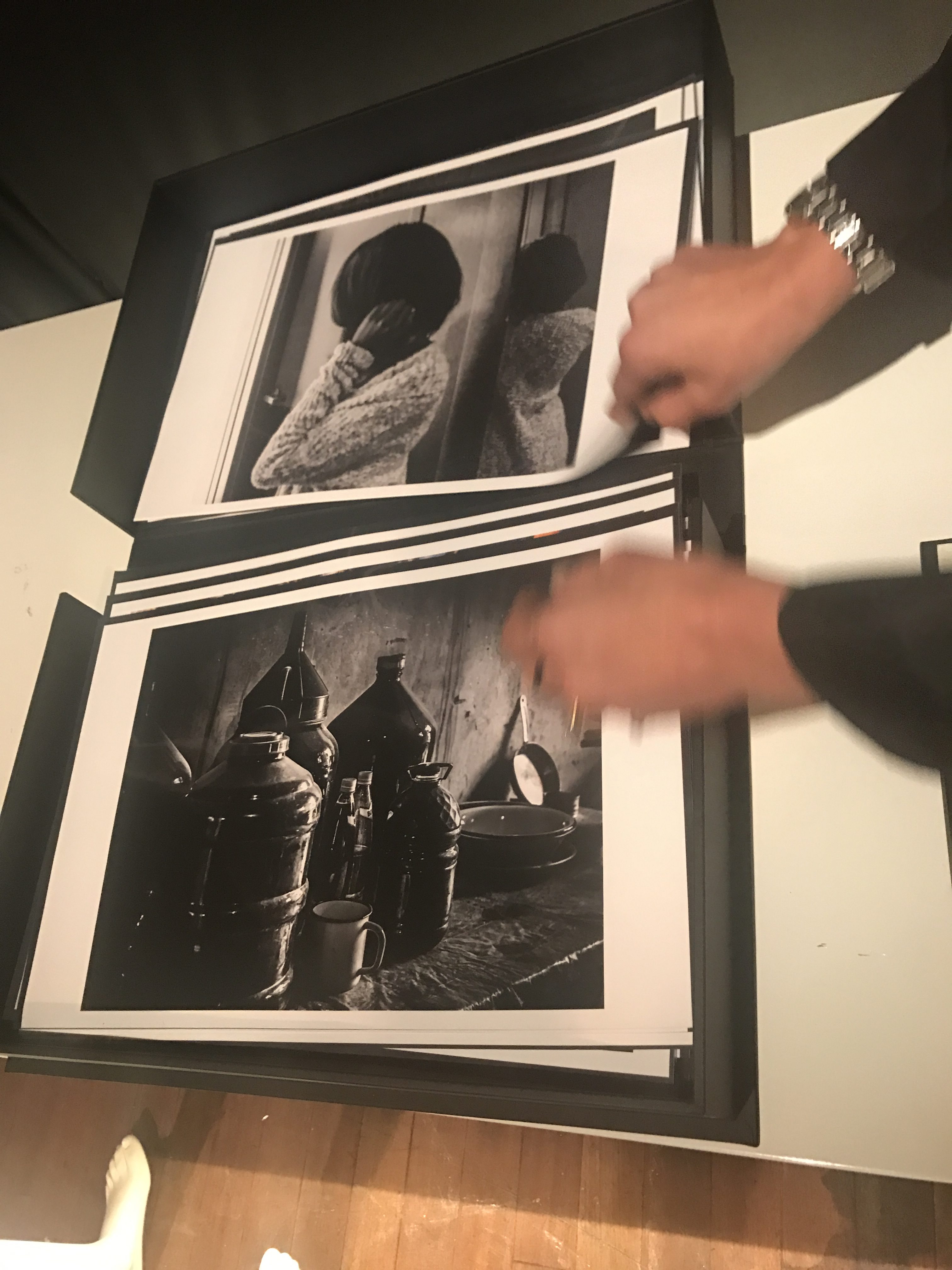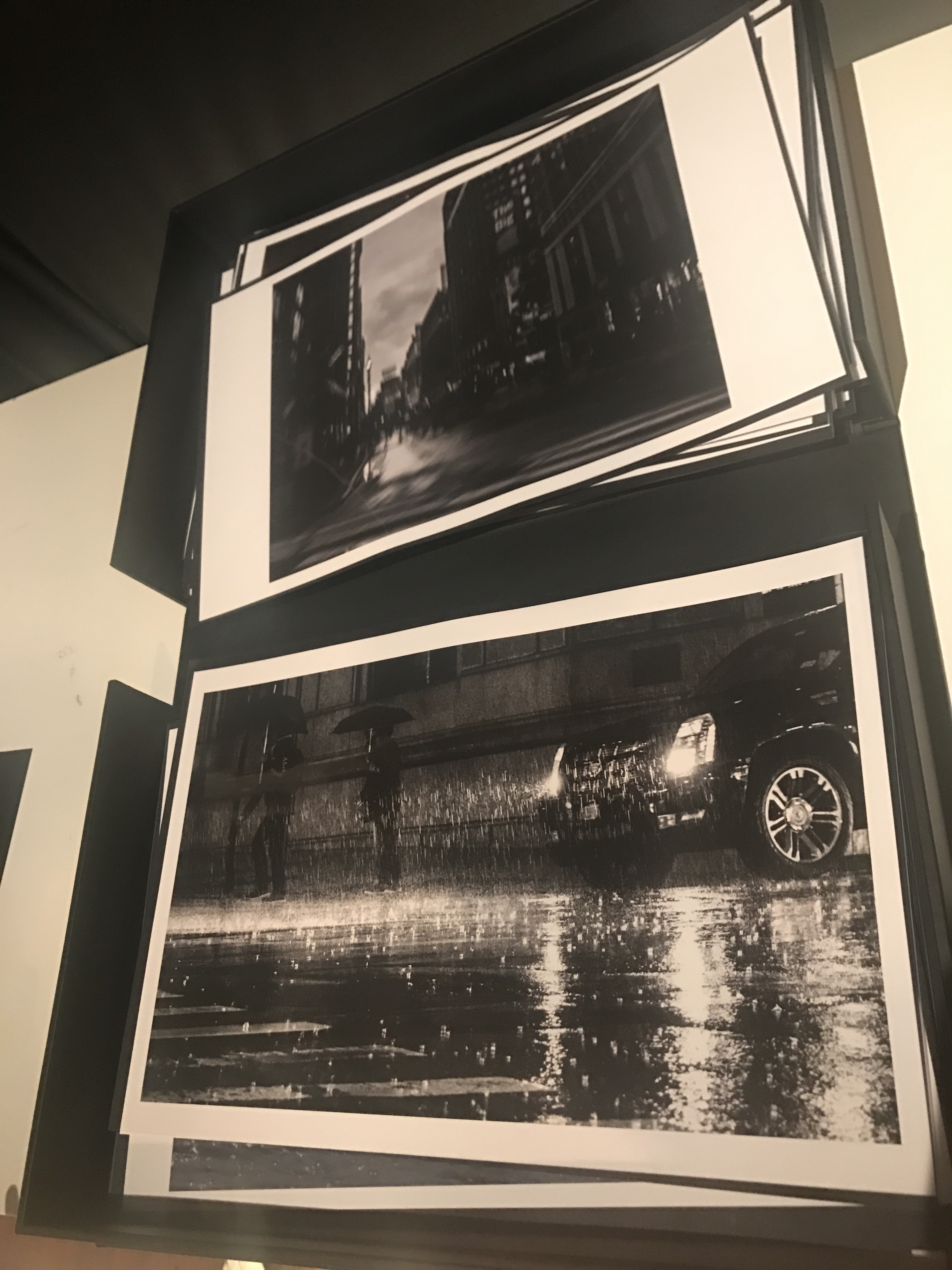 ART REVIEW: By Farrah Sarafa