The C-CAP, or Careers through Culinary Arts Program held their 2018 annual benefit on the last day of February. It featured over 30 of NYC's finest Restaurants and chefs. Since founded in 1990 by Richard Grausman , a cookbook author and culinary educator, C-CAP is a non-profit that assists over 20,000 students a year in the food and hospitality industry. Job shadowing, academic enrichment and mentorships help them to succeed. A surging industry with job opportunities growing each year, students are equipped with scholarships, culinary training and career development that help to render such experiences possible.
The culinary arts hereby fractalize various socio-economic arenas under a single umbrella—one whose spokes coalesce into tongue-mesmerizing sunrays.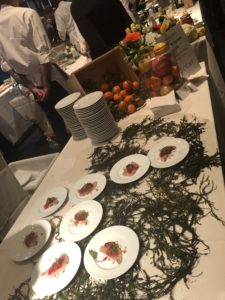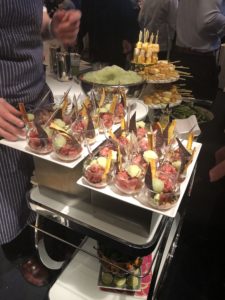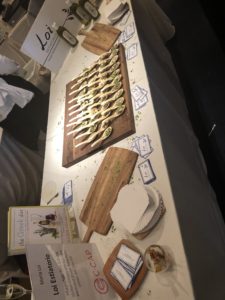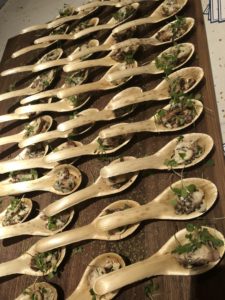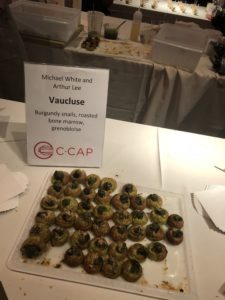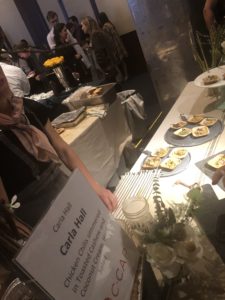 I feel very privileged to have tasted the masterpiece products of C-Cap-cultivated culinary connoisseurs. Albeit Union Square Cafe's 'hamachi crudo citrus and almond crema' or Vaucluse's 'Burgundy Escargot, roasted bone marrow grenoblaise', tongues sizzled with flavor. Clean, crisp and fresh from the sea were poke and shellfish masterpieces, alongside swordfish paillard, Mediterranean whitefish, and Union Fare's remarkably savory salmon in lobster sauce, or Alaskan Salmon en croute a la Paul Bocune. Paying respects to the fruits of the land were crudo, braised short rib, chili chicken and beef tartare orchestrations. My particular favorite was the Regis Ova Caviar, or roasted 'beet tartare' comprised of 'caramelized sunchoke aioli, hass avocado and brioche croutons'.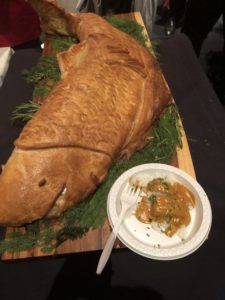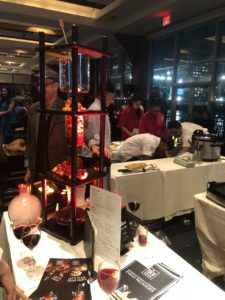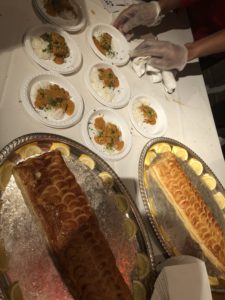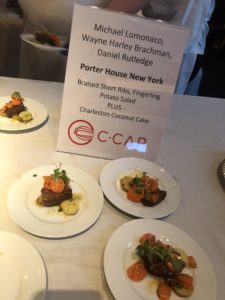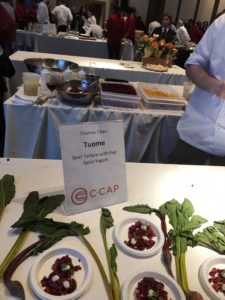 Honoring José Andrés that night, among industry partners, program funders, which include Elior, Hearst Foundation and US Foods, donors, and auction donors, sponsors whose donations range from Bronze, Silver, Gold and Platinum packages valued between $10,000-$200,000 help render C-CAP successful, ongoing and philanthropic.