"Perfumes and wines are almost the same. It's all about feeling, taste—there is no truth. Its really what you feel, and about balancing elegance, length, tannins, and food pairing"   -Nathalie Bour Hecquet
Having attended a Domaine de Grangeneuve wine tasting at Le Coq Rico this week, a dry, Monday palate sprung into fragrant garden. Wine is abundantly fractal in its conflagration of history, nature and sensation. Different regions produce different grapes, flowers, olives and herbs, and it is up to us, humans to cultivate exquisite wine-fractals.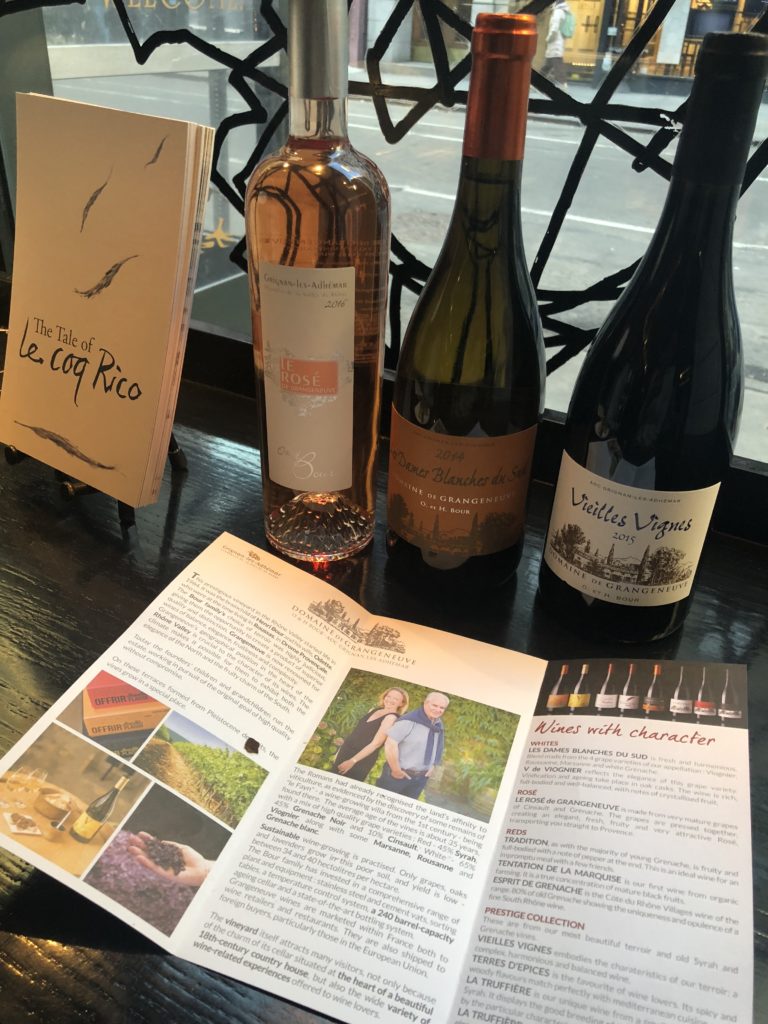 Among these purveyors of elegance is the Domaine de Grangeneuve estate, whose vines were first planted by Natalie's grandparents upon returning from Algeria à Pieds noirs. Located in the northern of the south Rhône, while boasting the 'grapes of the north Rhône, "our grape maturity is very balanced, opulent and robust. The alcohol is there, but you don't feel it, because the fruit dominates and creates lasting flavor." Producing 450k bottles of wine a year, the Grangeneuve estate doesn't water the grapes for three months prior to harvest. This encourages concentration of the grapes, as do the winds of the hilly region which toughen their skins. The family also refrains from cutting leaves, so to protect the tender pearls from sunlight.
Having spent 15 years working in YSL cosmetics, it is no wonder Nathalie likens perfume to wine. Nevertheless,
"wines involve making pairings, while perfumes are individualistic."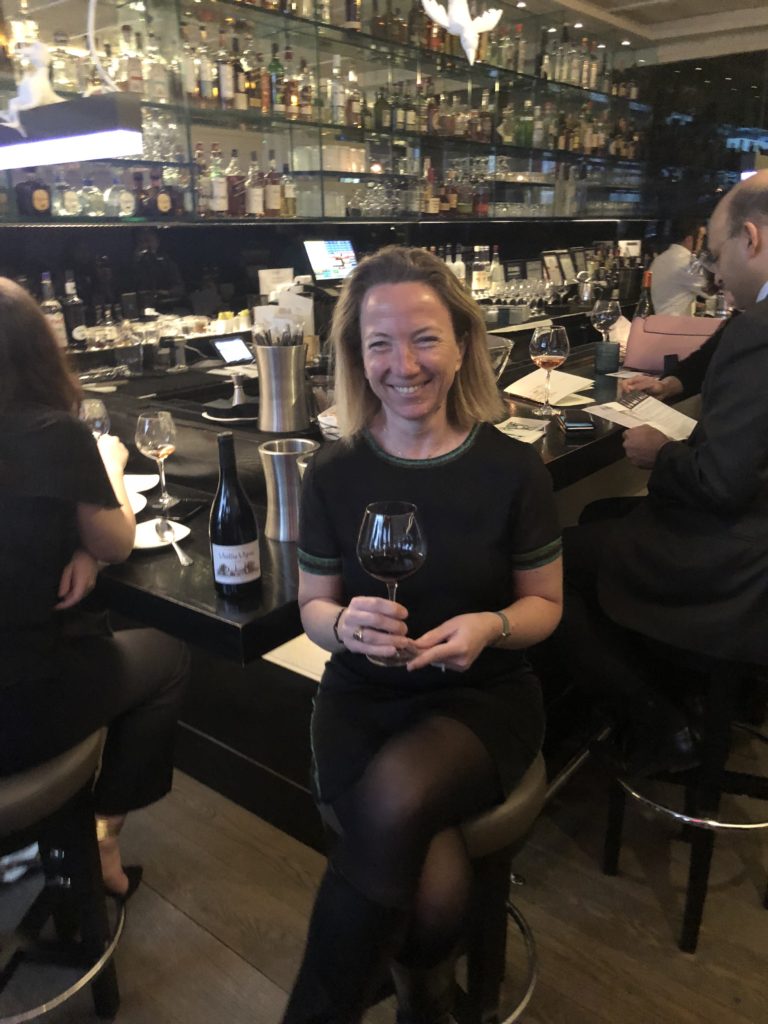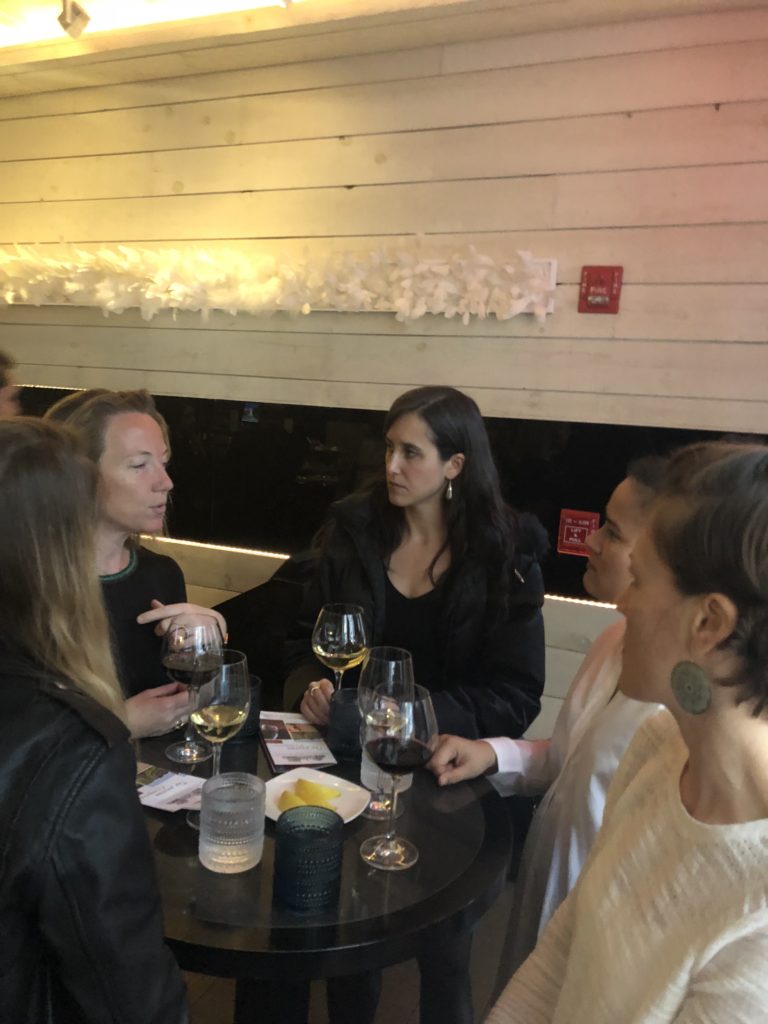 I had the pleasure of trying a gastronomic rosé. It's strawberry notes and intensity were ever so varied yet delicate on the mouth. When paired with a duck grillet, no flavor was lost. In fact, new ones were created—alongside sparks of memory. The estate's white wine is a blend of Viognier grapes. When combined with three other grape species, enunciates white flower freshness and green notes.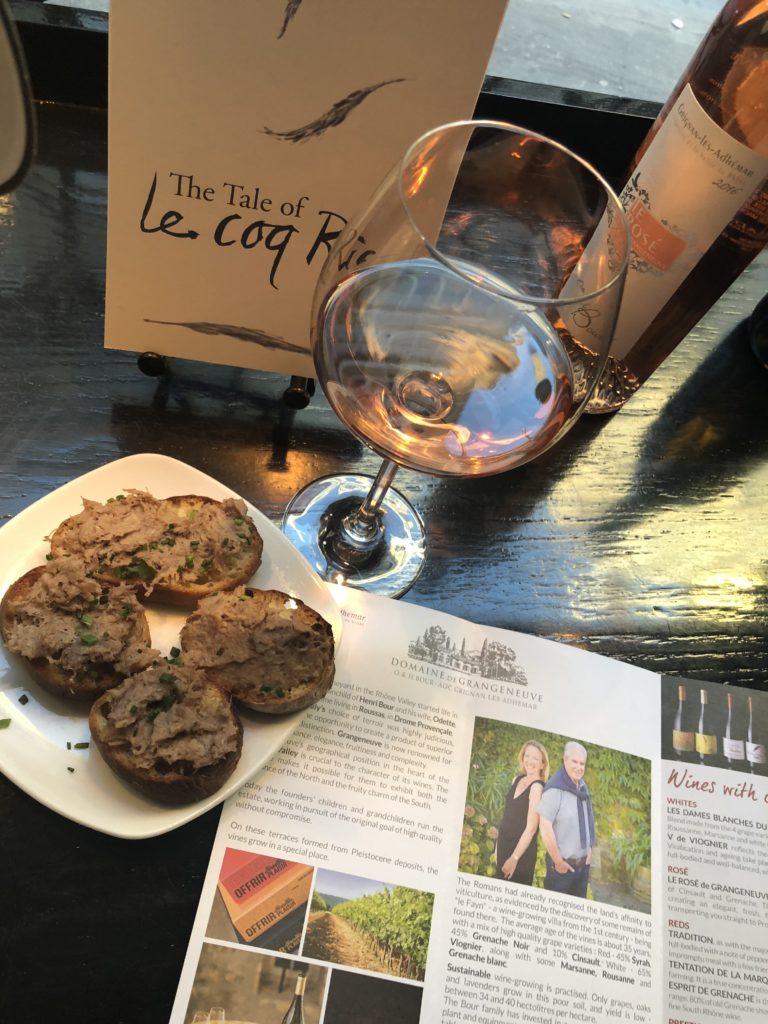 It wasn't until trying 'oak-free' red variety that I was centrally impacted. Half-Syrah and half-Grenache blends, whose grapevines naturally emit red berry, blackberry and spice flavors:
"There are many roses as there are grapes in those vineyards. Then the grapes undergo a long maceration with the grapes and berry skins, to create elegant tannins. Storing them in concrete vats for 18 months, hereby allows them to open up slowly. With oak- you lose the original notes of the grapes."
Amazed to learn that the non-smoky reds are in fashion now, I'm grateful for having ingested a piece of the Rhône in Manhattan.