"It's a travesty that we've arrived at this place where we compartmentalize everything and separate everything instead of recognizing the connectivity of things" -Moon
3Squared Gallery does justice to the psychedelic—to the Fractal– yet again. Decorating its cave like proportions with the likes of Stefan Beauvais and Ben Moon is curator-muse Marina Dojchinov. In fact, these artists honor the various components of our consciousness as an amalgam of the past and the present, also the real and the superficial.
Meanwhile, his first show ever in the US, Stefan Beauvais transposes contorted figures unto spectral images. Born in Arras, France, his 18 imported works are oil on canvas. Textured, vibrant and mesmerizing, they explore shifting layers of consciousness. Depicting —past lives even–in an almost industrially cubist fashion, superimpose heads within head over one larger visage. Hereby speckled with stray lips, eyes, noses and more. However, his psychologically complex renderings transport us through portraiture, memory, psychosis. Perhaps even through past lives, ambiguous expression in his works reigns supreme.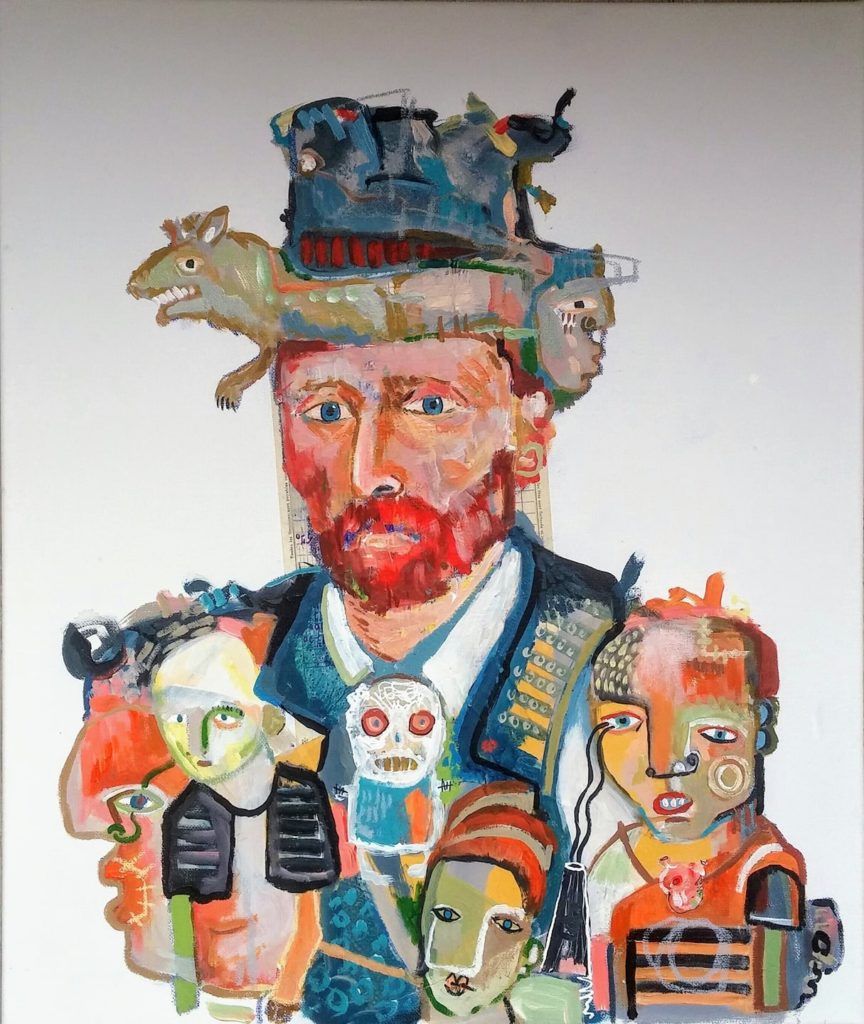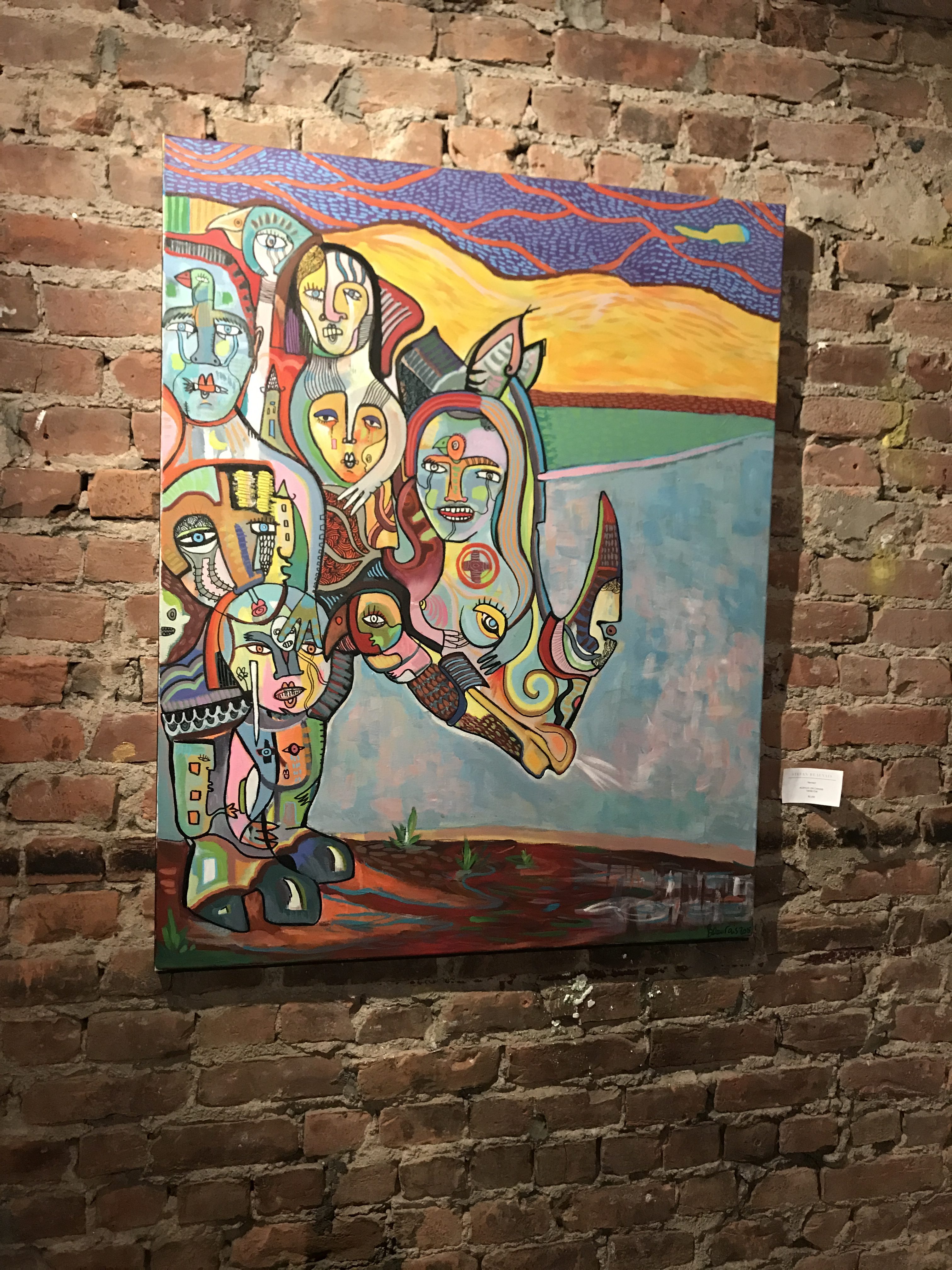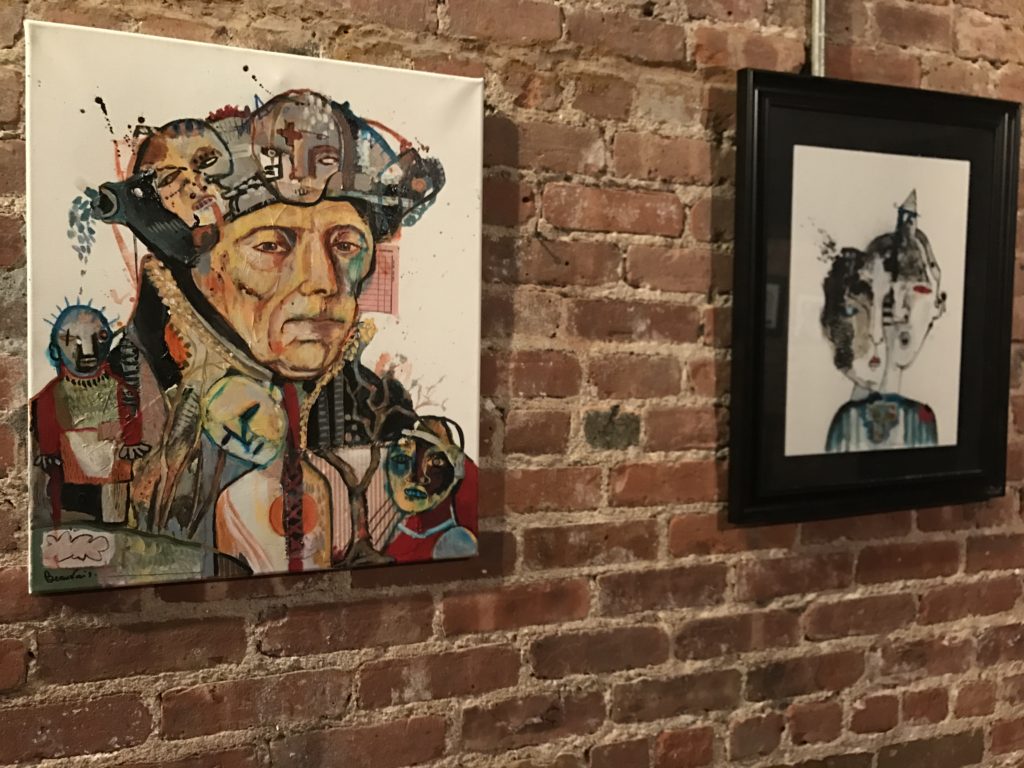 Even so evoking Picasso, alongside Ben Moon, whose assemblage of advertisements from different magazines abstracts the female form. Moreover, both artists emphasize the ever-changing or evolving self. In fact personalize them with disclaimers which means to present as a magazine. Ben Moon's "Before and After" recent series models itself off the idea of the infomercial. Even so constantly attempting to better ourselves by buying the right procedure or product, the after version is not necessarily happier. "It's more a commentary on our endless self-dissatisfaction—propagated by mass media and a culture that is married to utilitarian value" (Moon). This explains his attraction to raw tribal culture where identity is enmeshed in ritual dance or song.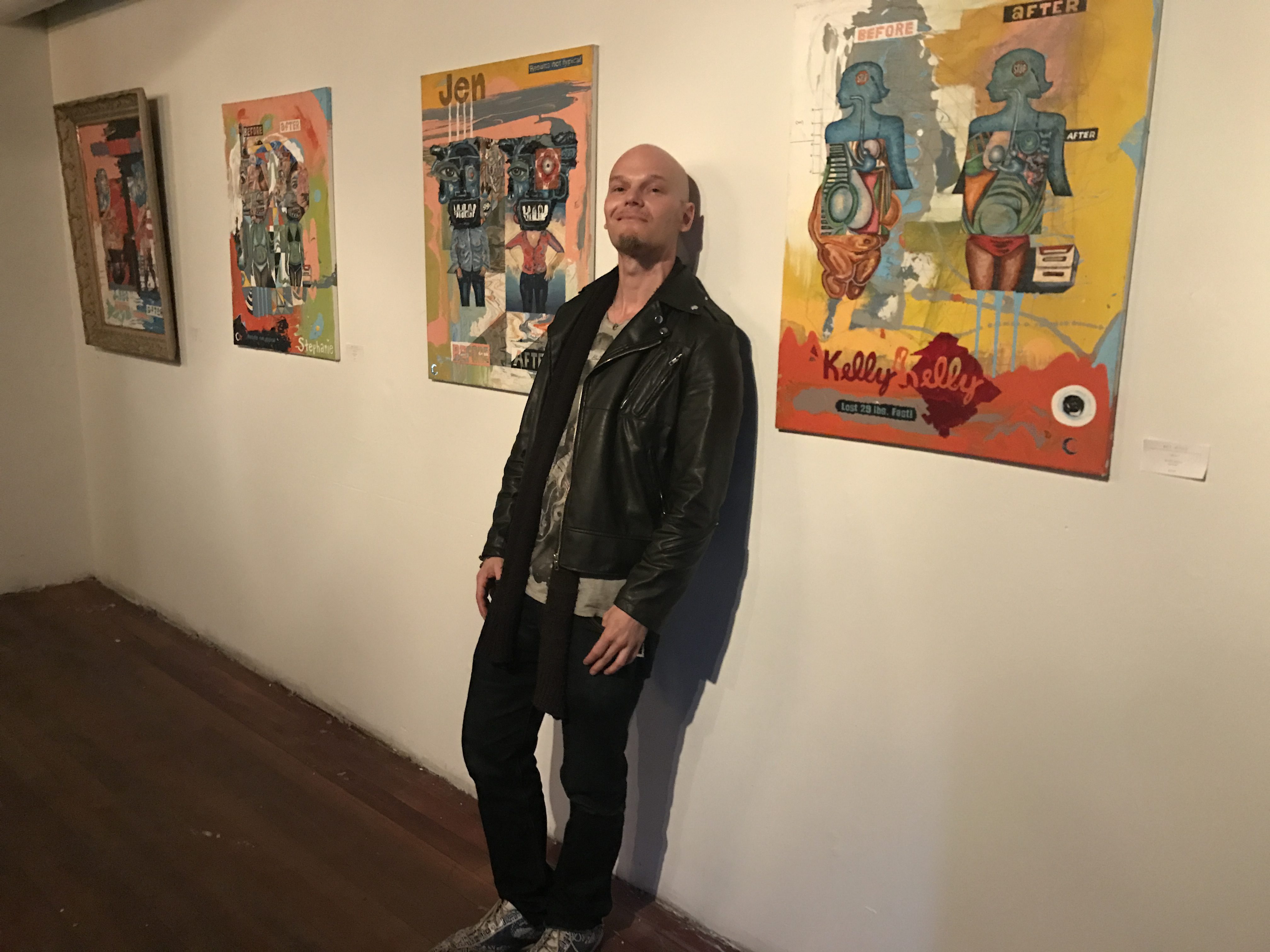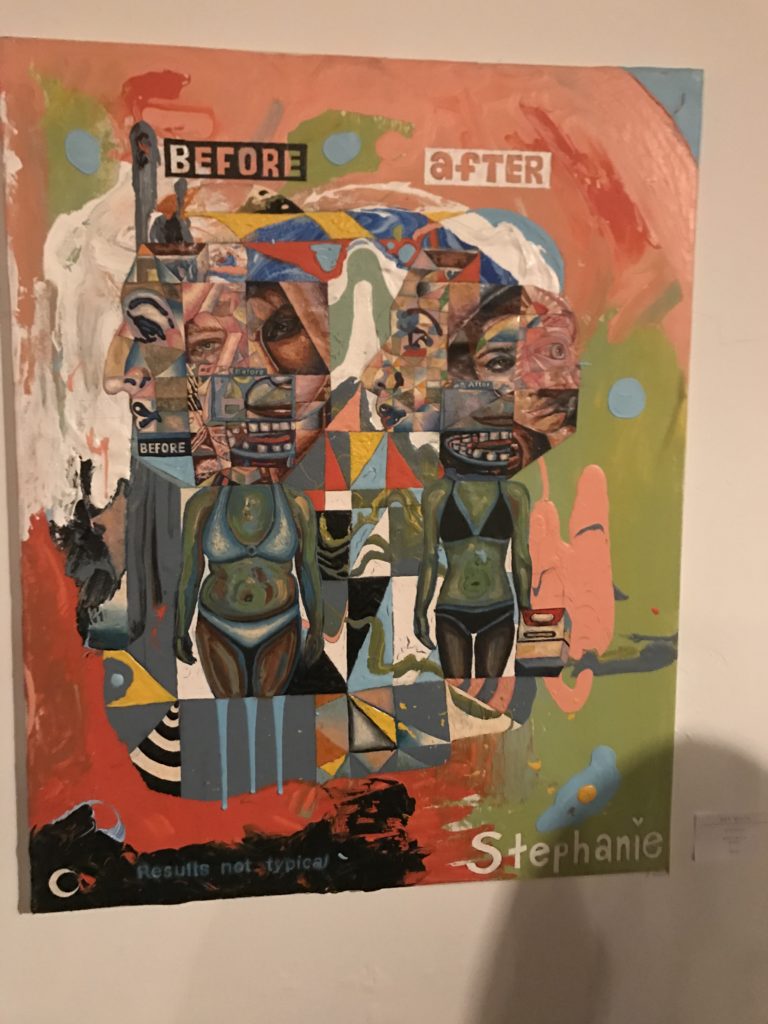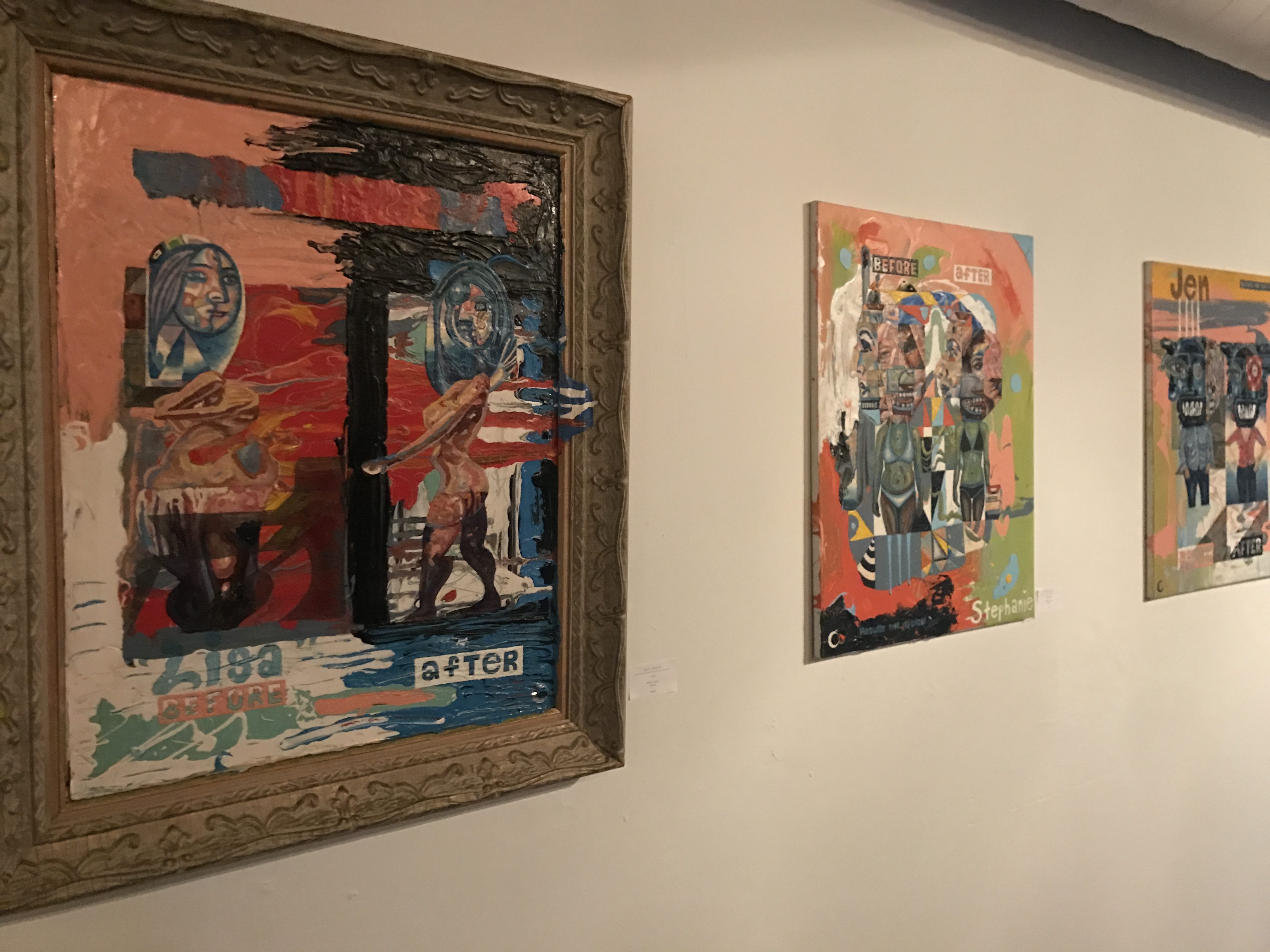 3Squared Gallery:
Finally, what is a 3Squared exhibit without a performance of some kind? We've seen it all—stripper mimes, stilt-walkers, Binx—but this is the first for a Performacialist. (=Performance + Facial) Jazz Jackish. Gracefully yet comically grounds the themes at hand with his exaggerated facial expression, mask. The actor-entertainer grew up with people would commenting on his crazy facial expressions and 'crazy long face.' Planning to build his own art performance company, he also aims to create a massage place called Jazz Hands.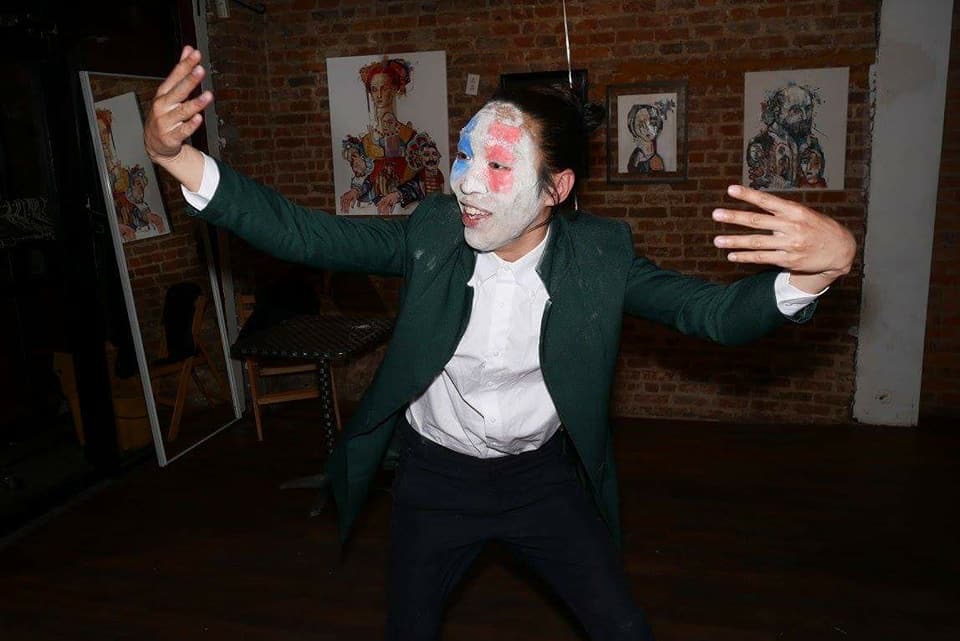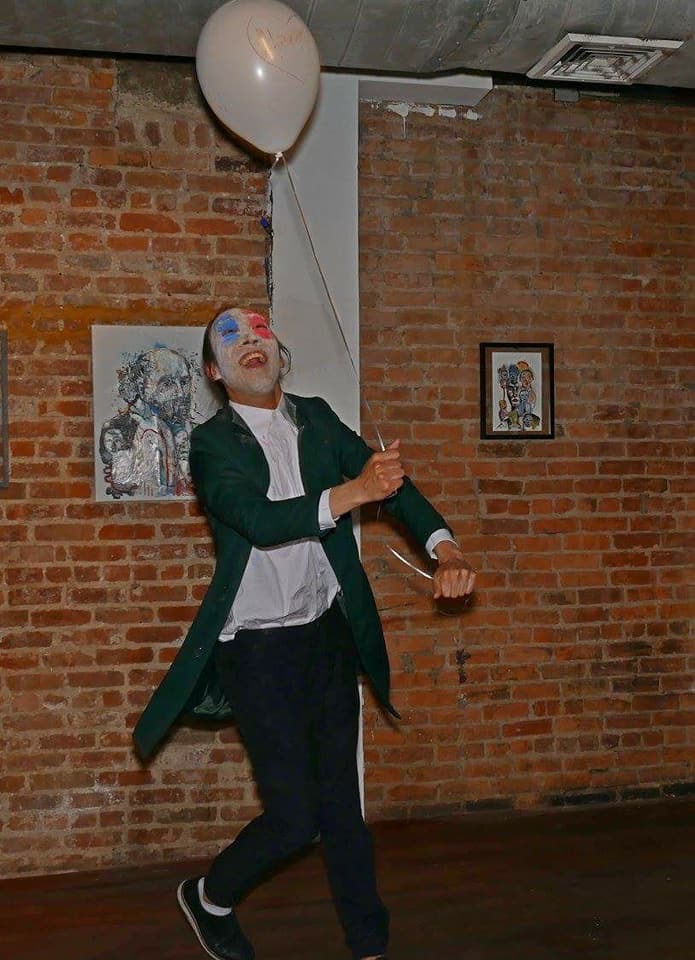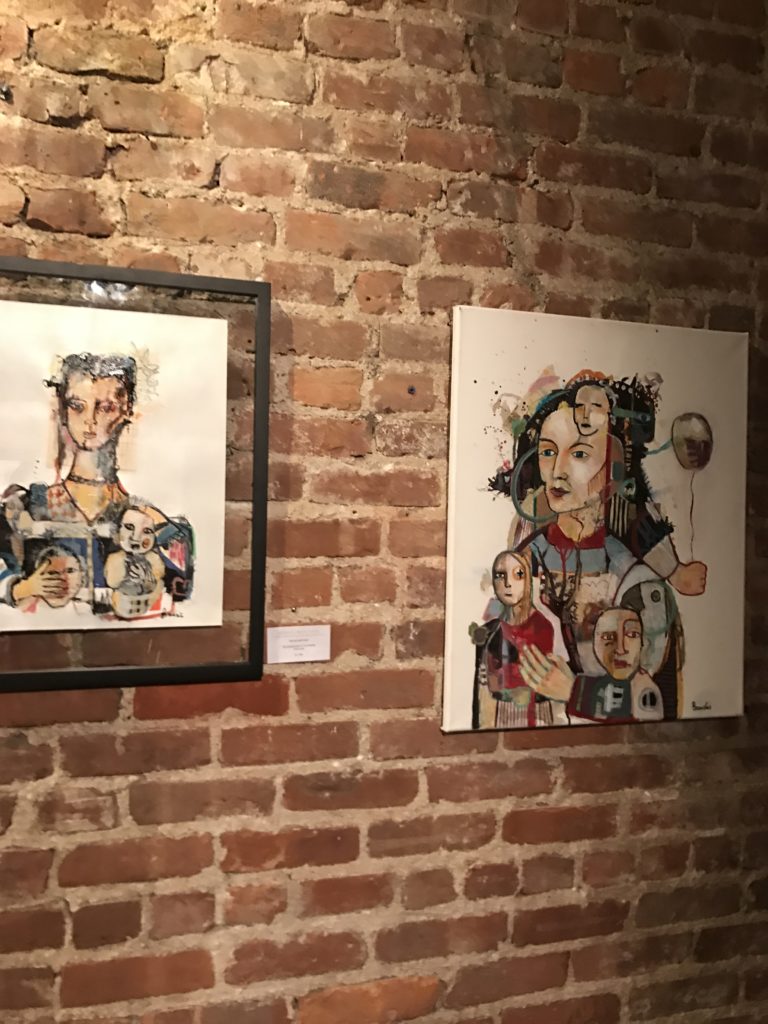 Art Review: By Farrah Sarafa