Perusing the candied portals and cosmic archive of over 70 top emerging and contemporary artists at Superfine! NYC 2018, an affinity for vibrancy and intricacy had me tapping on the shoulders of 4 remarkable artists; their works uphold strikingly relevant themes and interconnectivity: People, their relationship to the natural environment and memory.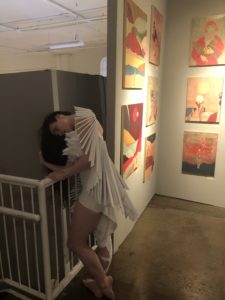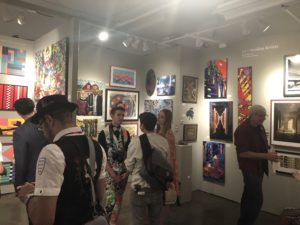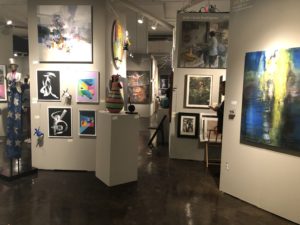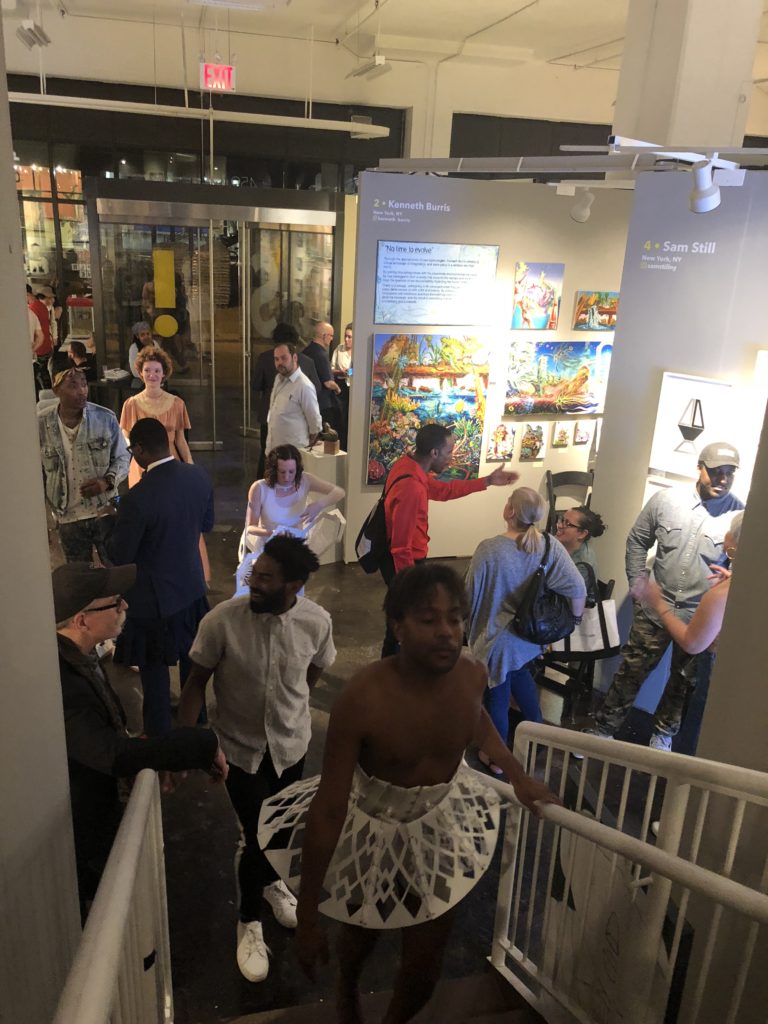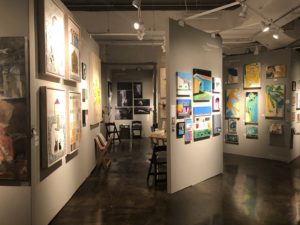 The first to catch my attention was Tai Taeoalii Samoan/American surrealist artist and filmmaker. Salvador Dali just may have nothing on this highly productive visionary. Inexplicably real, three-dimensional renderings of living things that are stifled, haunted or infected by a toxic external world, his intricate pencil, pen and stencil drawings, and mixed media works hypnotize viewers for extended periods of time. However, visually captivating and psychedelic in nature, his message is clear: We are destroying our environment, and are being punished for it. Conscious and sparing in his use of watercolor in his infinitely detailed ballpoint drawings, deep introspection amid the multi-dimensional contrasts is inevitable.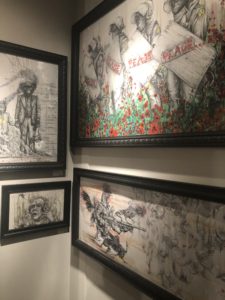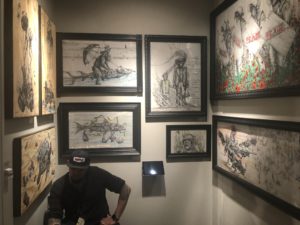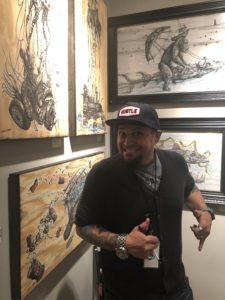 The second to invite inquiry was Angie Evans  from Kansas. Colorfully evocative marble-like squares, mirroring the sand, ocean and cosmos, she finds inspiration in anything beautiful: "Geodes, natural elements, the ocean, movements of water, nature, thunderstorms, lightning. I try to emulate them in the movement of my work. And I always add some element of sparkle in there, whether it be glitter or metallic paint, metallic pigment; I like how they each change with various lightning situations." However, her fondness for oceans derives from the fact that there's no water anywhere close to her primary residence. Acrylic paint and resin—which is sometimes tinted—generate different effects of layering and depth.
"I love that everybody sees something different, and I love to hear what it is that people see."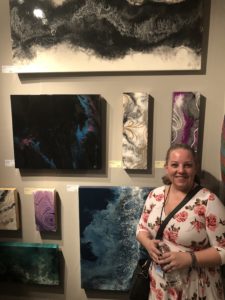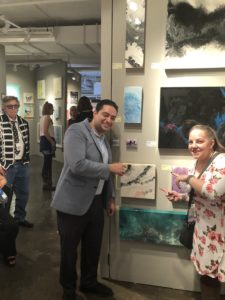 The third to inspire vocal engagement was illustrator Kenneth Burris.
Fantastical immersions of stark color and multi-dimensionality allude to environmental degradation. Refraining from dystopia or shock value, his imaginative rendering of coral reefs, aquatic and planetary worlds aim to investigate the future of our apocalyptic world through dream. He says:
"Change is inevitable— period. For example air and water are going to change. This may affect us in negative ways, but we need to adapt."
Having studied environmental science in college, Burris isn't sure we can do anything about environmental degradation as a human species. Nevertheless, "we need to be aware of the changes happening on earth today without living in a state of constant anxiety."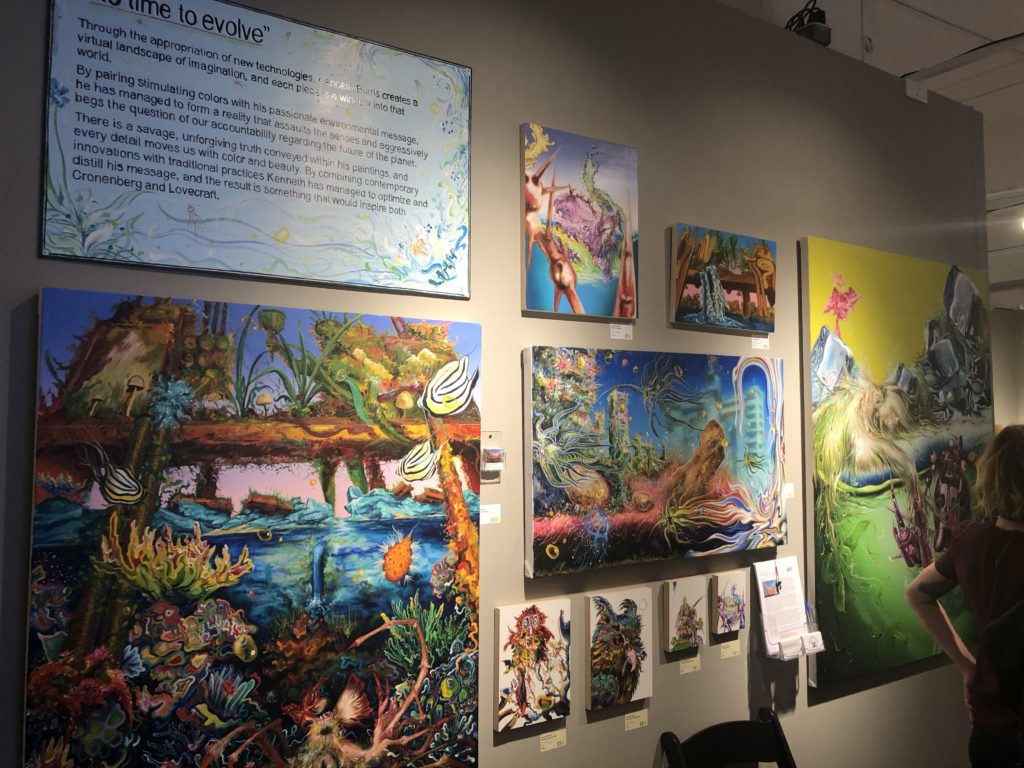 The final to cause me to stop was abstract artist and textile aficionado Ingrid Ching. Employing a magical mix of acrylic, pigment powder and ink, she mixes them altogether to generate the magic of perception and memory. Neo-impressionistic color grids whose individual squares are appropriated to an individual spoke of the memory fractal, Ching's fascination with memory as it pertains to the ever fading and pixelating photograph informs her art. "My work is about taking everyday, ordinary moments and make them pretty, and so I paint from a certain memory that I recall. I twist the colors and the shapes, and when I'm done painting, I revisit it later and see many different things." A fractal of infinite possibilities, her work turns diamonds or fractals on the upside. It injects them with mathematical precision, while emphasizing the minutest segments and their textured outpour.
"Before I paint I create a lot of layer to smooth it out; ink enters from each angle to create individual lines of paint strokes, and I give the paint a haircut at the end."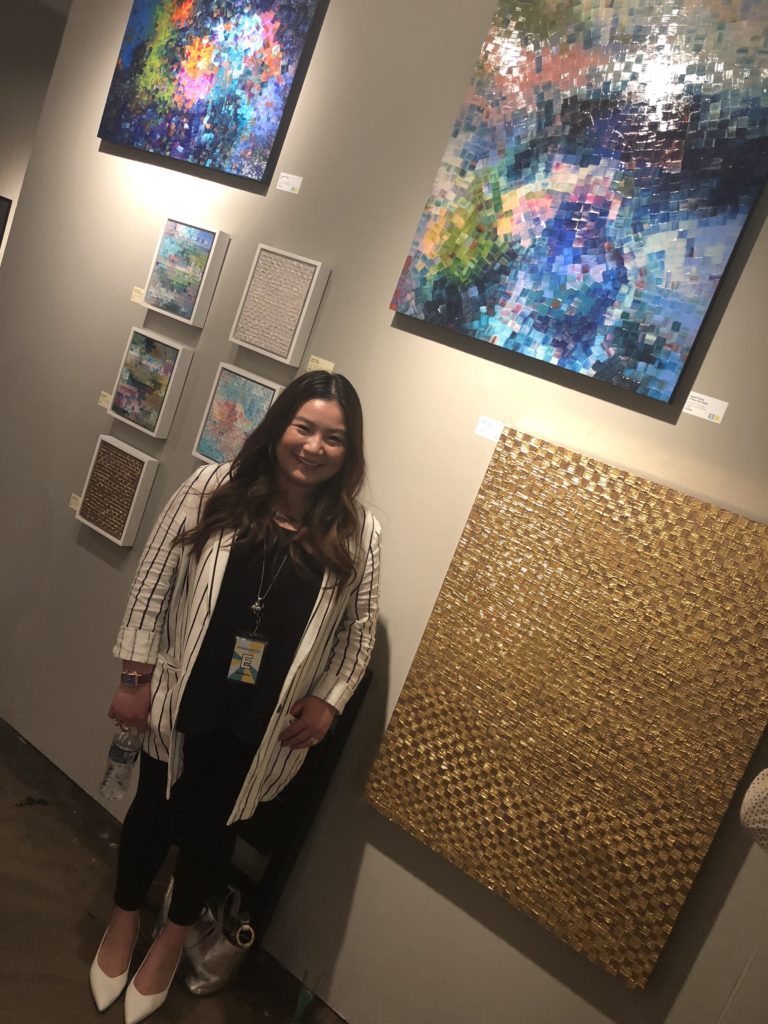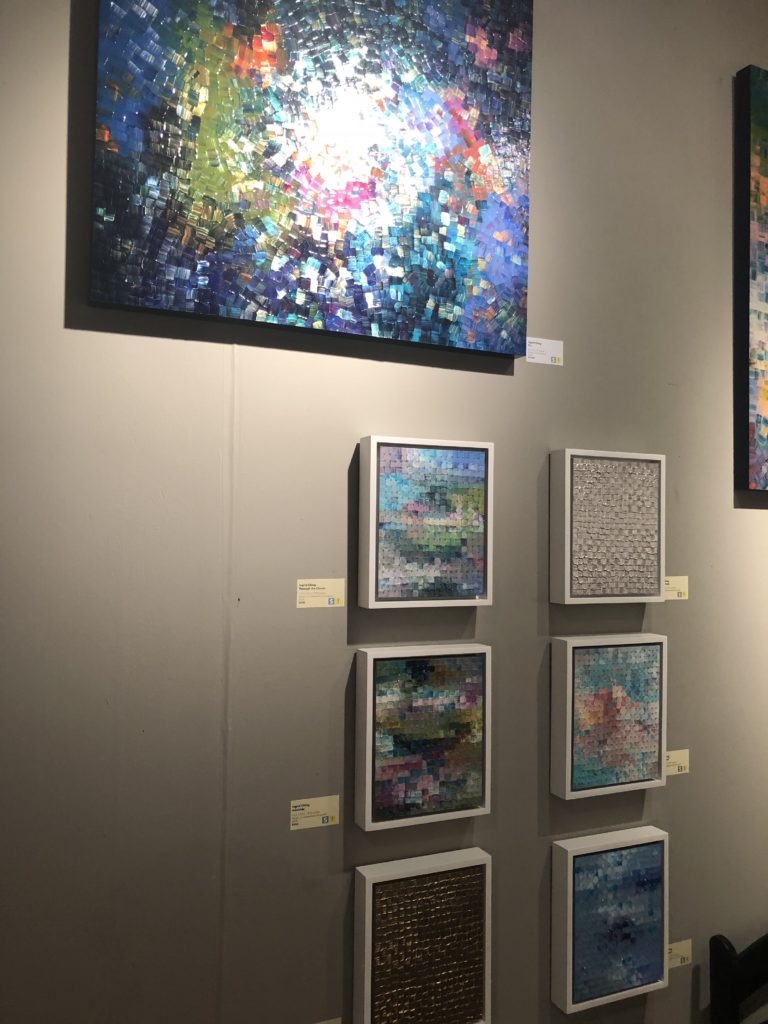 All in all, Superfine! exhibited fractals so readily. I knew not where to stop nor where to begin. Left to intuition and eye-lid impulses, stars connected into constellations worthy of art collectors' glances, investments and lifelong stares.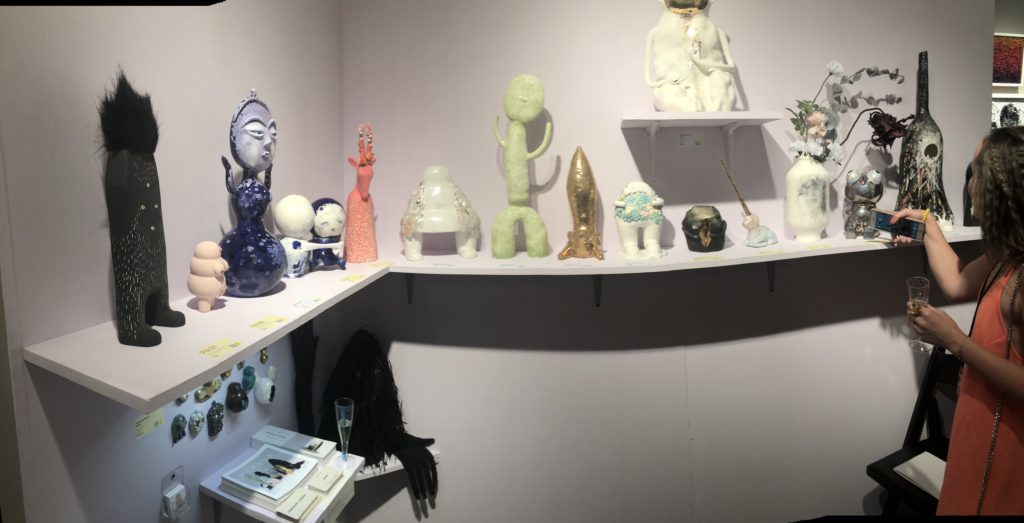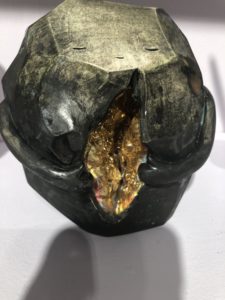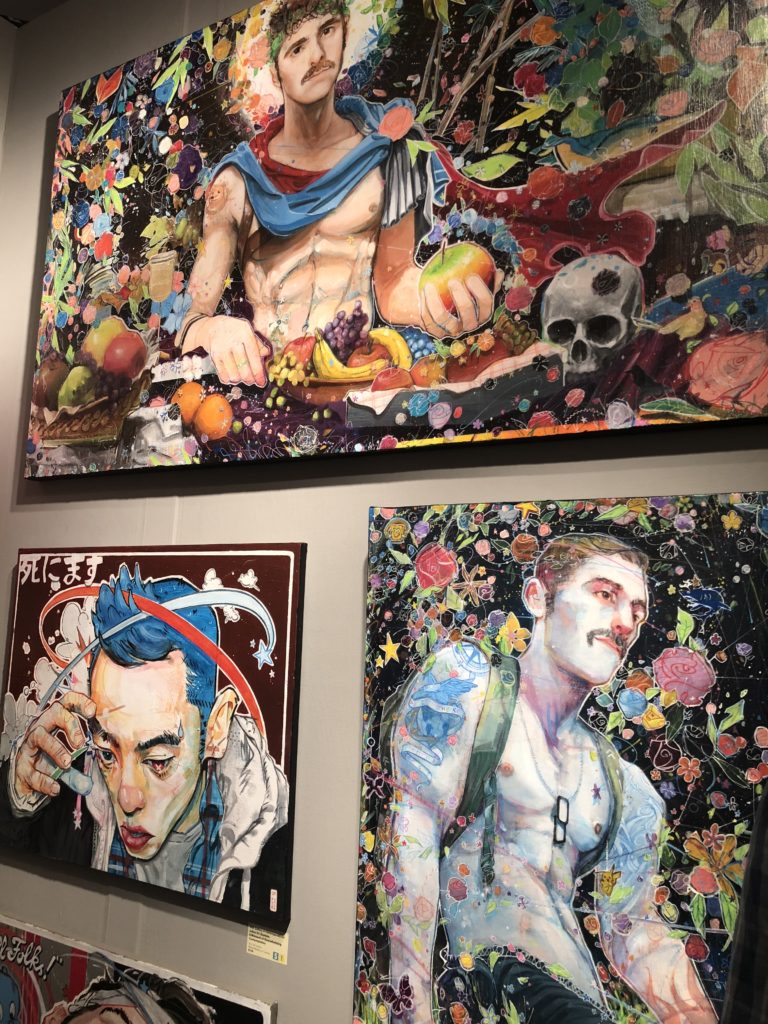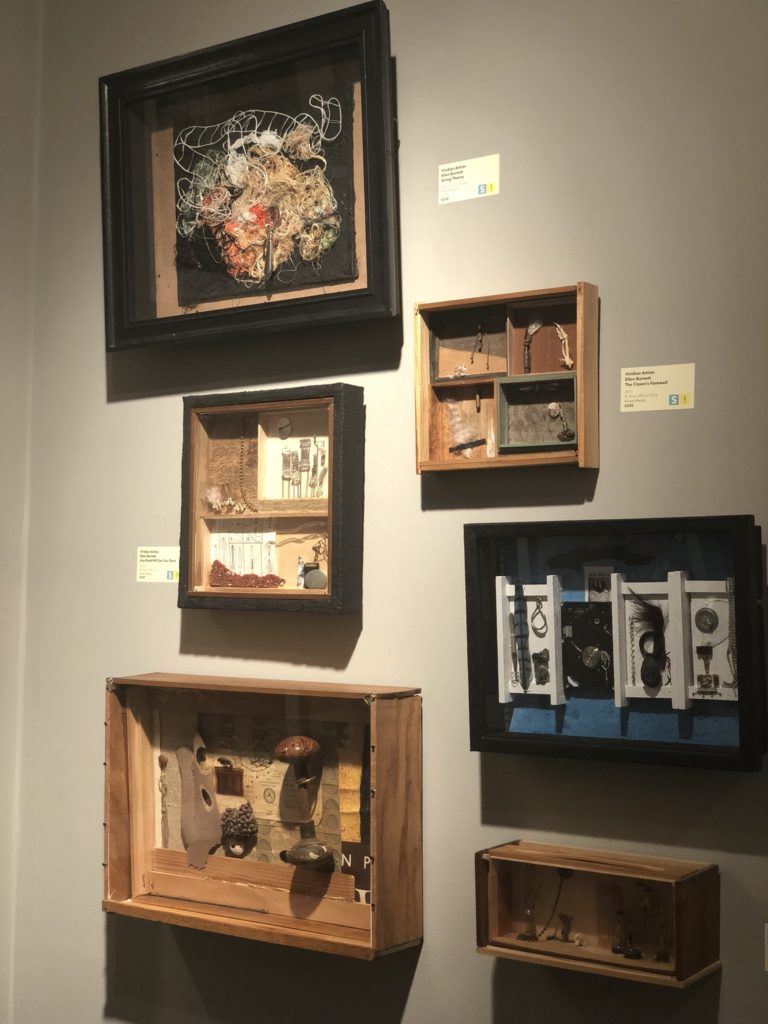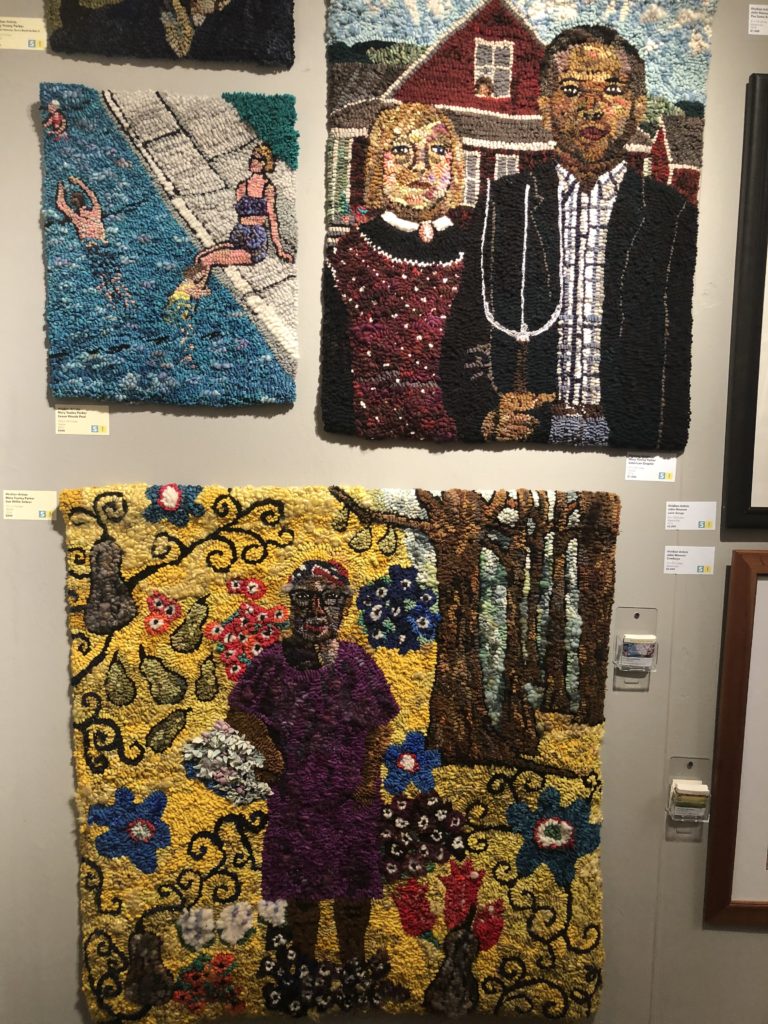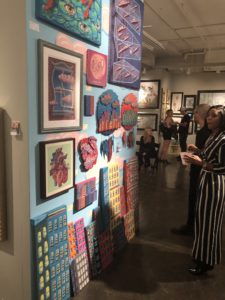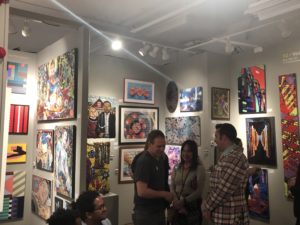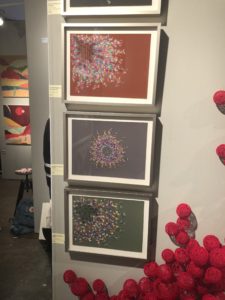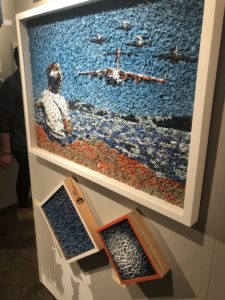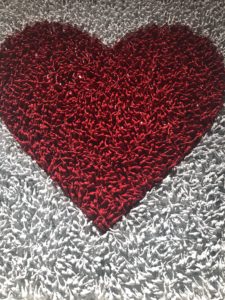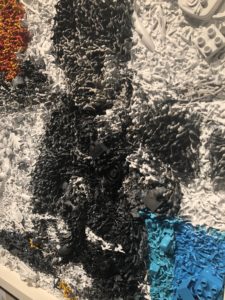 .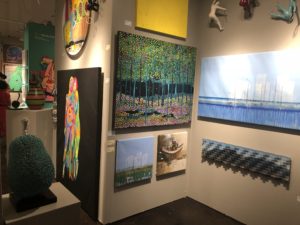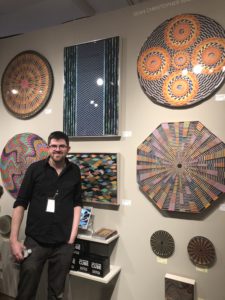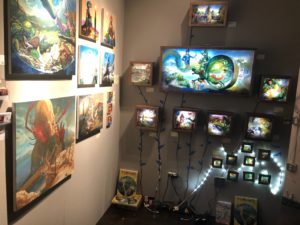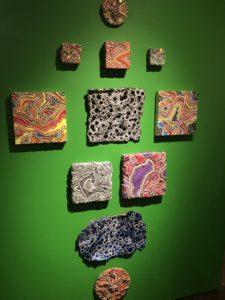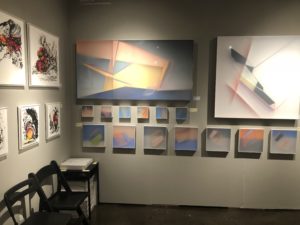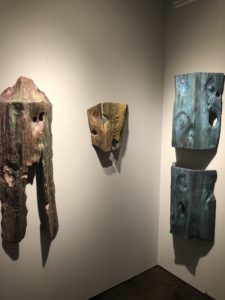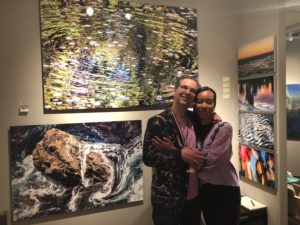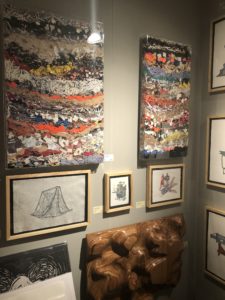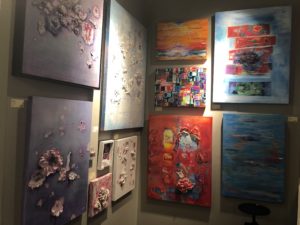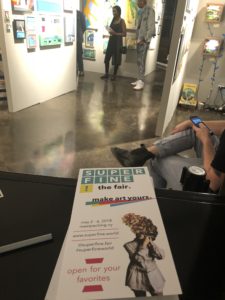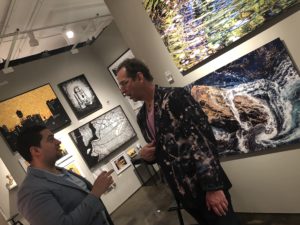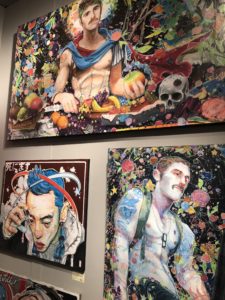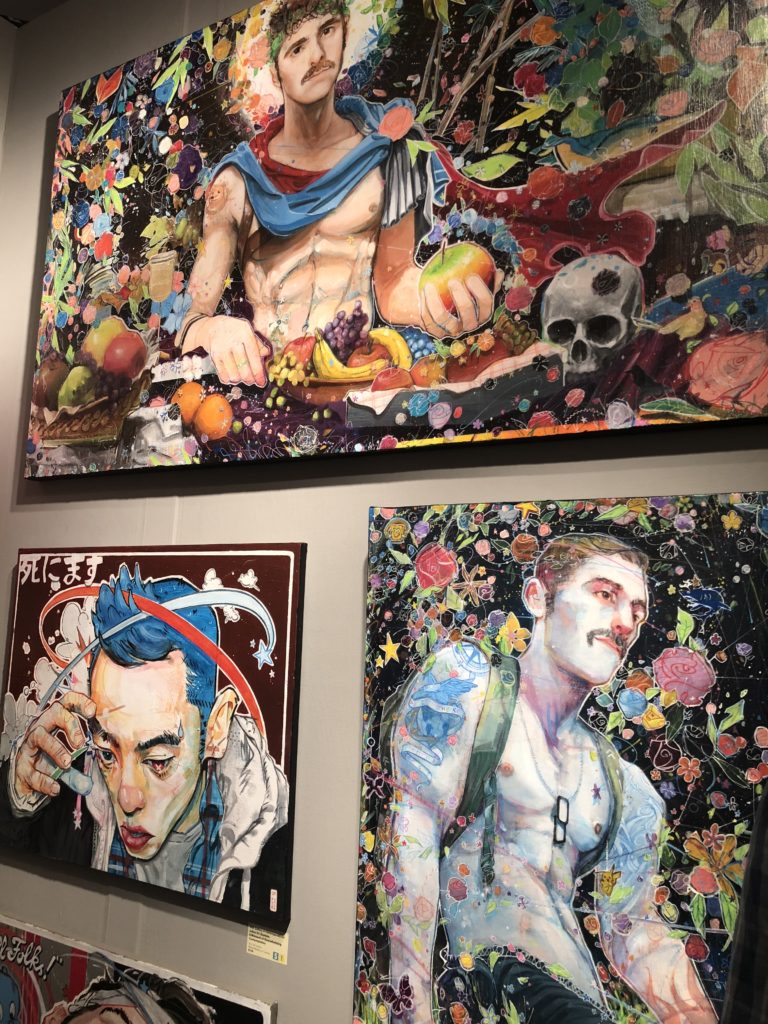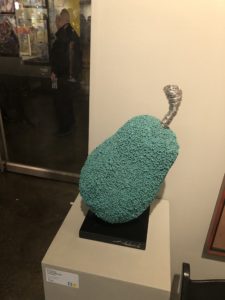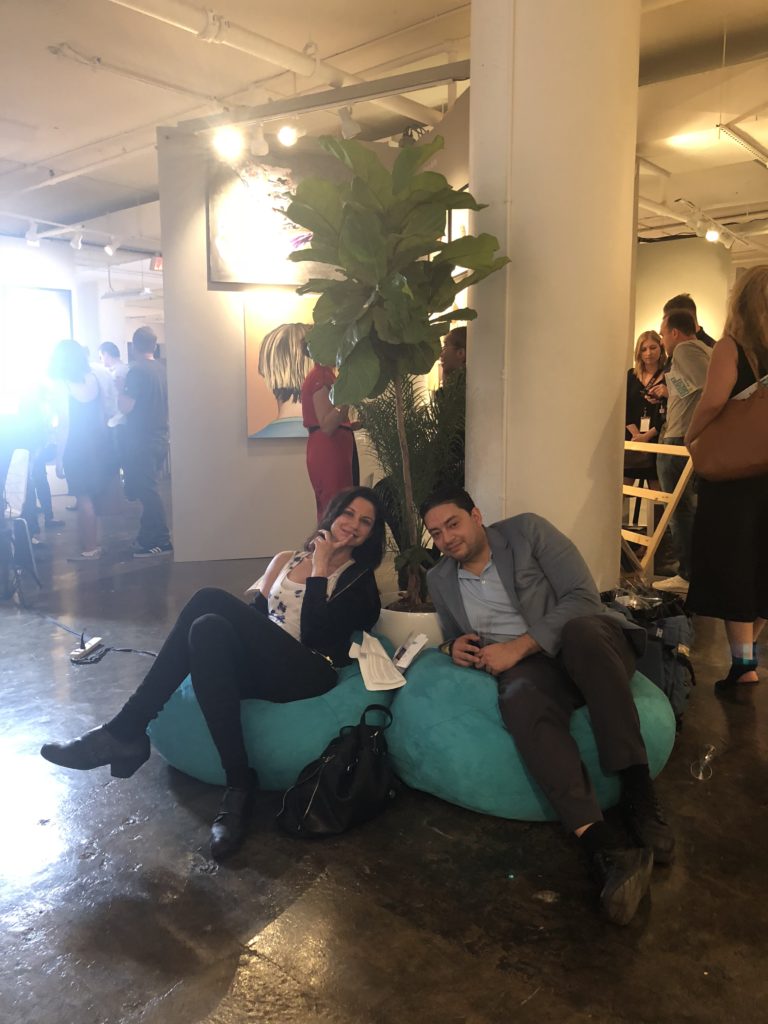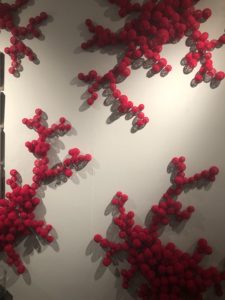 Art Review and photos by: Farrah Sarafa