A precious gemstone mined ubiquitously for its soothing clarity and rich history, emeralds reveal truths, induce clarity, rest the eyes, and evoke jungles. Encountering the Coomi X Muzo collection at Baccarat Hotel last week activated a long felt curiosity into the royalty of greenness.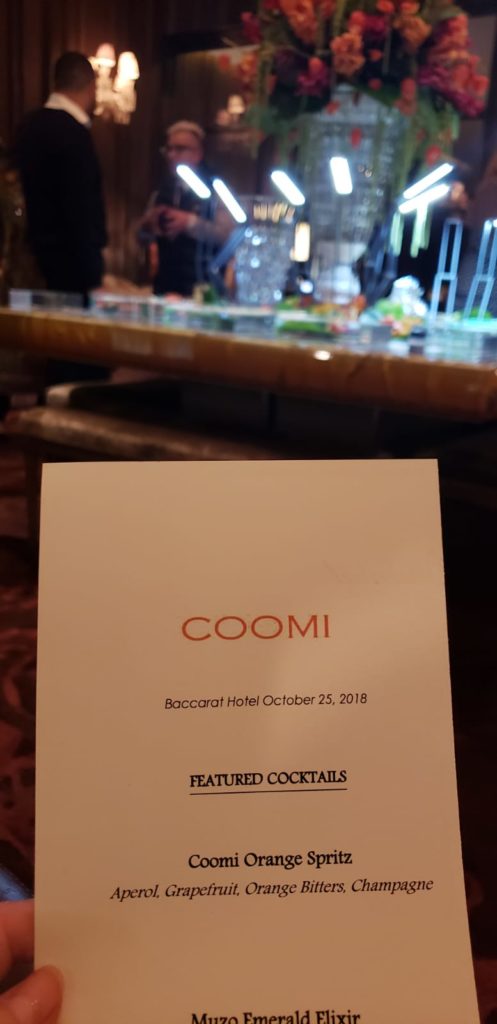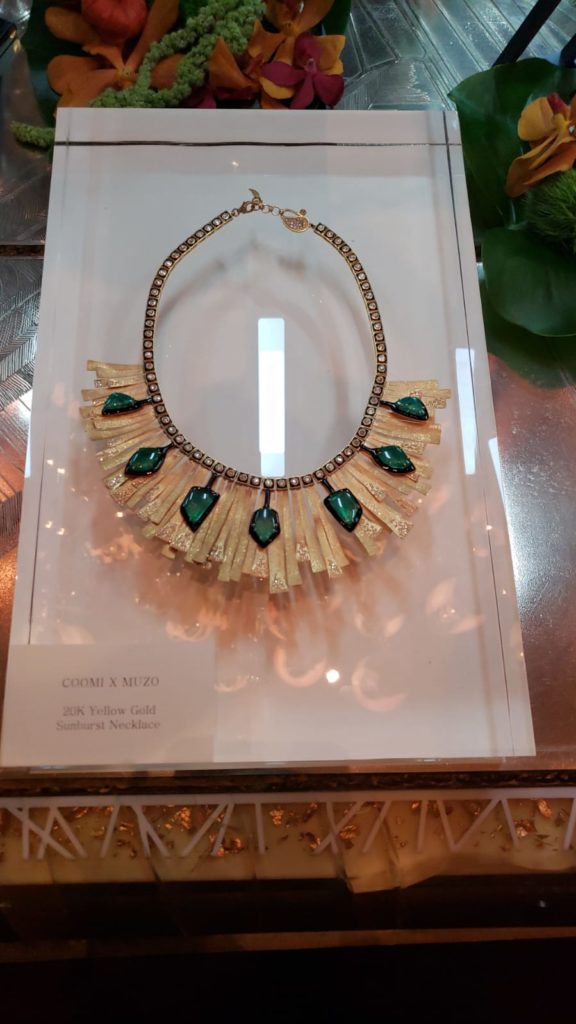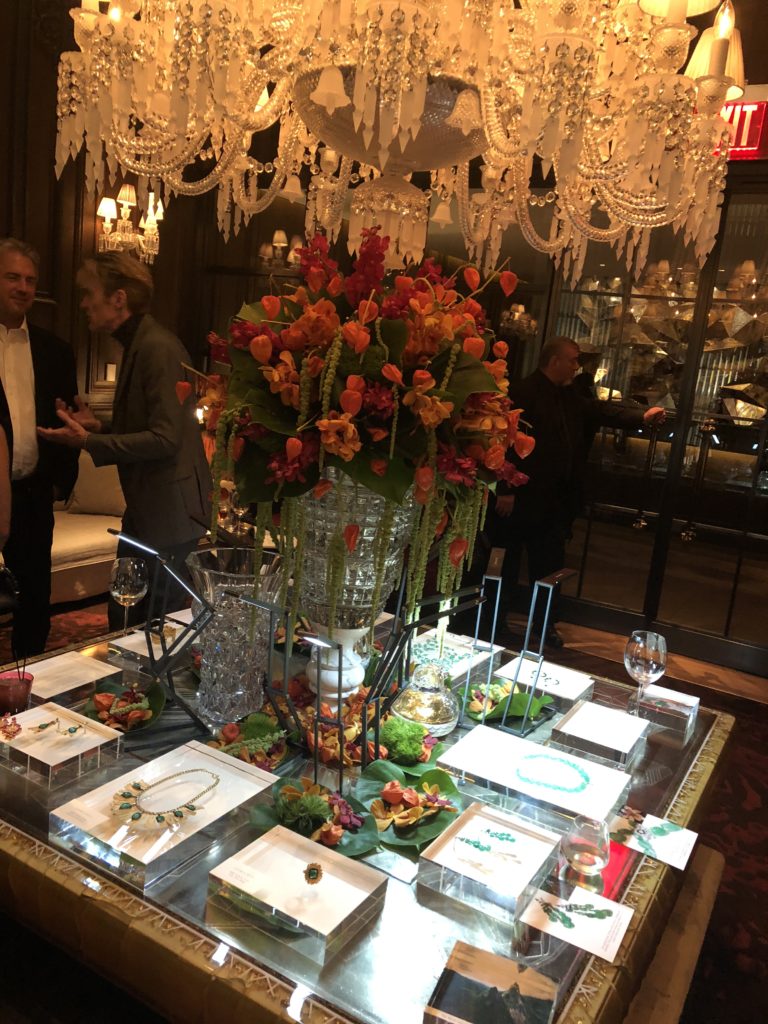 Individual masterpieces encompassing the vast range of emerald origins—jungles, lush fields and grasses—Coomi's artisanal artifacts recreate geographical settings, history and esmeralde. Hungry for historical emblems of antiquity, she's travelled the world to research ancient artifacts, and recreates such cultural richness with each of her pieces. Albeit 'dancer, mystic terrain, or sunbeam sublime' earrings—'river dance lariate', fallen star or sunbburst' necklaces— 'star fire or emerald nest' rings— 'emerald fringed splendor or ancient roman glass' bracelets—fractals abound, in and through a brilliant green hue:
"Emerald is very soft—on the hardness scale, but I love the ones with inclusions—those imperfections build character… usually when cutting them you need oil, but the most precious valuable ones you can cut without added oil…the Colombian ones have the most fabulous clarity (by nature they are not clear)." -Coomi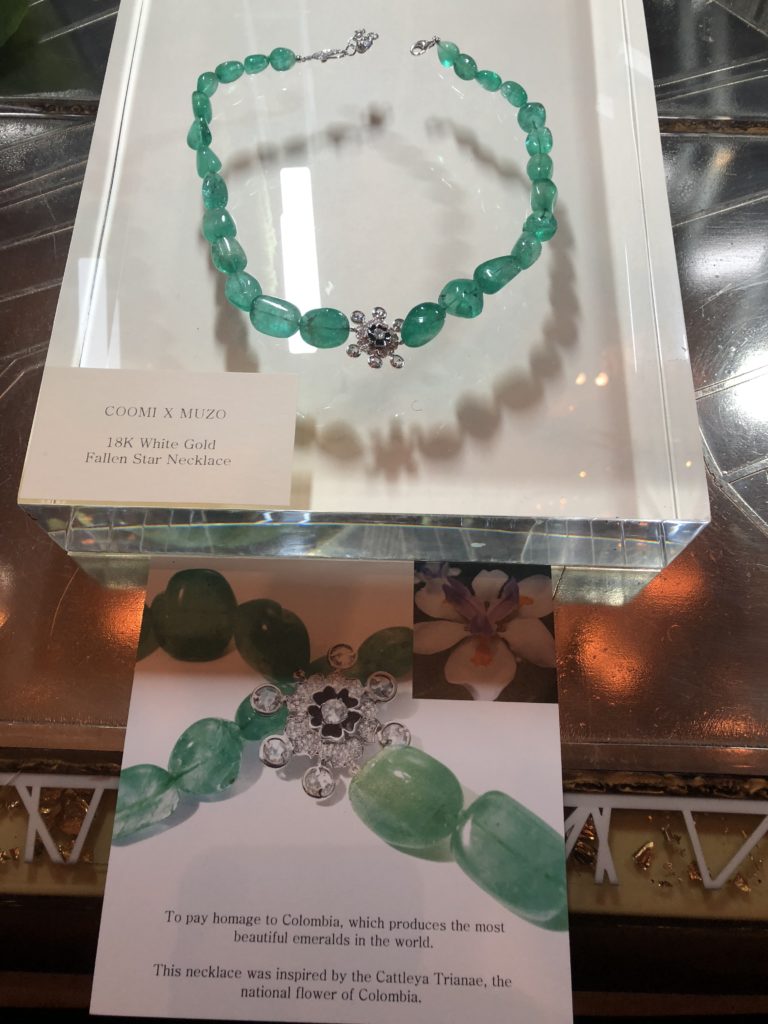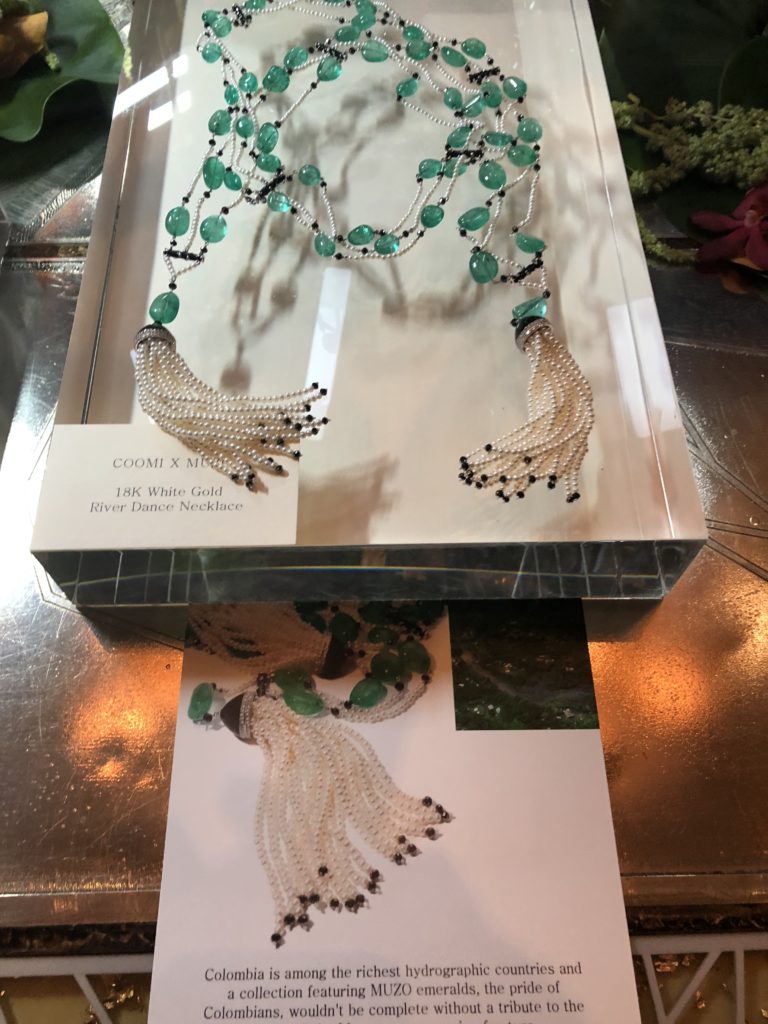 Many pieces even reflect the landscape and geography near Colombia's Muzo mine. Mountains, rivers, and other topographical reflections evoke the pride of Colombia—a treasure whose legends and symbolism predating Cleopatra of Egypt. Near Bogota high in the Andes mountains—nestled within its innermost jungles and valley—Muzo is the oldest emerald mine in the world. Possessing some of the rarest emeralds, Muzo protects the environment through "reforestation, hydroseeding and erosion control programs." 'Ethically soft', the mine also improves living conditions for workers, their families and local communities residents.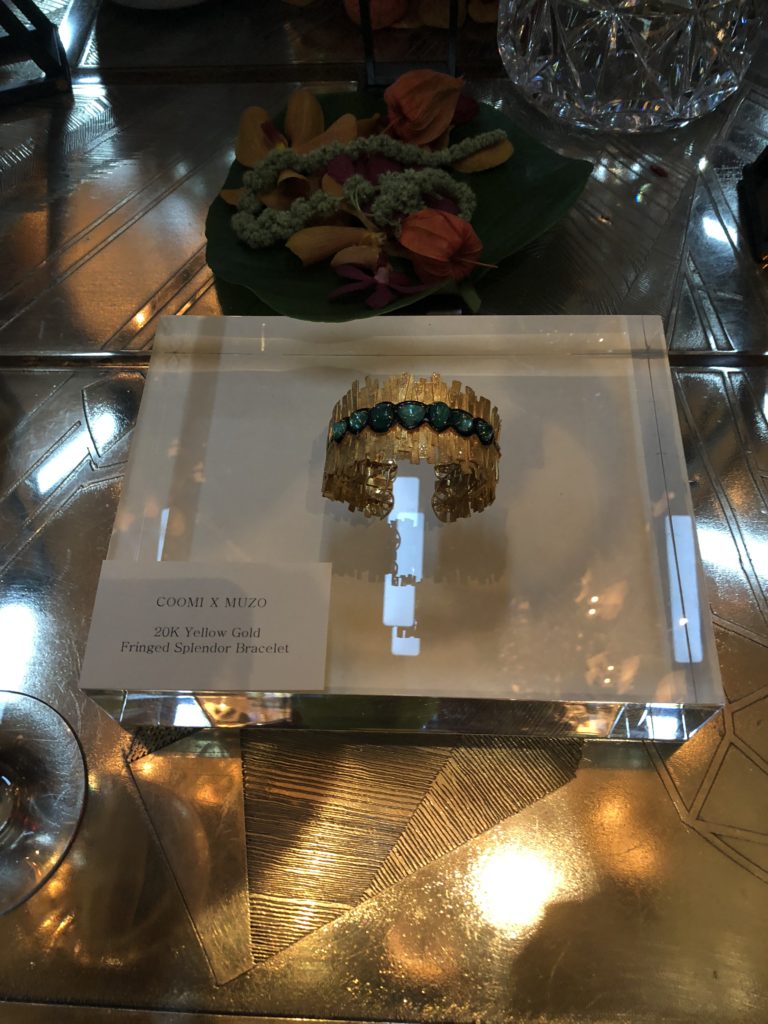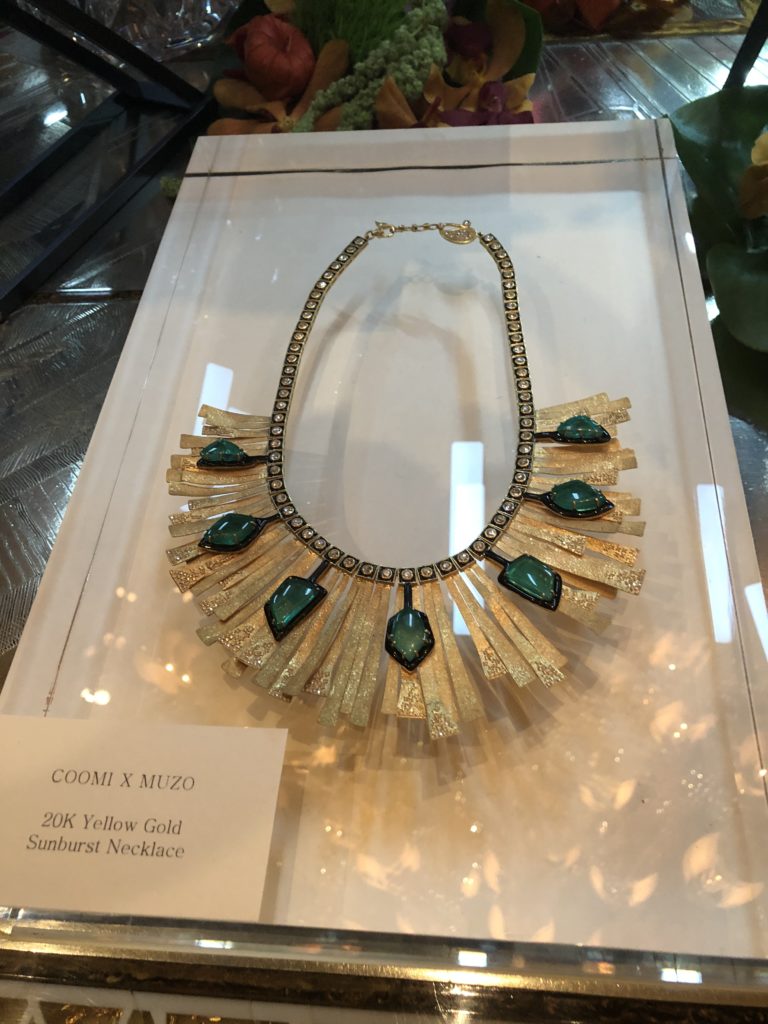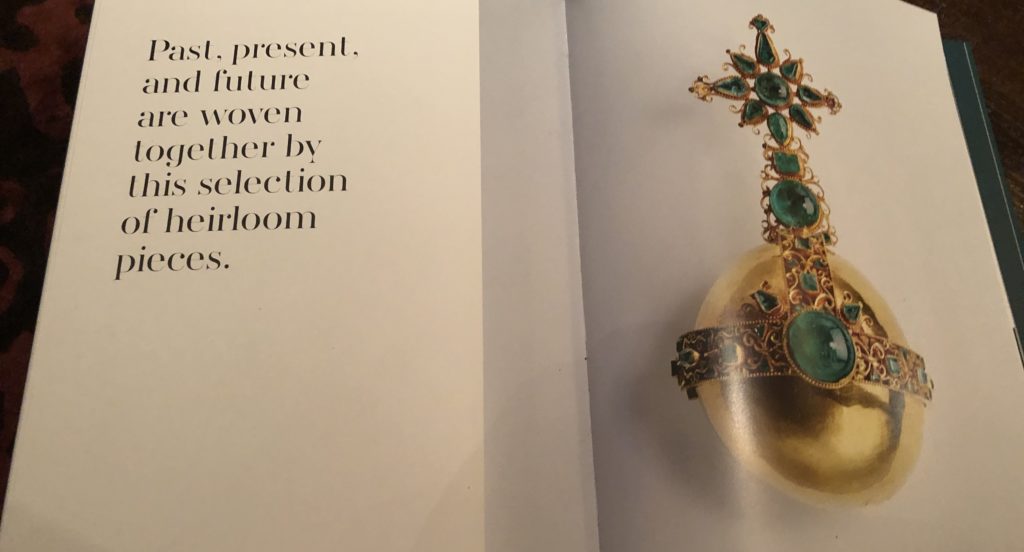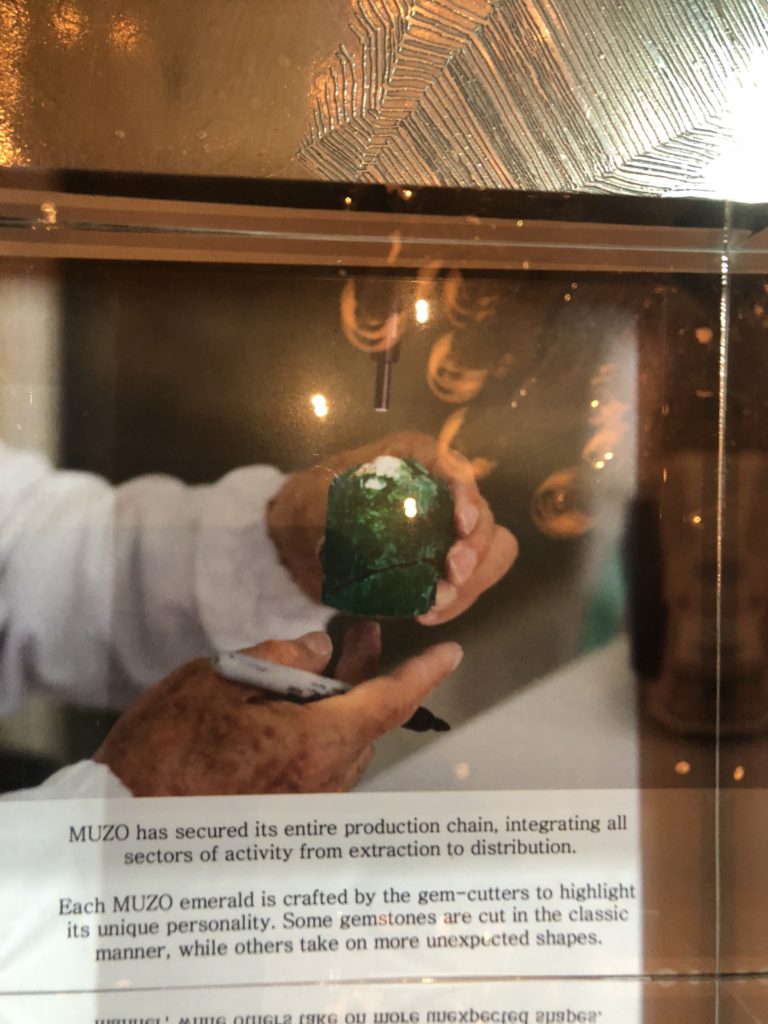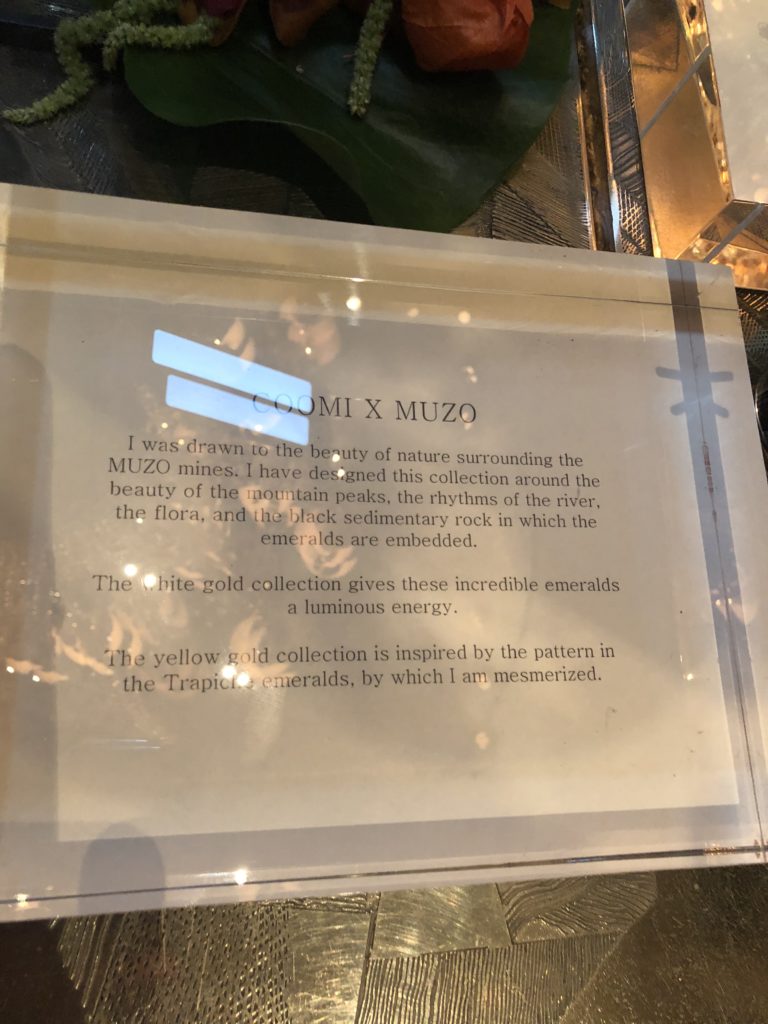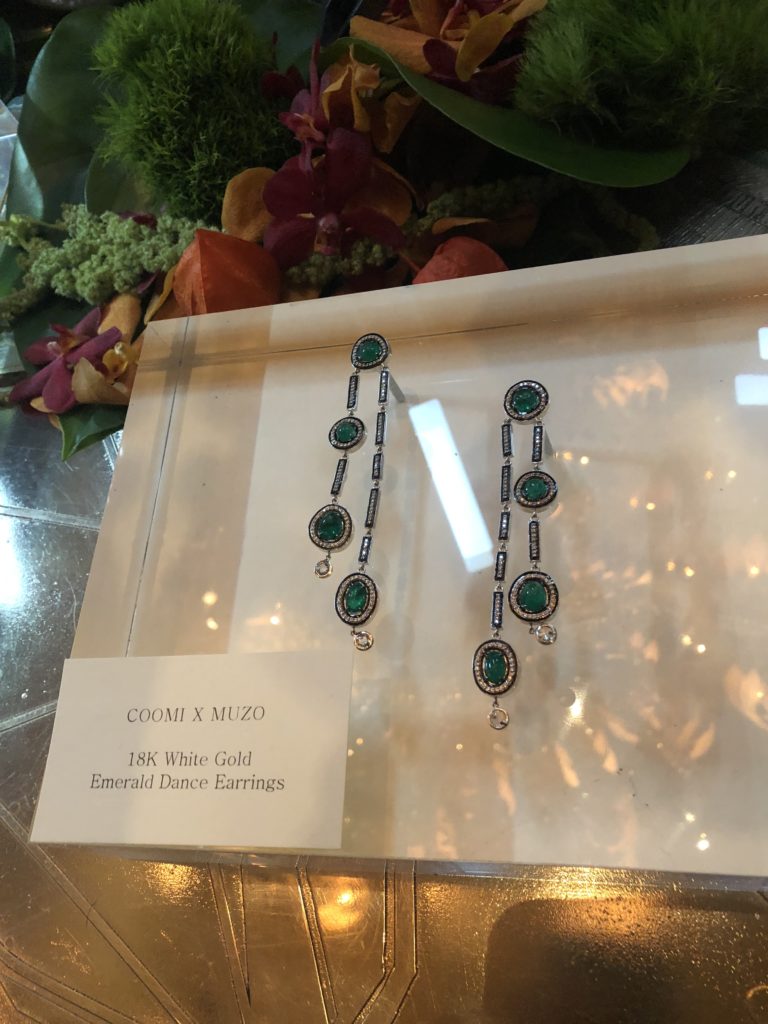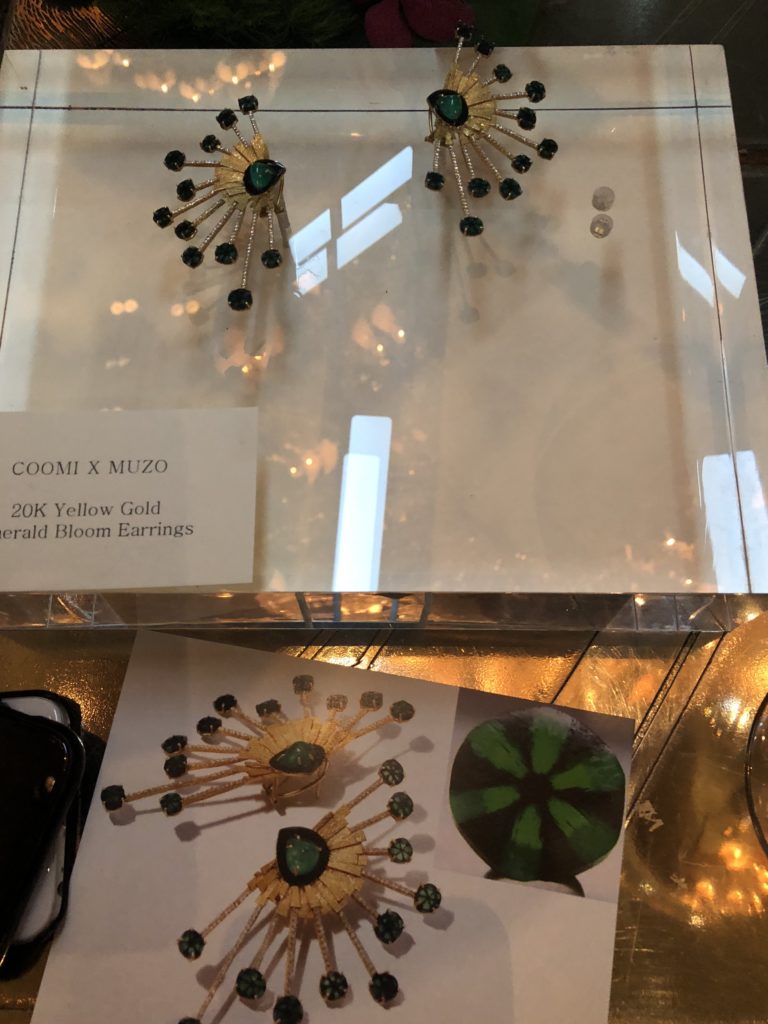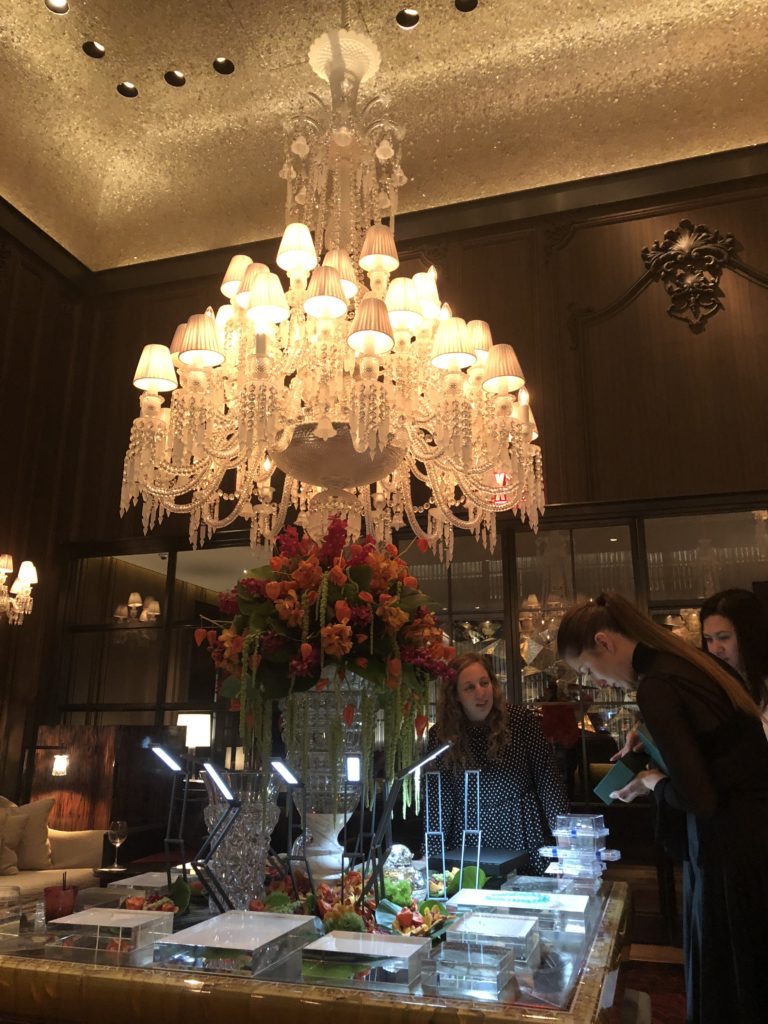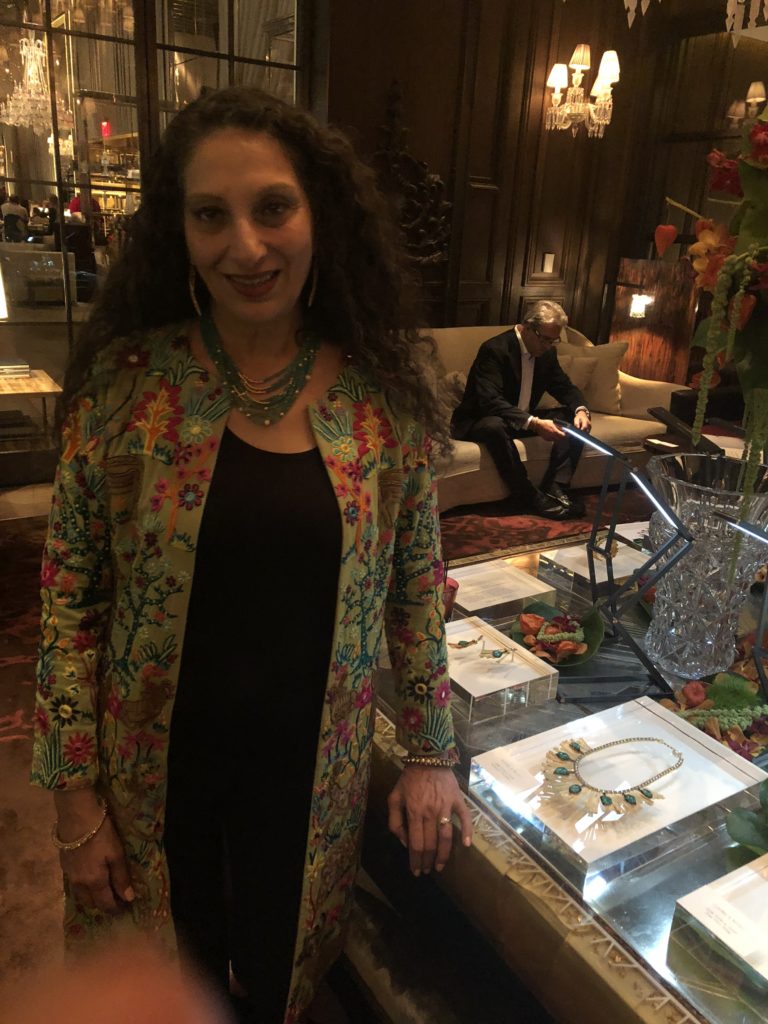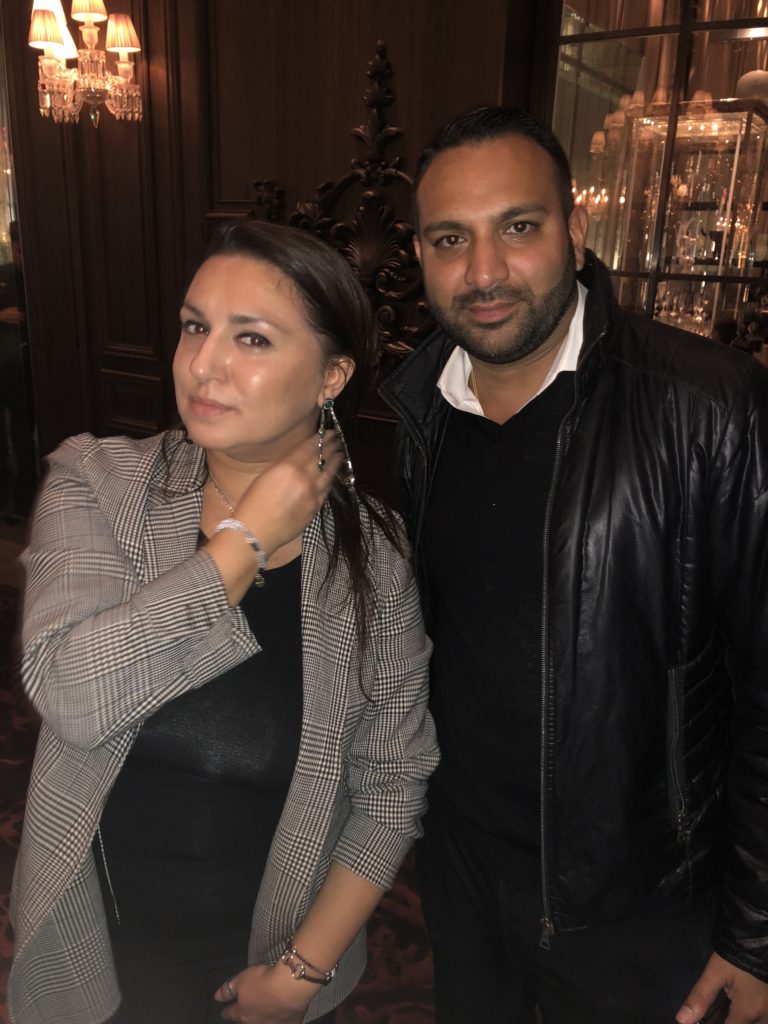 Resident of Manhattan for over 40 years, Coomi (left) was born in India; her son Sahil Bhasin (right) is the company president