Moncler hosted a party celebrating the launch of an exquisite new collaboration between itself and Pierpaolo Piccioli at its     161 Prince SoHo store this past week. Advancing Medieval history with futuristic installations reaped with refractive mirrors, geometrical designs, projectors, statues, figurines and wall art–Moncler has officially elevated winter sports apparel to princess gear.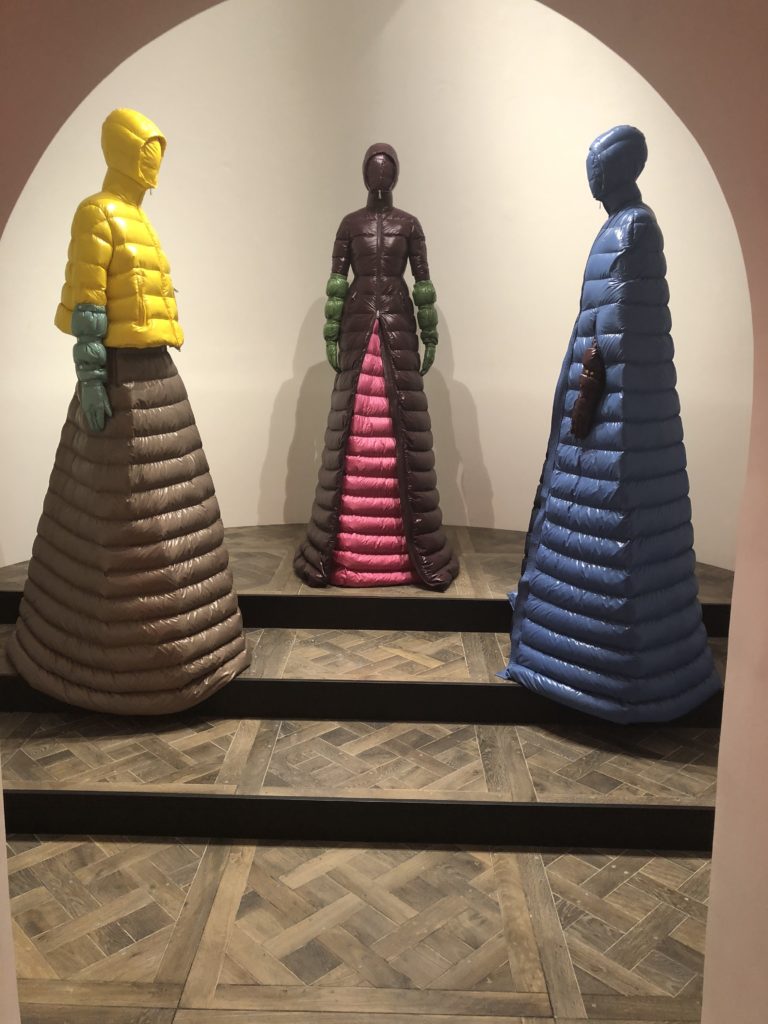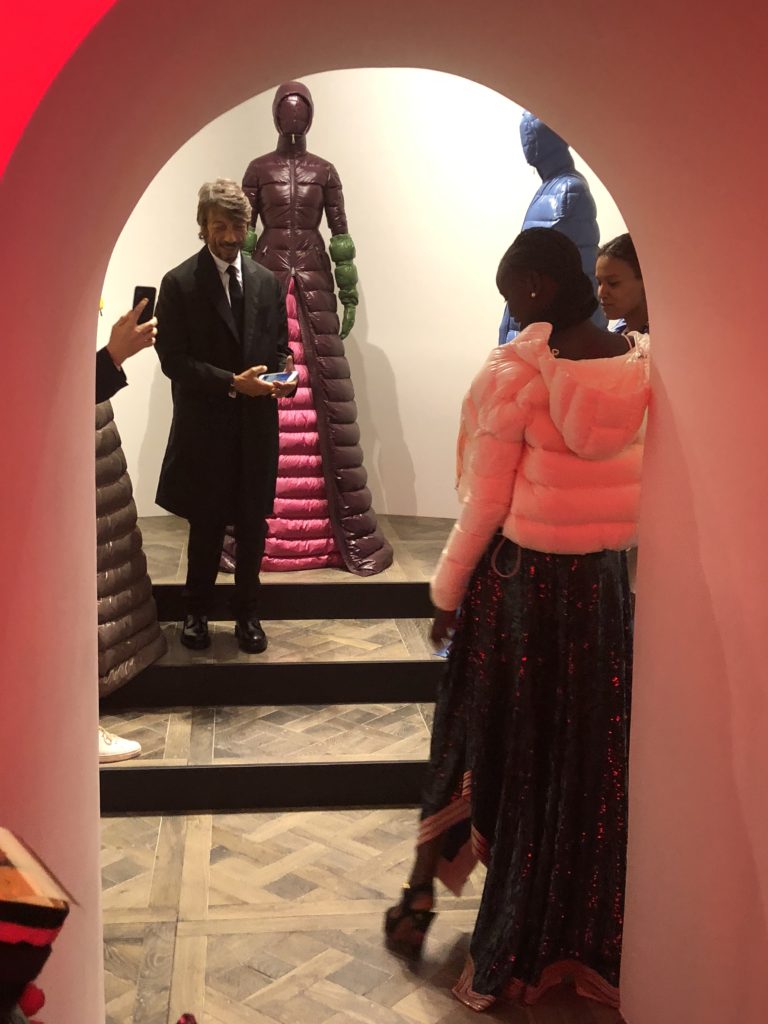 Men—step aside, because winter outerwear is no longer androgynous. Sparked by Pierpaolo Piccioli's genius collaboration, the down filled core of quilted winter wear can now be worn as a dress, skirt, or ornamented gown. Inspired by the Madonnas of the Renaissance, haute couture takes the reigns of contemporary outerwear, imbuing the softest down with delicate laque fabrics.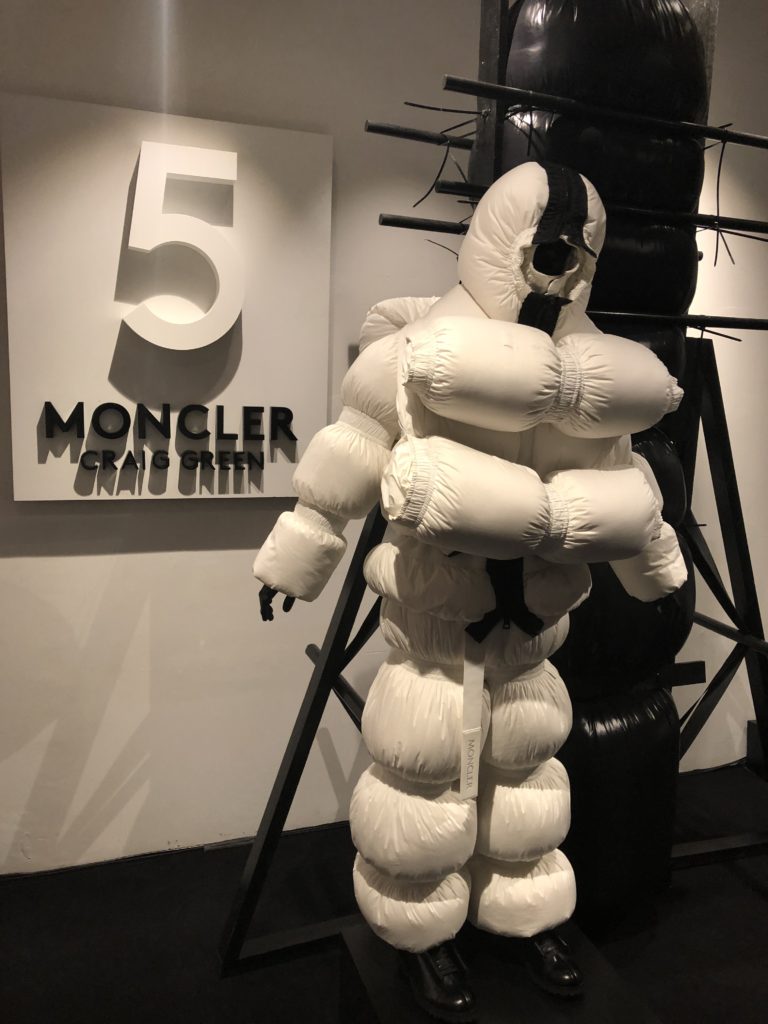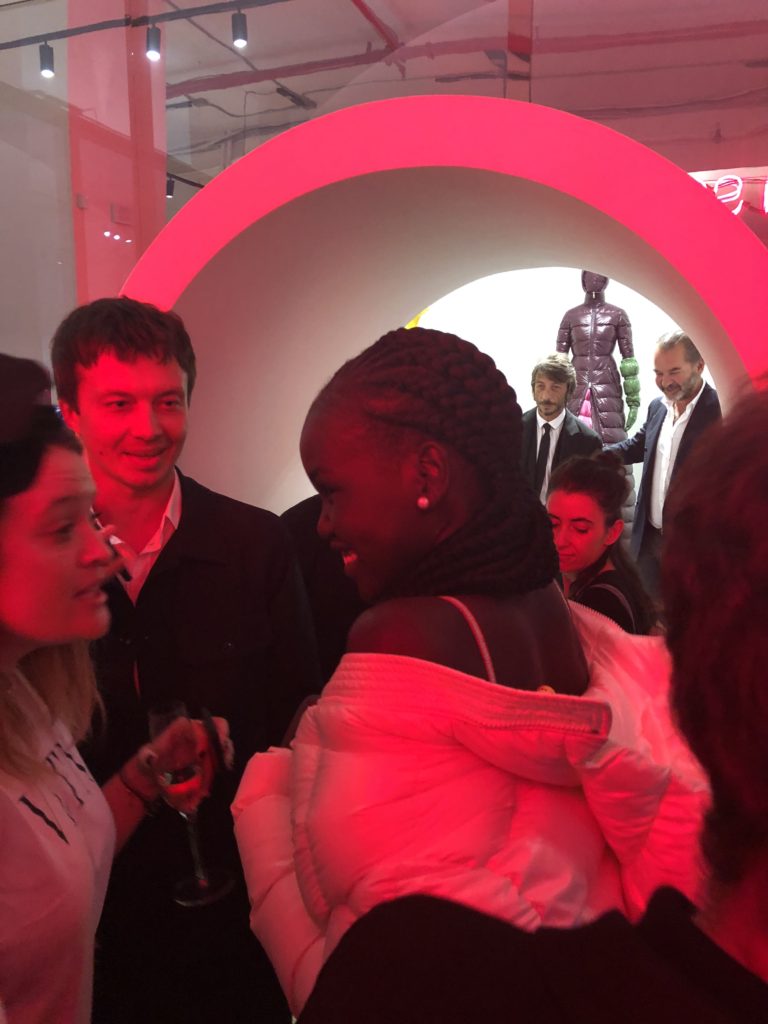 Configuring amorphous duvets into curve-catching silhouettes, Piccioli's masterpieces hug the female form. With eye-popping colors, ribbon-lace-jewel accouterment, and thematic monochrome trends, skiing the Alps may become more instagrammable than yachting after all. What's next, down bikinis?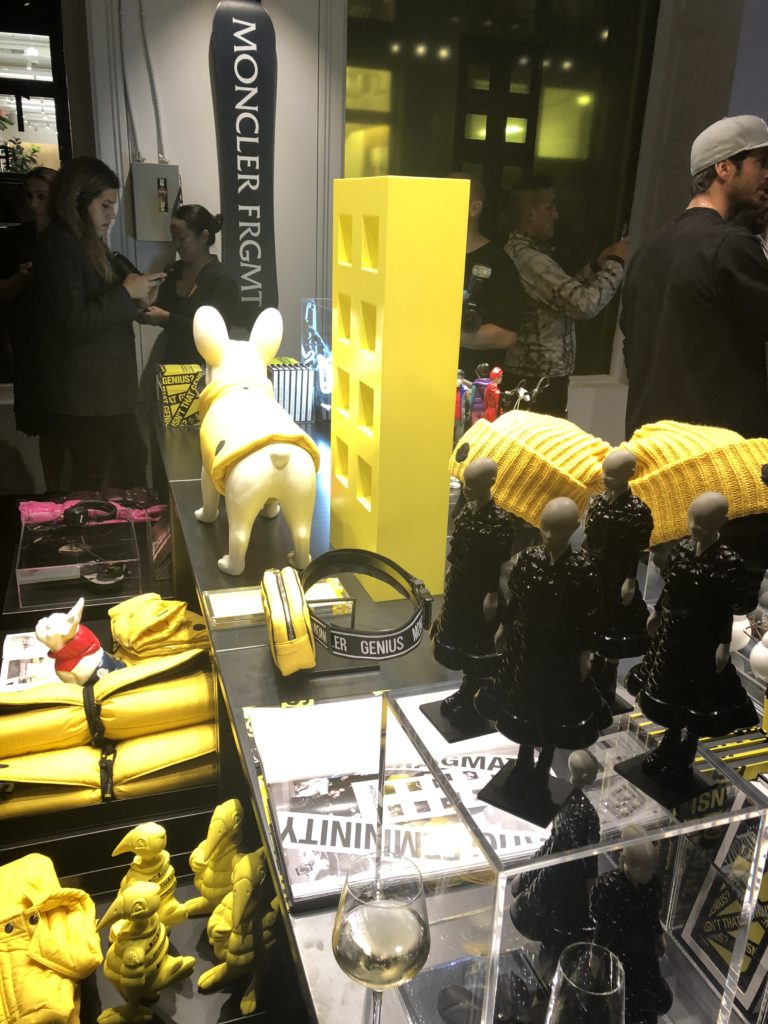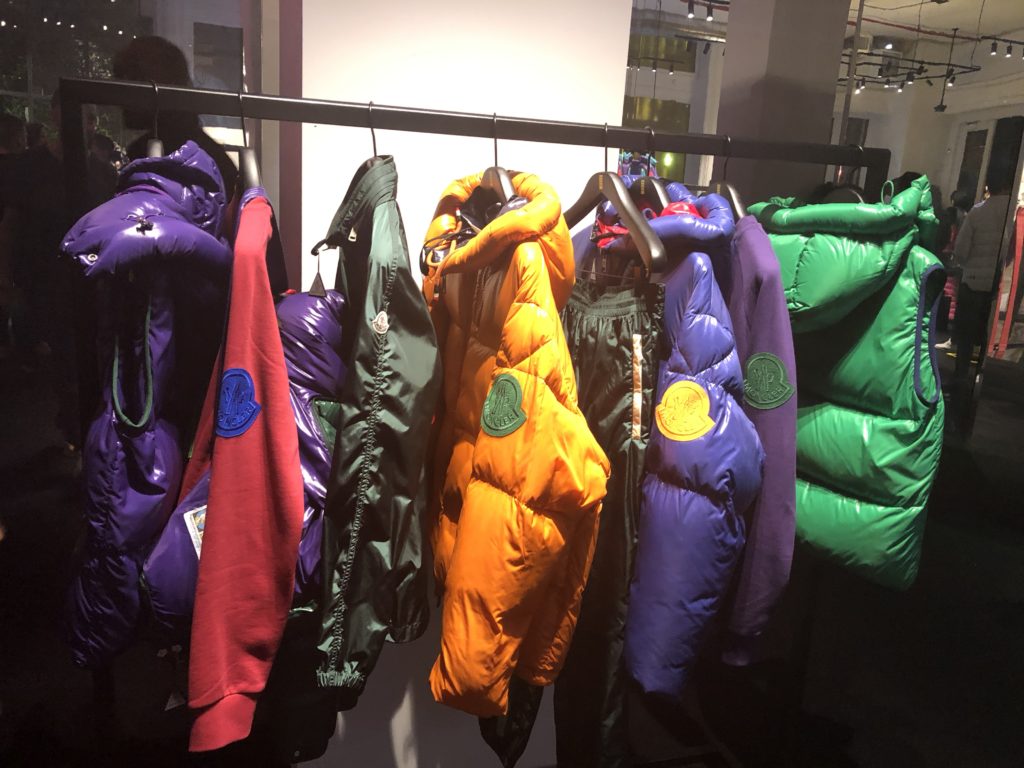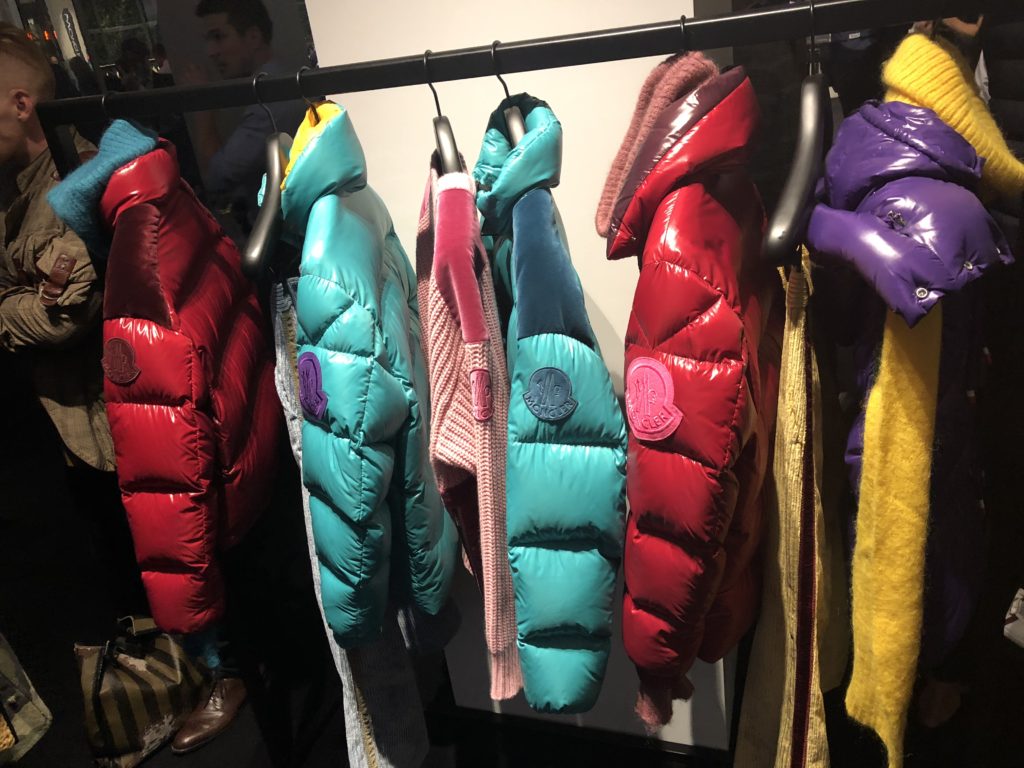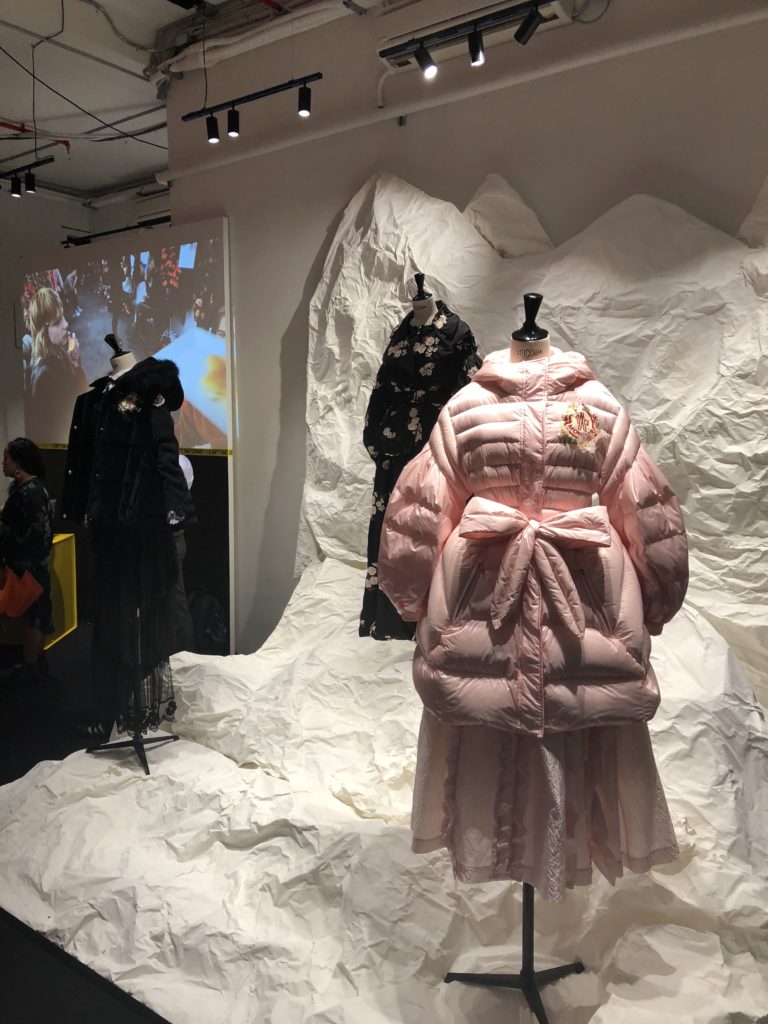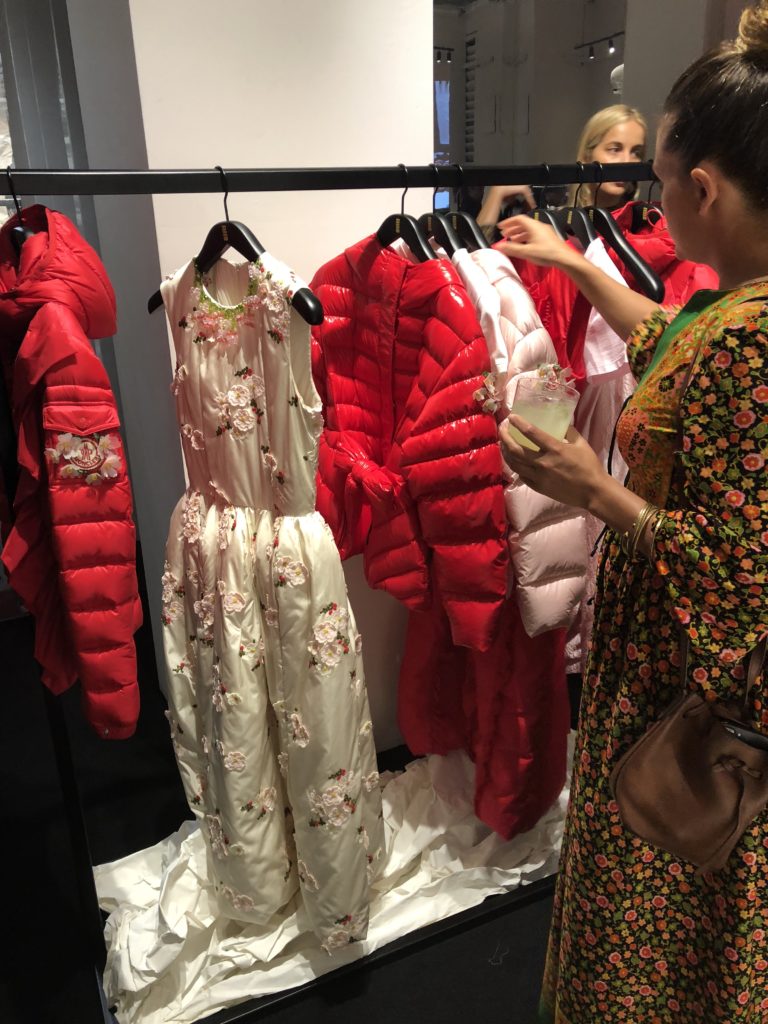 .