Meet three Black-owned brands making their own way, from a mother-daughter owned bath and body company to a fashion week phenom, and even a designer re-writing American history. To celebrate Black History Month, we are highlighting these amazing brands in order to tell the story of their incredible founders and of course show you some really great products and designs.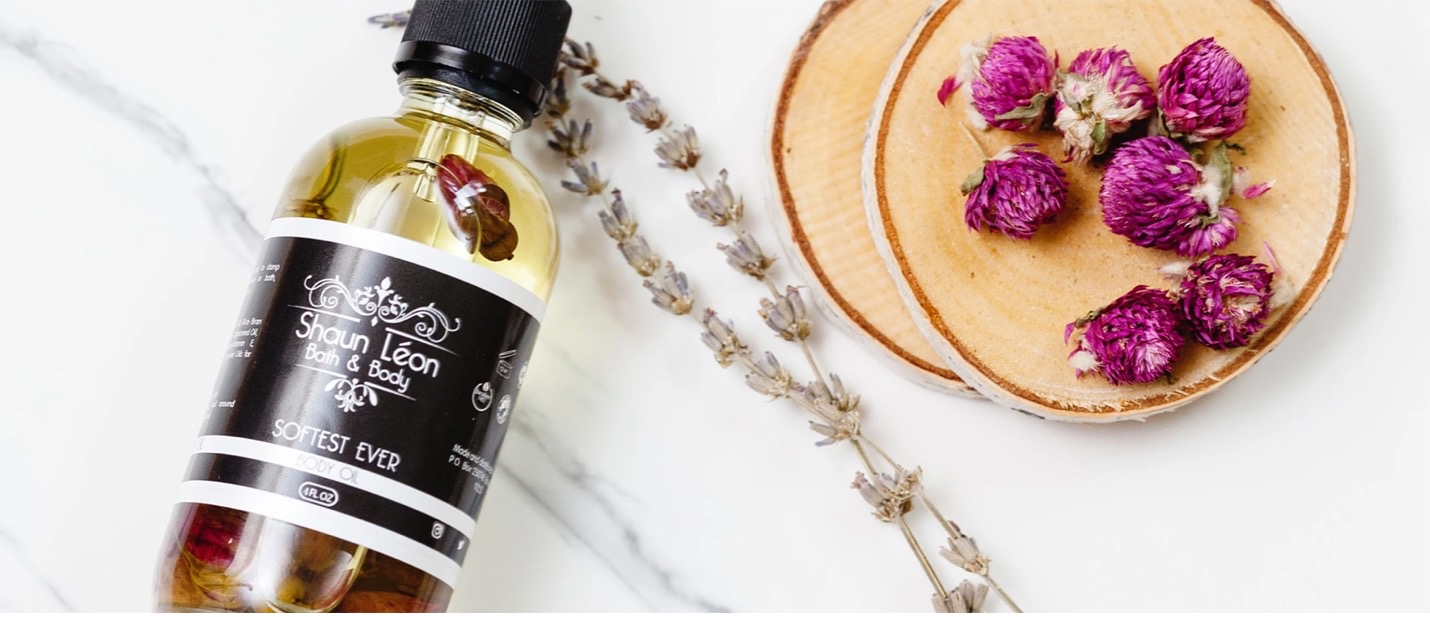 SHAUN LEON
Globally sourced and handcrafted in Brooklyn, New York, Shaun Leon Bath & Beauty is an artisanal suite of natural beauty oils and bathing botanicals. The oil blends, bath teas and salt soaks are formulated from natural oils, minerals and herbs. Handcrafted to ensure effectiveness and embody the belief that ingredients derived from nature are agents of wellness and self-care.
Though all skin types can experience dry skin, those issues tend to show on Black and darker skin tones faster. Shaun Leon is one of the few bath and body collections formulated specifically for the needs of Black and darker skin. Their products create the suppleness that customers are looking for and are meant to absorb quickly. It's skincare women of all colors can really count on.
The founders – Leona and Shaunya Hartley, a mother and daughter team – are proud to deliver an uplifting line of products that will upgrade both your internal and external beauty regimen.
Collection available at www.shaunleon.com.
EPPERSON
The designs from EPPERSON, the eponymous fashion collection by Harlem born designer, are part realist, part relic, and grounded, yet indulgent. The concepts for his collections range from a homeless and tattered urban princess to the skirted gentleman, who is secure in himself and his place in the world. These ideas  translate into quirky, whimsical, thought-provoking and yet functional clothing that allow the owner to "be who they are".
EPPERSON began his career in fashion by following a crush to a design class. His desire to be near a beautiful girl led him to his life's work. That same passion is infused in every princess dress, patchwork skirt, or "rough ruffled" gown. After exploring the retail world in Brooklyn and SoHo, EPPERSON returned to his Harlem roots. He currently services a private clientele and operates a developing wholesale business.
EPPERSON credits amongst his clients Alicia Keyes, Venus Williams, Erykah Badu, and Patti Labelle. EPPERSON was featured in the Museum of the City of New York's' Black Style NOW exhibit and was highlighted amongst a handful of designers for the fashion anthology American Beauty by Patricia Mears. He has been a longtime collaborator with the Complexions Dance Company and was commissioned to design costumes for the Alvin Ailey American Dance Theatre and Julliard Dance Ensemble. Most recently, EPPERSON partnered with the  Francesca Harper Project to design costumes for the Limon Dance Company.
View more of this work at www.eppersonstudio.com.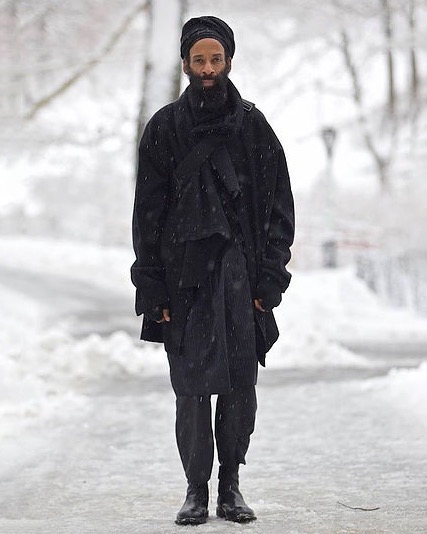 NEGRIS LEBRUM
Negris LeBrum is an African American Owned, American runway collection that is a regular participant in NYFW. Designed by creative director and founder, Travis Hamilton, Negris LeBrum was inspired from a love story that began during 1940's, between a young beautiful French Creole woman and a handsome man. Although their love was forbidden by societal difficulties, these individuals were brought together by a force that was greater than the both of them and through fashion their love story is being told to the world.
In honor of Black History Month, Negris LeBrum launches their American Legends Series. The collection of graphic tees re-imagines the history of America through the Black American lens. The first installment of this series entitled "Mountain Top," honors the groundbreaking leaders Barack Obama, John Lewis, Martin Luther King & Malcolm X, whose faces are "carved" into the granite of a mountain top in the likeness of Mount Rushmore.
Additional installments of the American Legends Series include a design dedicated to former slave turned abolitionist, orator, writer & statesman, Frederick Douglass, who sits in majestic confidence in a pose made iconic by another statesman of monumental proportions. And in the third design, Lady Liberty serves as the inspirational figure that pictures the iconic abolitionist and "conductor" of the Underground Railroad, Ms. Harriet Tubman.
The collection of original screen printed artworks are designed on 100% cotton and printed in the USA. The styles runs from S-XXL and is currently selling for $70 at NegrisLeBrum.com.