Injecting a seemingly superficial NYFW with scholarly class, the historically pivotal New York Public Library apparently hosts supreme spectacles of music, ambiance and fashion trends. The Phillip Plein designer's after party, Monday February 13th, enjoyed a ton of celebrities, bumper cars, two auditoriums brimmed with beats, sequins, feathery eye-lids, Paris Hilton, and too much more.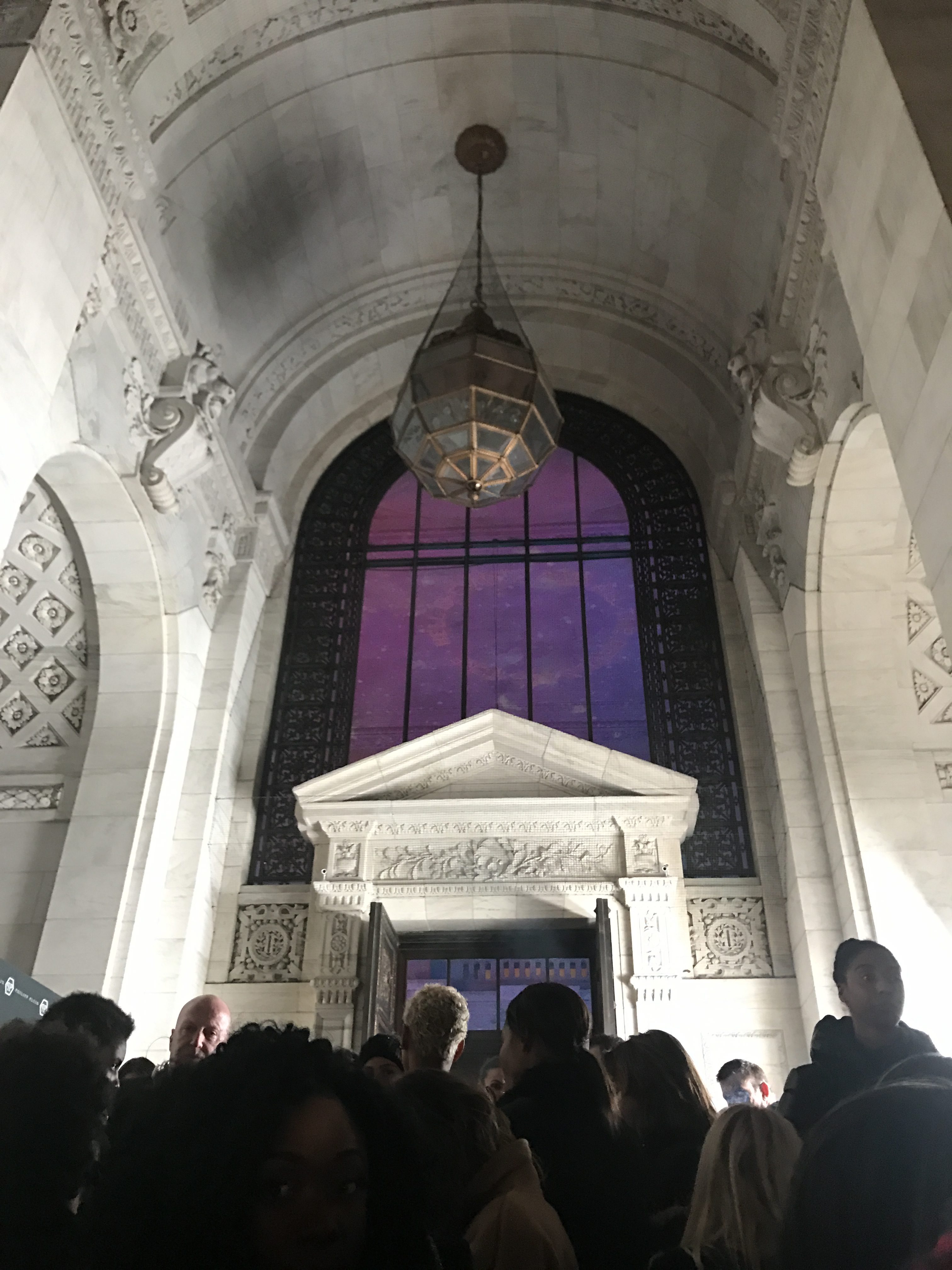 Beauty and sales– does a NYFW fashion show's afterparty permit, when erected in sublime aura: Doric-corinthian columns, 75 miles of shelves, over 51 million circulating items, and a historical millennium visceralized in stone.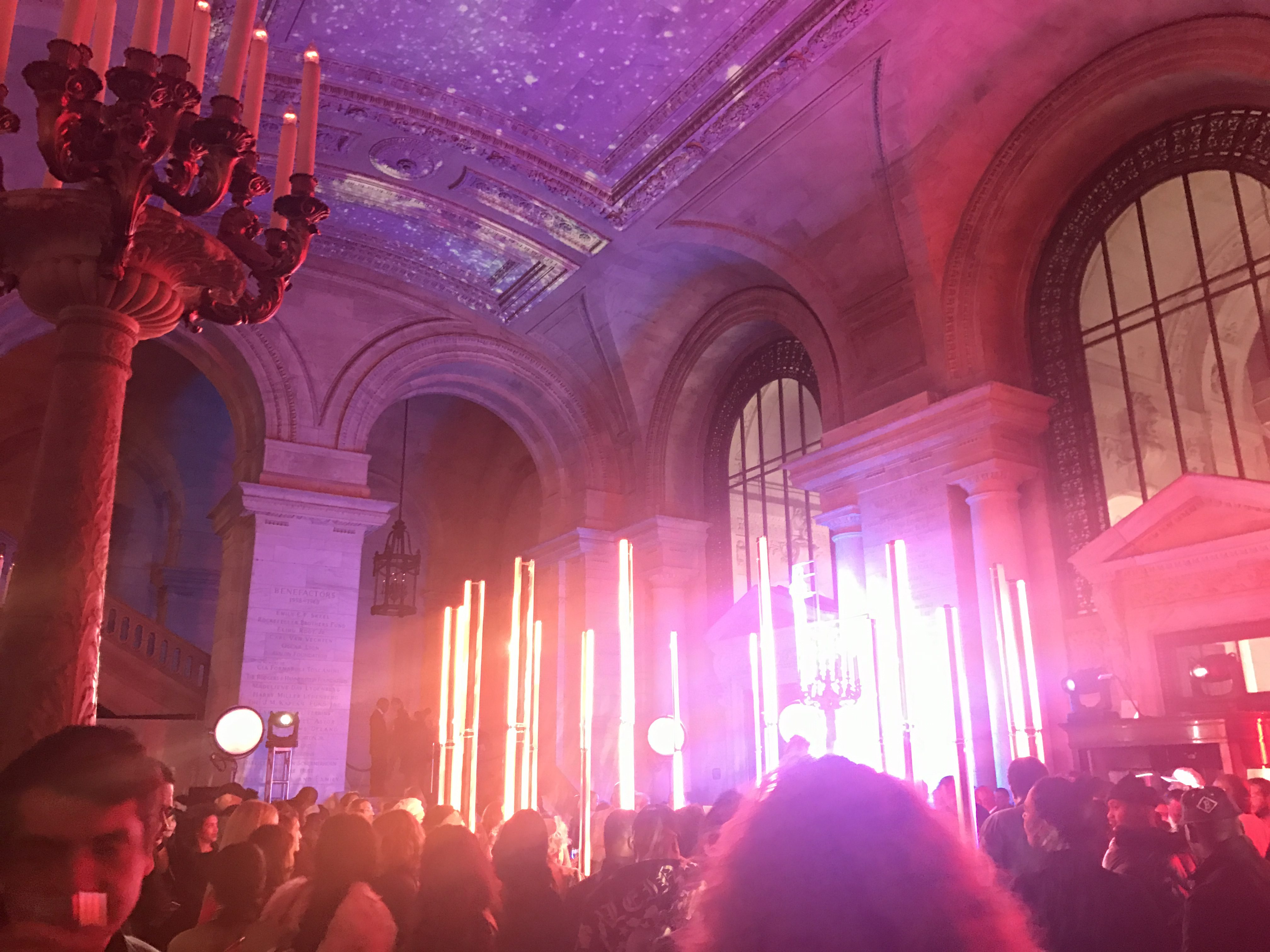 Effective at glorifying the beats of our cognition, art positioned itself at each LED lit up corner, like a party in a Roman castle, or chateau. Fractals imbued anybody tasting the beef or tuna tartare and limey-digestifs, amid the electrifying  promise of musical bliss… but deep fury fell upon all when the DJ froze in light's-reality being switched on.
After all, libraries never try to be fashionable, or do they? Is the fashion world seeking a brain or intellectual mask behind which to saunter?