Glitterati
You meet people in the winter
Because they sparkle
Mesmerizing,
the reflection of yourself in the water
Freezing and seizing your every stare
Refracting momentary glare back unto
Angelic faces standing behind you.
Glitterati—spying ahead, we wed
Those boiling with compliments
In the dead of winter. Jacuzzi filled
Tears wipe away the darkest of fears,
with cotton cloves as white as doves.
Woes evaporate into the serenity preserving the
Purity imbued by eyes and thighs interlocked
amid snowy blankets, whose sheets
Exceedingly become the satiny sands
Of Mexico or Ibiza—Manila or Tahiti.
Lightning electrifies ice sculptures,
Molten earth boils up and through frozen lakes—
Tongues like icicles sing Lava
into fingertips—as the earth quakes.
I am a stalactite seeing light
for the very first time—so I bathe
In the 'green' showering us with leaves
created from a cold-bruised cocktail blend
I look up to you, lost creatures
because your lashes too often feature
The Land of Glitterati. Freezing, all
I have to do is blow snow flakes
Off the fine strings garlanding your eye
to repose my rose into Glitterati
Glitterati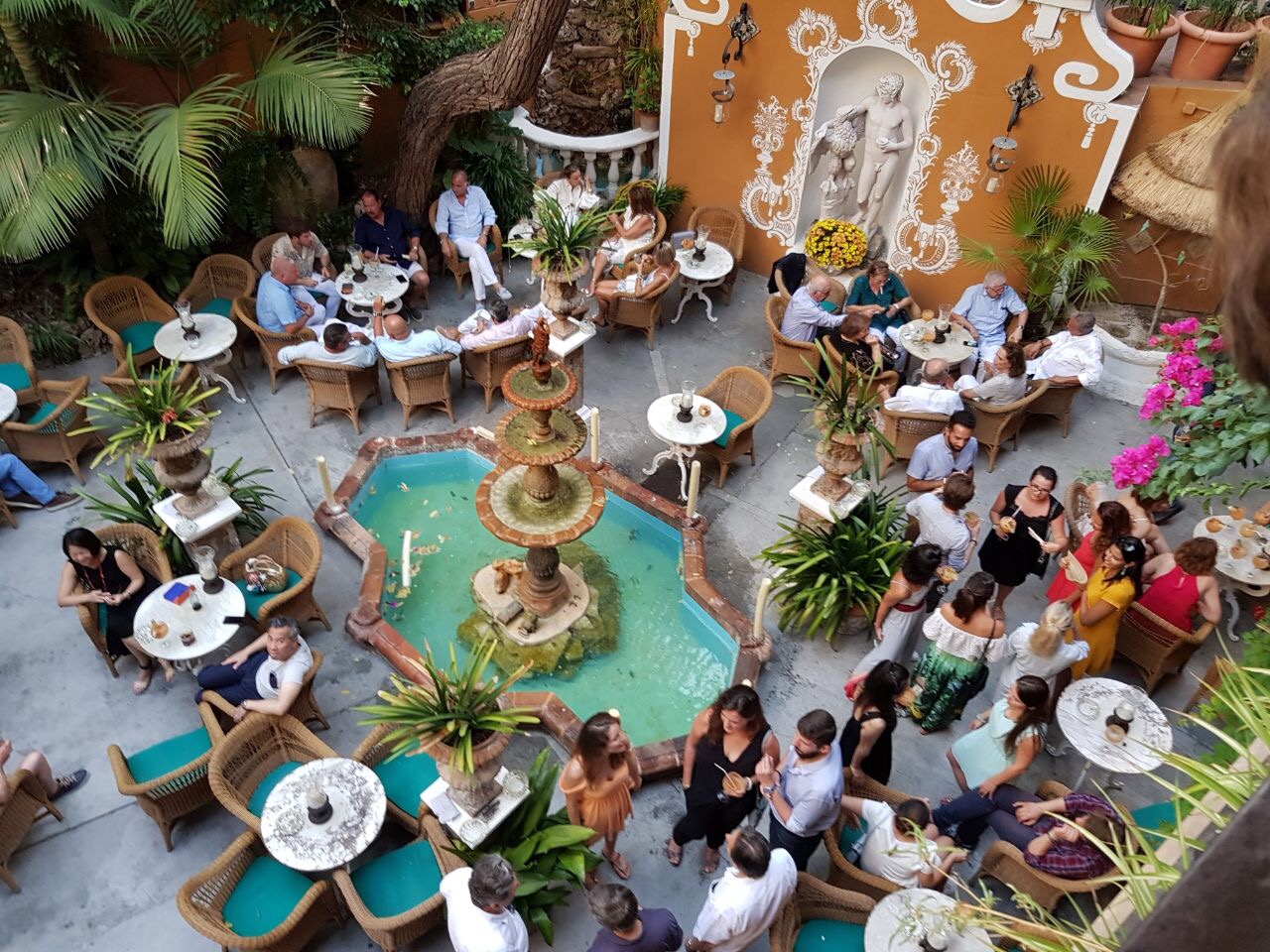 Poem and photo: Farrah Sarafa