"Contrasts of Spring" vernissage at Caelum Gallery Thursday night was a perfect entry into spring. Presented by the International Art Alliance, and curated by Tatyana Borodina, select paintings, designs, photographs and jewelry by 14 notable artists triggered the opening of this season's fractal-flowers. Albeit textiles, gemstones, feathers, architecture, paintings and more—various branches of creativity focalized around the Tree of Arts theme.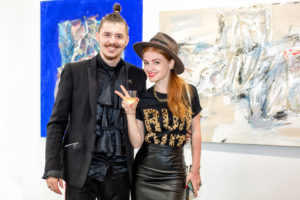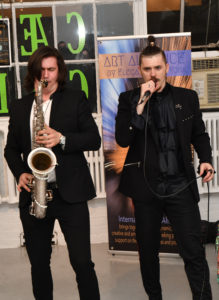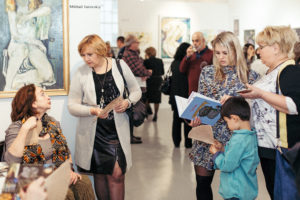 Entering the robustly textured and vibrant room on the 3rd floor, poetry, music, painting, wild hats, photographs and more swooshed open my eyelids like a breath of fresh air. I first paid a visit to nature-jeweler Kira Koktysh, whose earrings and necklaces embody trinkets from the natural world. "I'm a hunter for color, because color is my real passion", she says—blessing me with a pair of Swarovski crystal evil-eye earrings. With Mercury in retrograde and Friday the 13th on the horizon, I hungered for protection—and these were it. Dangling from between hair wisps, the green evil eye wards off evil, as the balancing amethyst resists intoxication. Her current collection "Underwater Garden" encapsulates the wondrous mystery of coral reefs, their 'miraculous landscapes'. Australian Chrysoprases, Multicolor Sapphires, Emeralds, Corals and Malachite stones reflect the mystery lying within these underwater treasures. "There are no restrictions and limitation of textures, palettes and color combinations," notes the color huntress, whose energy and progress as an artist see no limits or downtime.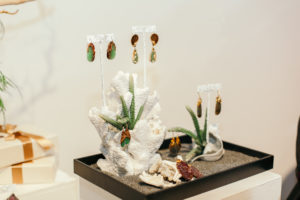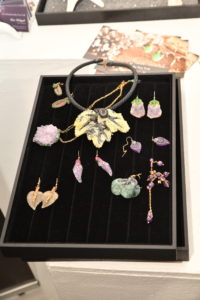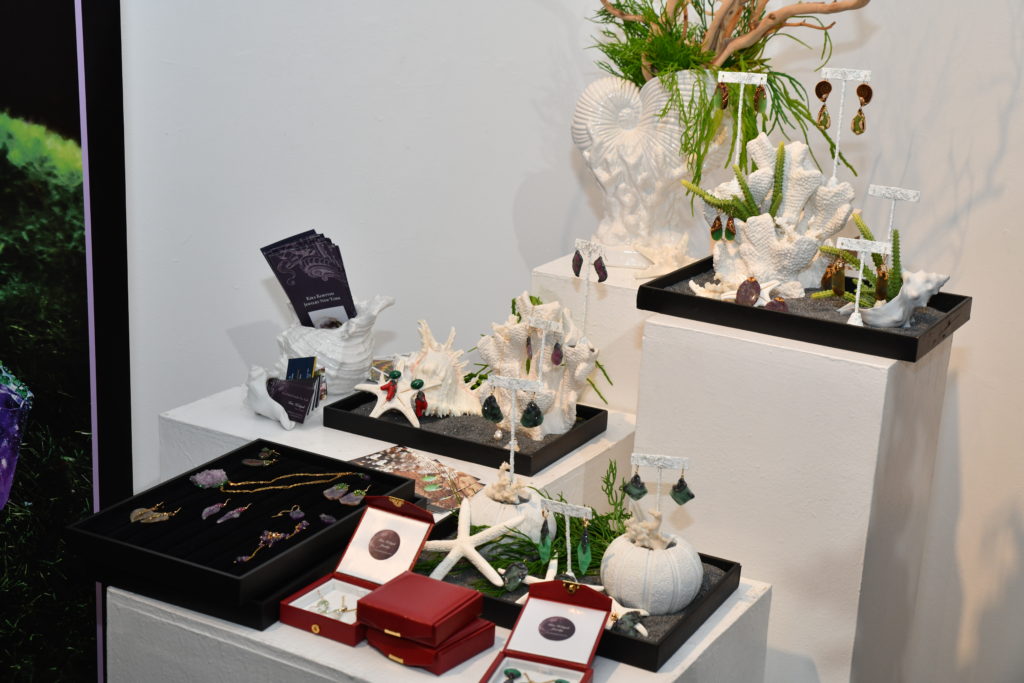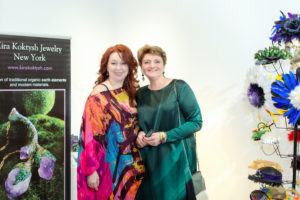 Complementing Kira's sensibility for extreme color is Aleksandr Vishnevetskiy, whose heavy impasto of acrylic paint fills out a gallery nook like a tropical garden, Candyland, or dream. Born in Kiev, Vishnevetskiy has invented "Extremism", or the technique of achieving 3-dimensional results. Using extreme color and size proportions, allusions to Van Gogh and Klimt are present in his large brushstrokes and generous use of gold leaf. A distinguished icing-like motif accompanies Vishnevetskiy's style, whose delicious play with color brilliance, contrast and texture prove most magnetizing. "If you don't have direction of art, you have to invent one," advises the gifted artist, with over 20 years of experience. Free from limitations, he is yet another alliance member to find locate fractals—or endless possibilities for thought and handicraft—in his unique work.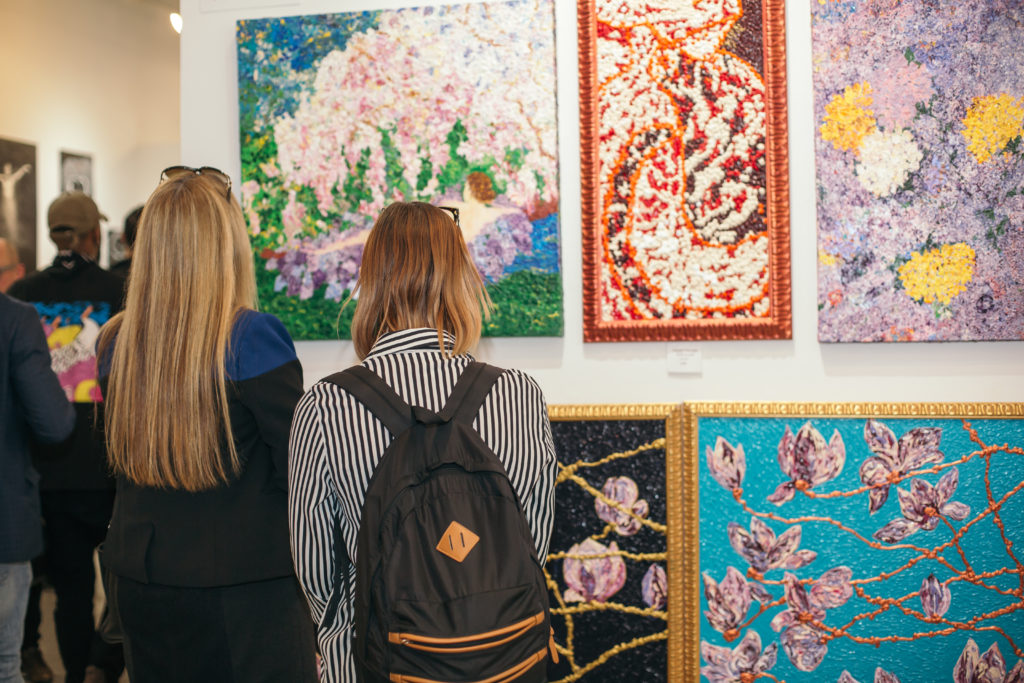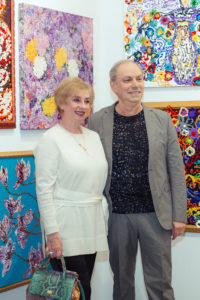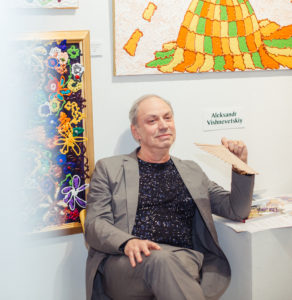 Touching on yet another spoke of the cultural fractal is poet Nathalie Newman.
Performing artist turned poet, who writes stage plays and music fueled by her poetry, she is a living example of Fractyll, whose fulfillment derives from a collaboration of different art forms. Reading her poems at piano concertos, art exhibitions, play performances and more, she is an aromatic muse whose angelic presence invites goose-bumps every time. Here is the poem Newman wrote and performed at Thursday's exhibit: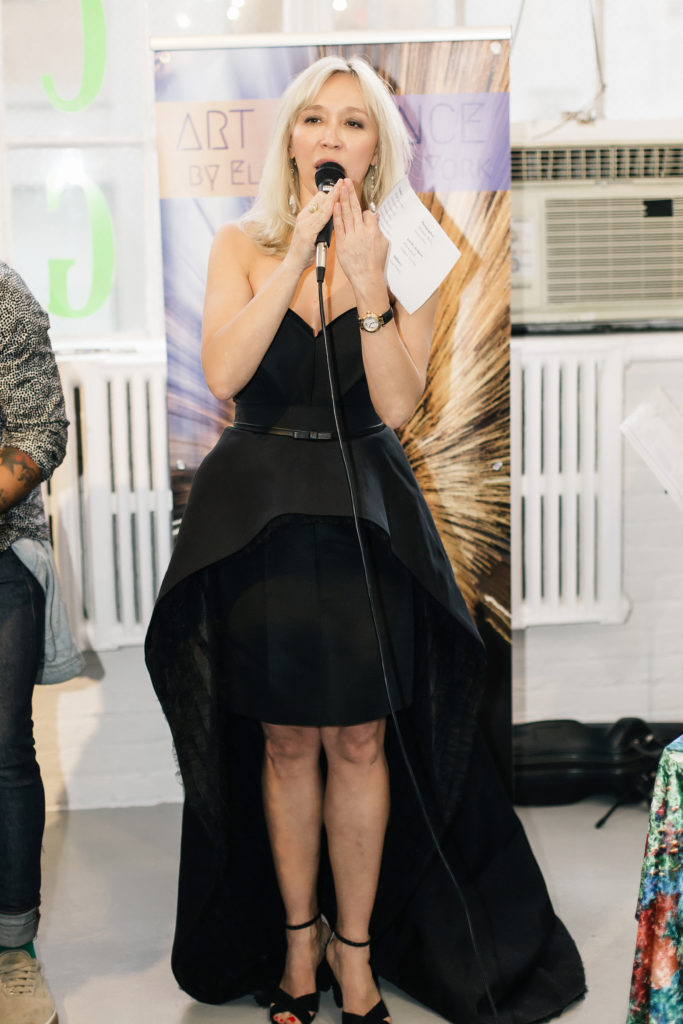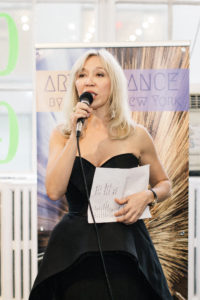 Contrasts of Spring
I still am in the chill of the unfreezing air,
When I can feel the sun's most tender kiss on me.
My strength returns, first slowly, but gathers
The speed and rush: I am new, I am here, I am free.
The dreams of winter broodingly exciting,
Like many lives I had while waiting for the spring;
From black and white to bright like a colossal lightning,
I want to spill it all into the living stream.
Like flood it runs unlimited and mighty,
The surge of mind and color, new with every turn,
It ties like veins into the tides, inciting
Romance and fantasy in life inborn.
I paint with winds, weave with supple willows,
I sing with choruses of the exotic birds,
Dance on sunny gloss of regal rivers,
And send the snow back to crowns of the fjords.
The world is my creation, I can make and change
Its form and color, like I feel in heart.
I love it dearly, this never ending challenge,
When life itself becomes a brilliant work of art.
The beauty of poetry lies in its ability to evoke the same sensations as music, just by being read on the page. Newman's poem does just that—thousands of musical notes exist within each single word, fractallyzing spirits into decay, blossom and strength. She writes poetry under the pseudonym Téa Blue: "It's a different state of mind and soul for me—honest, daring, but vulnerable. I try to apply the same principles to my every artistic project." Exploring the softness within, confronting fears head-on, and transforming them into something meaningful and melodic is contagious after all.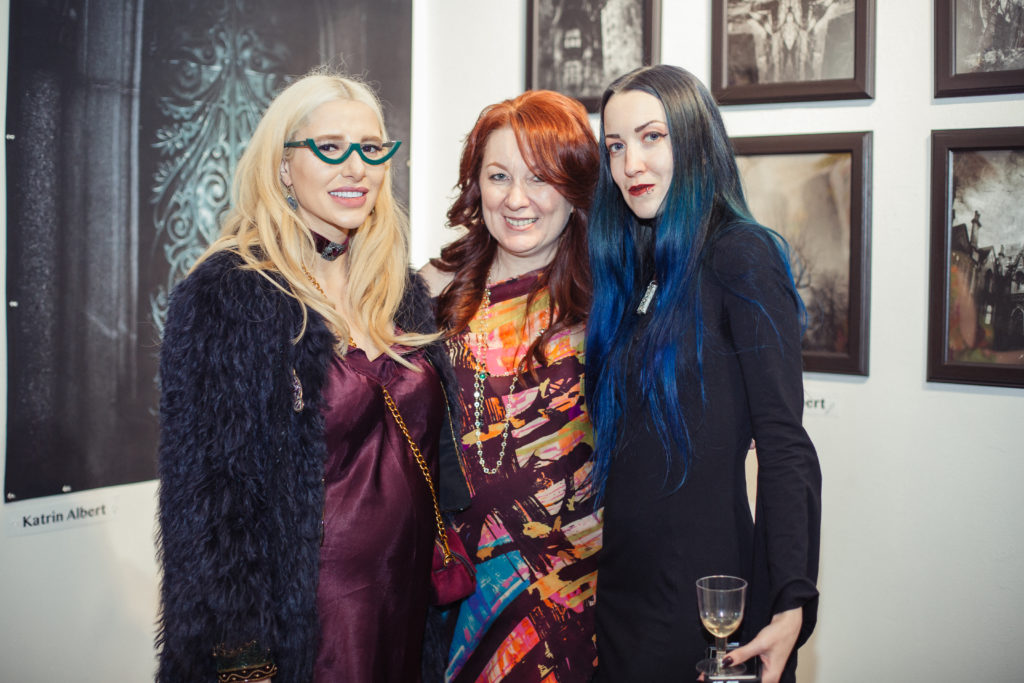 Debutant photographer Katrin Albert likes the 'shadowy side of things' and tries to bring it to light. Her series of black and white images present New York architecture with gothic poignancy and medieval contrast. A fondness for cemeteries and trouble sleeping fuel "a metamorphosis of my mind coming out in distorted weird ways," says the graceful poetess. Influenced by architecture, music and her jewelry designer mother, Kira Koktysh, Katrin shoots film photography and 'paints her own enchanted green door, remembering to leave it half-open'.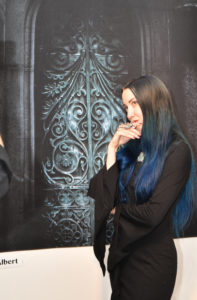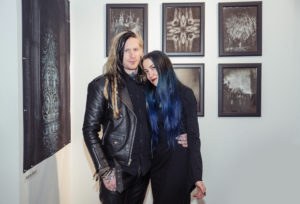 Aleksander Rees is too led by his affinity for music and urban landscapes. A doctorate in music, and orchestra player, he describes his technique as 'neo-impressionist'.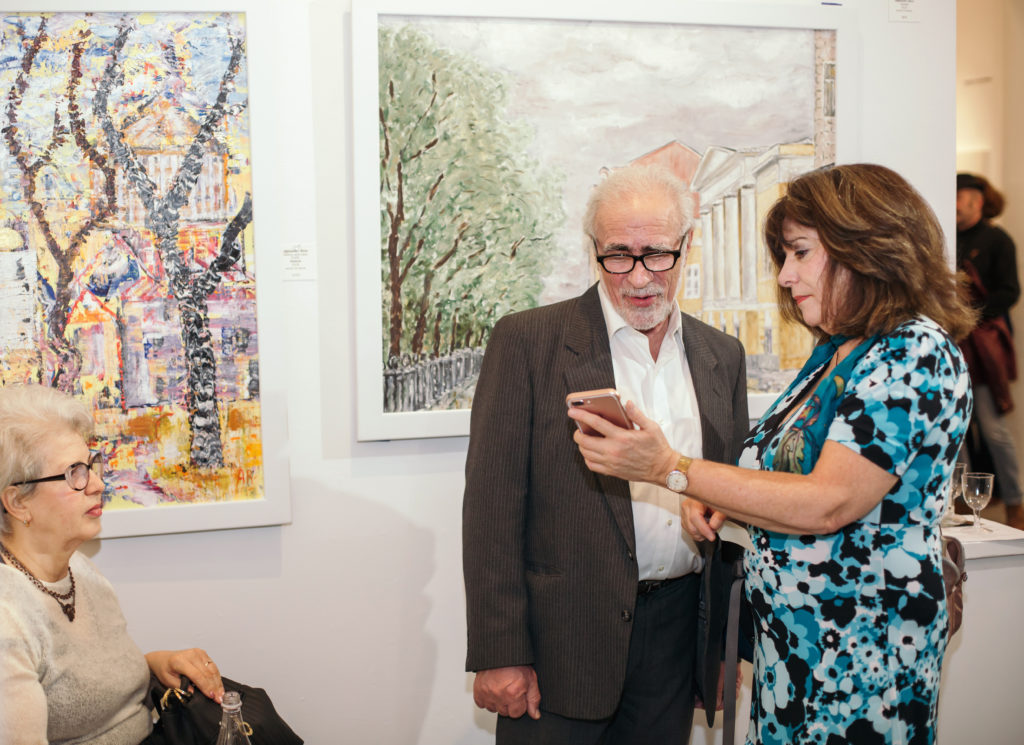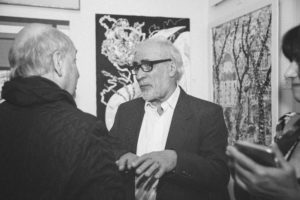 Custom hatmaker—Irina Dratvа has been making custom made "dreams come true" hats since 2010. A freelance headwear pattern maker with an IDHatShop on Etsy, her eye-captivating 'wearable art objects' and 'flamboyant club' have lead to the launch of "NOfashiON by IRINA DRATVA", 2017. "I am happy to present to your attention flower hats, fascinators, and feathered headpieces. The hats are innovative in their construction, combining new materials and techniques with traditional millinery craftsmanship." Robust in their reminder to us that spring is indeed here, we defrost delicately into the more masculine, subdued works by Serge Semernin, Vladimir Davidenko and more. I hope to have the opportunity to interview them at the next IAA salon.