After gazing at the clothes modelled in Calvin Luo's fall-winter 2019 collection, three words seemed to outline for me most of the pieces: in alphabetical order, plaids-solids-stripes. They conjure up the lasting image for me, even though there were a few eyebrow-raising items that featured animal prints, the designer's name in a series of patterns, and the "hmmmm?" look of the macrame sleeveless tunic that one young man wore. But more on that later.
Some of the finest items in this collection were long plaid jackets, long striped dresses, and shirts and coats and short dresses of solids and solid mixes. The plaids were bold and cheery, for both gals and guys.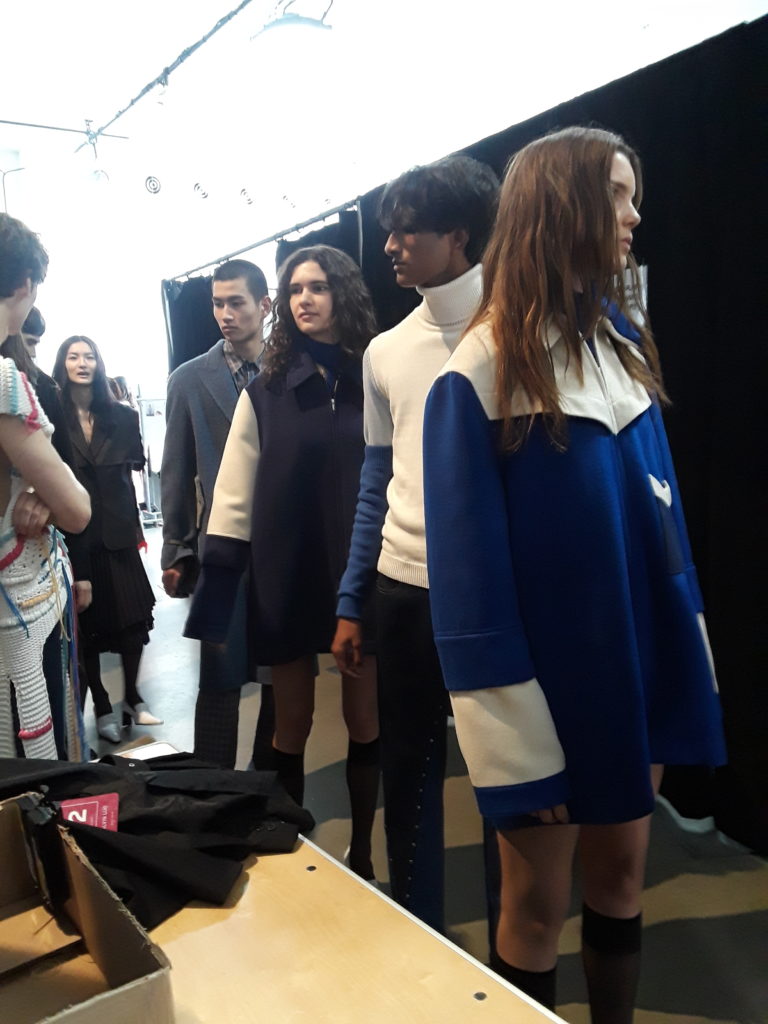 One woman rocked a dress of two striped patterns: the brown stripes served for the torso and the gray-blue covered the right side of the body. The right shoulder had a big poofy bow.
Two fellows were clad in neat, highly attractive and quite accessible shirts with just a few colors. One was the white-gray-black shirt with sky-blue elbow patches, and the other was a mostly-cream colored turtleneck with blue, red, and pale pink segments. That T-neck was my favorite male piece in the collection, and many women would adore it as well.
In addition, I quite liked the black-only and black-white frocks and jackets worn by models of both genders. And the several long woolen coats of one or two muted colors had a serious yet sensual look that would appeal to many people, female and male, and of various age groups.
A few of the pieces looked clearly uncomfortable, with black or white vinyl dominating. And the strange macrame tunic with lengthy colored strings, with its plunging V-neck, was so odd. I characterized it as bugged-out shepherd boy, or someone's misplaced take on 1968 Haight-Ashbury.
Two women walked with dresses that featured the designer's name in repeated patterns, and they were fanciful and adorable pieces.
Overall this collection seemed to span two main bases: serious and sharp, and the other electric and flighty.
The models walked to mostly instrumental music of a new-age tone, but the show ended with the 1970s Donna Summer classic "I Feel Love." That was a fun, unexpected throwback!
The press release for the show characterized the inspiration for these pieces as New York City in the late 1980s and early 1990s, but I really did not see this. As someone who lived through that time, in that city, I saw more of a 1970s punk rock couture feel, coupled with some earlier 1980s influences. And from whence came the macrame shepherd boy tunic, I know not.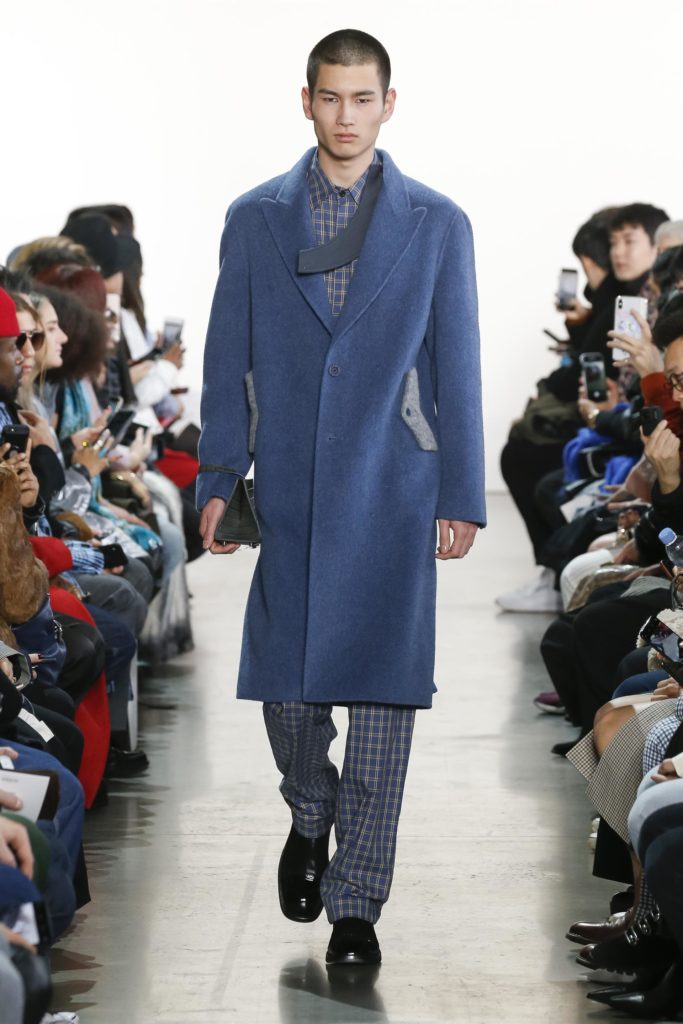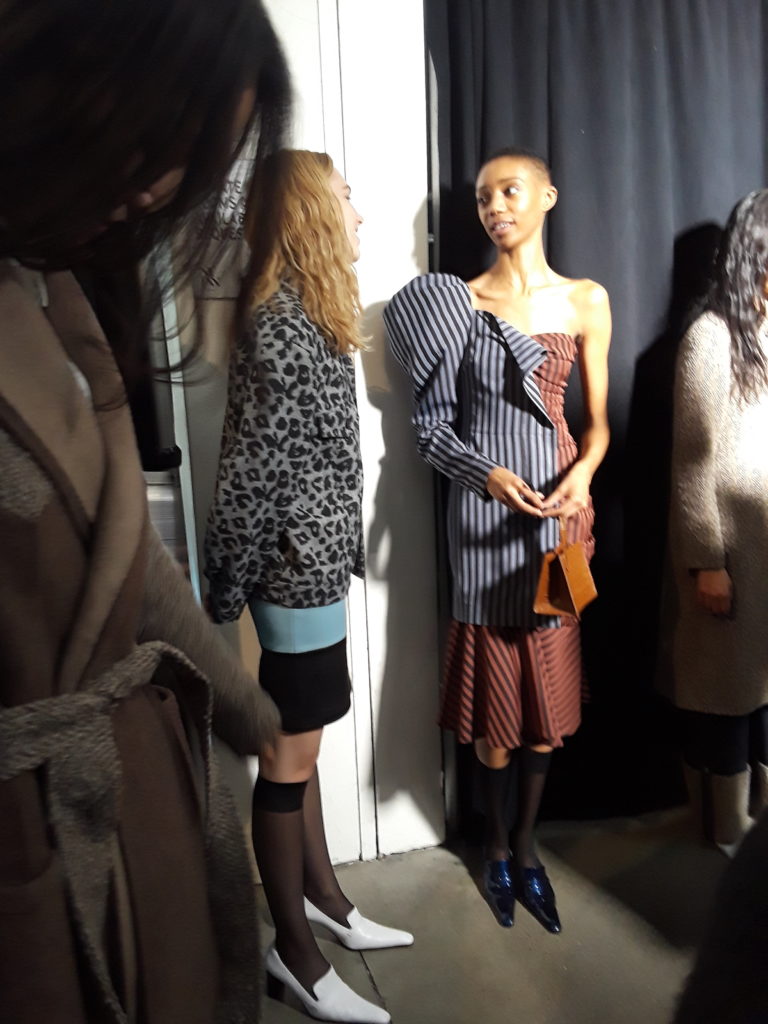 Review and backstage photos by: Ellen Levitt