Titled Retro Sentinel and designed by Niu Niu Chou, MRHUA MRSHUA marched vibrant colors and intense patterns down the runway this past NY Fashion Week. The collection can basically be bisected into a homage to Chinese ethnic minority dress and a tribute to American pop art. However, bold colors and gender nonconforming pieces fuse them together.
With a count of 1.3 billion, China's population can be divided into the Han, the leading ethnic majority, and 55 other recognized ethnic minorities. When imagining traditional Chinese clothing, often the tang suit and qipao come to mind. Think silk jackets adorned with frog clasps and long silk dresses with a luxurious thigh slit. Although these are quite common traditional garments, they leave out the rest of the 55 other styles of clothing native to China. In contrast to the stereotypical deep reds and blues, many of the bright neon-like colors, are more commonly found within Dai, Yao, and Bai communities.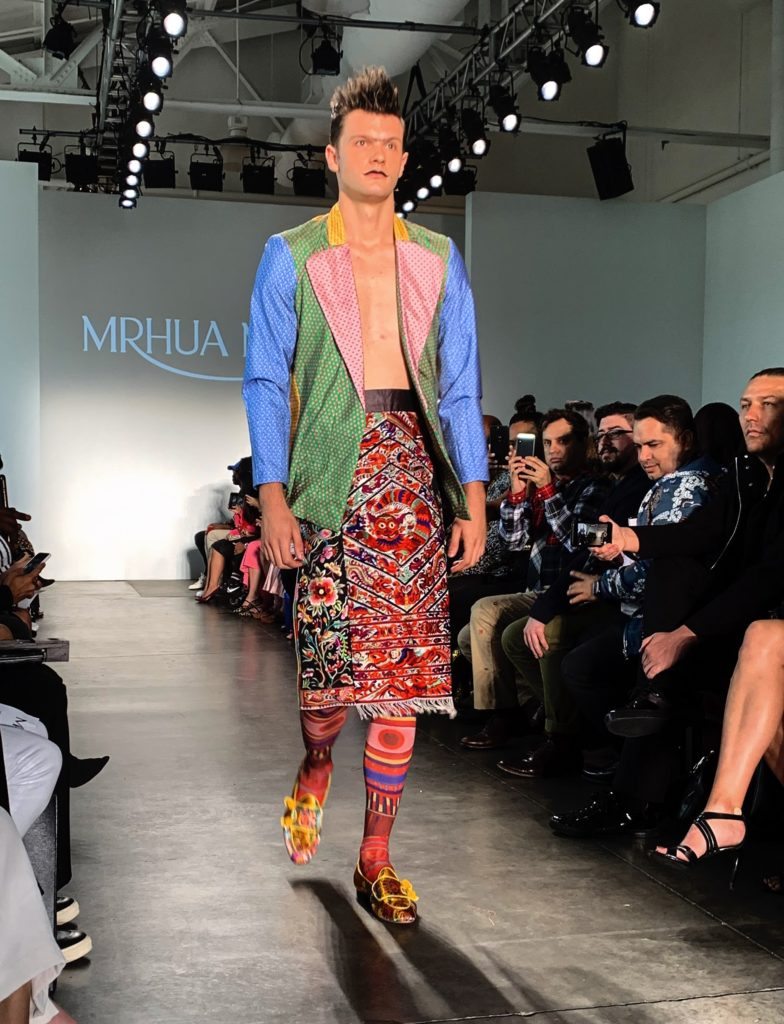 The large hems, intricate embroidery, and tassels are recurrent in minority outfits and span many Chinese cultural groups. These details were cornerstones for Chou's line and were featured in nearly every ensemble. Furthermore, the women's clothing featured multiple cloth belts tied around the waist, a Dai accessory staple. Many of the men wore coats that cover one shoulder and leave the other bare. This is an edgy interpretation of the Tibet men's jacket substituted by a blanket and worn on one shoulder. Both men and women's jackets and blouses had wing-like shoulders that extended above the garment similar to that of traditional Mongolian clothing.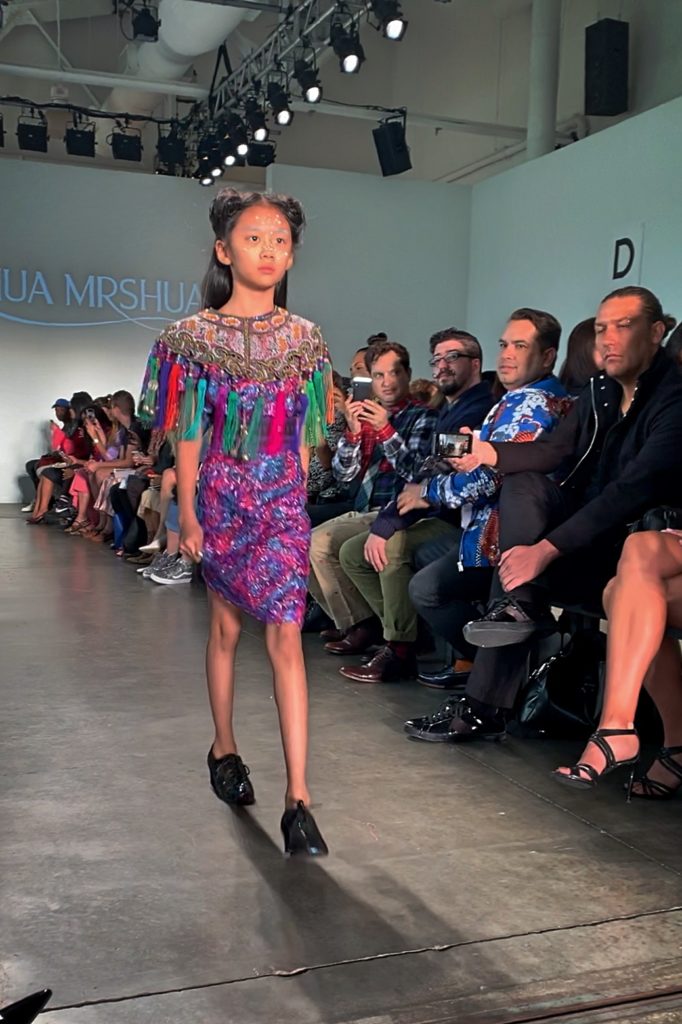 Of course, NYFW has been pushing boundaries of common conceptions of gender roles for years, but the wonderful thing about assembling all of these cultures for the show is that many of the traditional clothing inherently challenges Western gender roles. Take for example the skirts worn by the males models, this is common to Yao men and has been for centuries. Several women sported makeup that included facial hair: uni-brows and mustaches.
The gender bending influence of pop-art can be found throughout the entire collection as well when it came to color, makeup, and the actual pieces themselves. Just like that of Chinese minorities, pop-art is known for over the top bright colors. From butterflies, to peacock feathers, neither men nor women were exempt from wearing leggings with gigantic bold and bright patterns. And of course everyone, male or female, wore make up.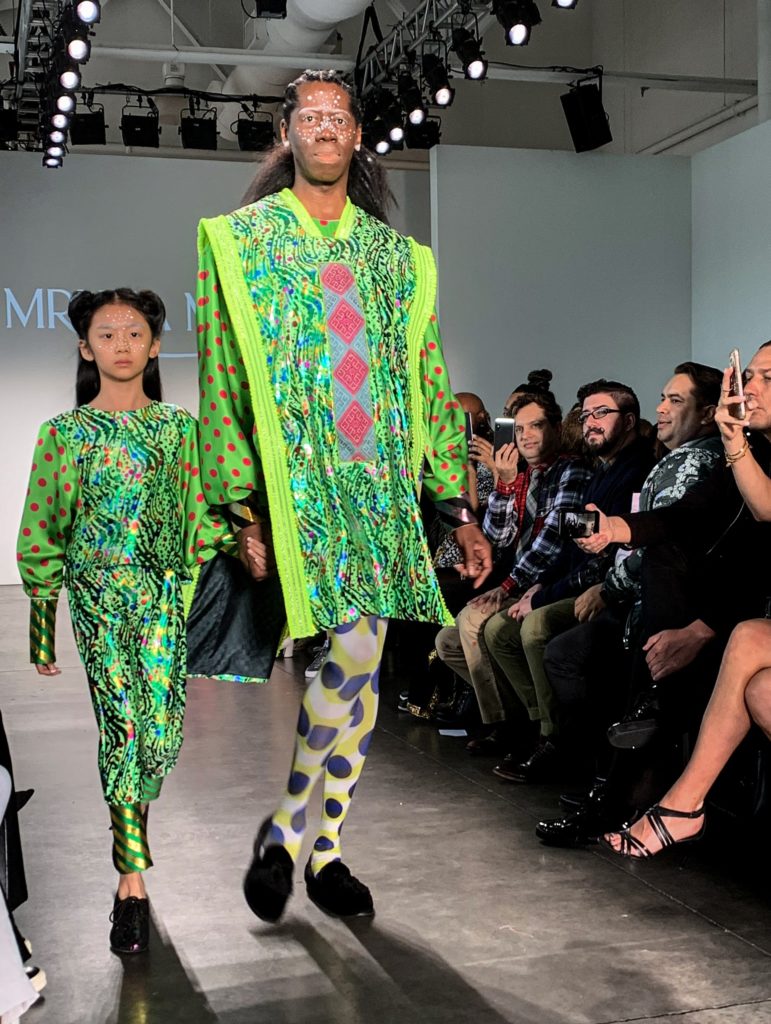 Many of the women's makeup mimicked the monochromatic bold spread of Marilyn Monroe in Andy Warhol's "Shot Marilyns". The eyebrows of numerous male models were changed to vivid hues, a staple in plenty Warhol paintings including "John, Paul, George, Ringo".
What other fashion icon represents gender nonconformity better than Ms. Jay Alexander? Not only was she in attendance, but she also surprised and delighted the crowd by sashaying down the runway not once but twice.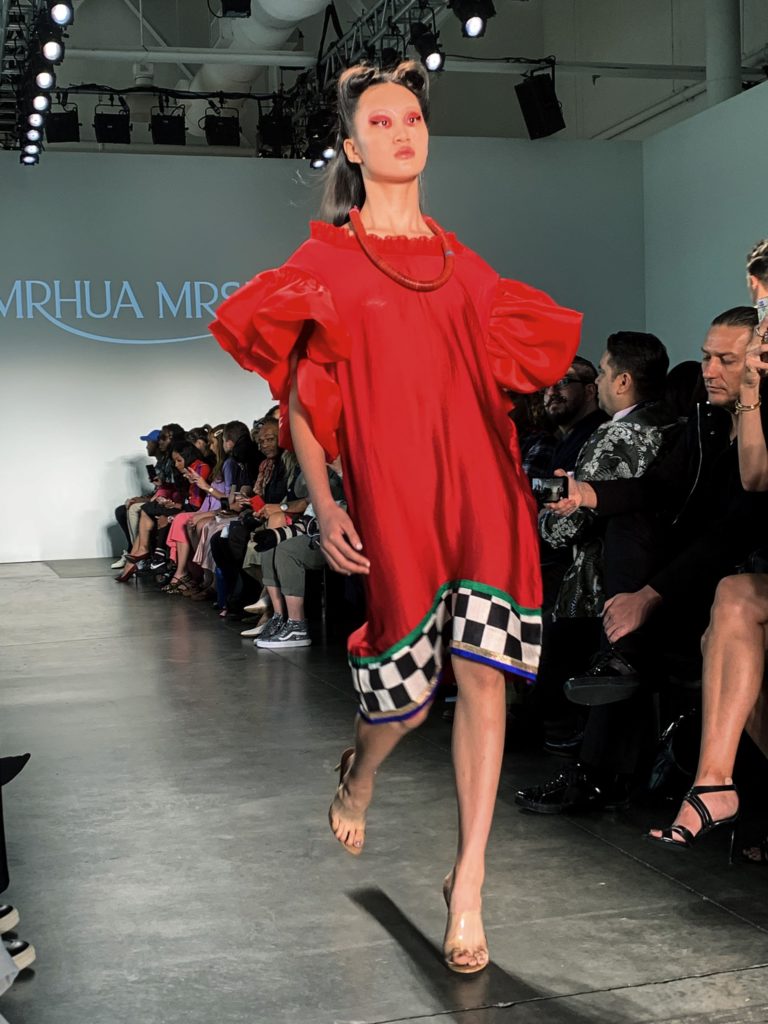 The sentinel portion of the show comes into play predominantly with the men's make up. Nearly every male's upper lip was reshaped with makeup to look like a traditional Chinese soldier's mustache. Plenty of the men sported unibrows, also common in depictions of ancient Chinese soldiers. Of course the final single file display down the catwalk cannot be ignored in its militant likeness.
Chou reminded attendees that there is a place for everyone, old, new, minority, and nonbinary through his Retro Sentinel. He showed that a little color does not negate strength and marched diversity down the runway.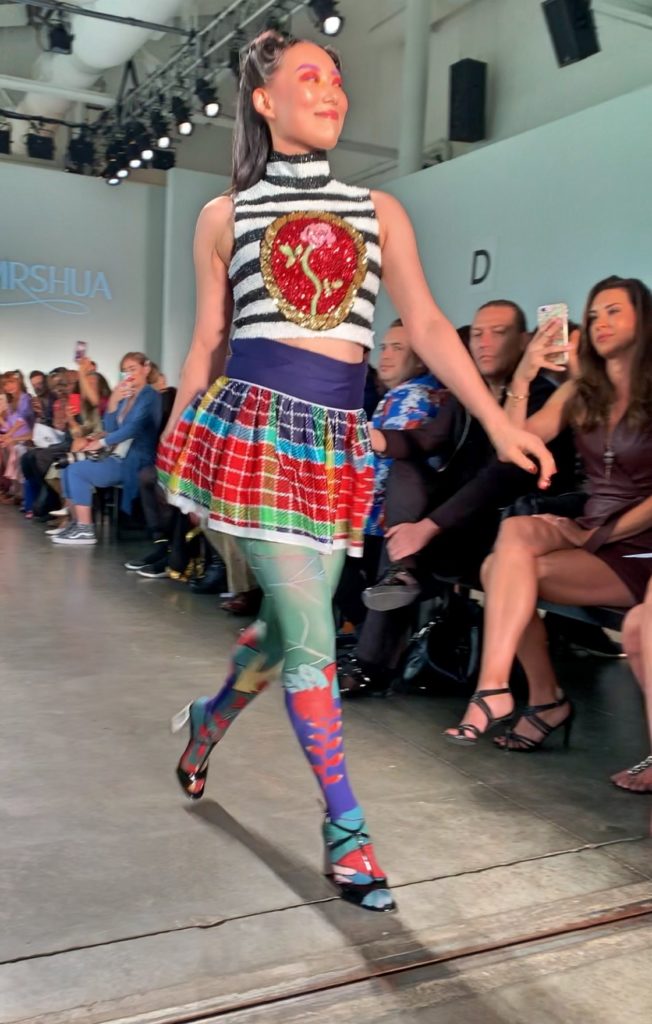 Photos by David Medina and Grace Klaus