"The goal of MOCA's popular Night Market event is to introduce people to Chinese and Chinese-American cuisine in an easy and accessible way. This way you can sample great signature dishes from 8 different Chinese and Chinese-American restaurants. It's a simple way to bring the Chinese food culture to the masses." –Edward Cheng, Advisor for Communications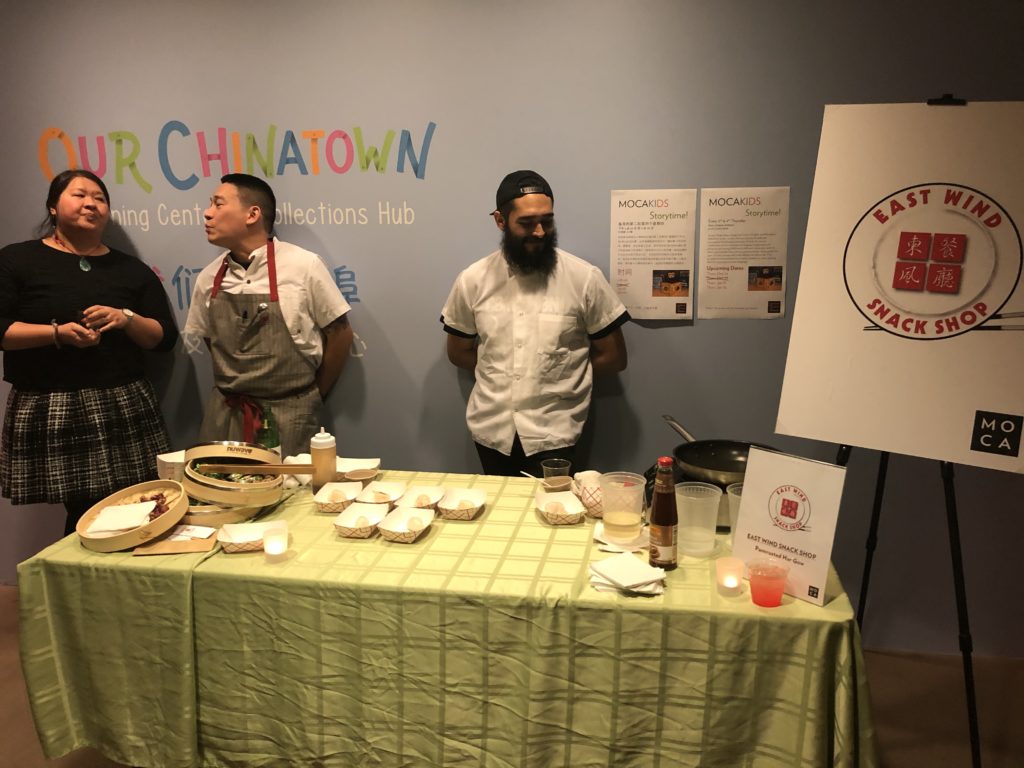 Setting a culturally focused event at a museum is truly the best way by which peer at a particular facet of one race and ethnicity. Food was the focus tonight, and China was the race and culture in focus. Almost set at the Museum of Chinese in America, which is the only nationally mandated museum in the United States. It is dedicated to preserving and honoring Chinese-American history. However, it aims to educate the next generation about the importance of Chinese-American heritage. Established in 1980, the museum moved to Manhattan's highly coveted SoHo/ Chinatown border. Redesigned by Maya Lin. Her concepts include the journey wall, which honors highly-accomplished Chinese-Americans and various lithographs.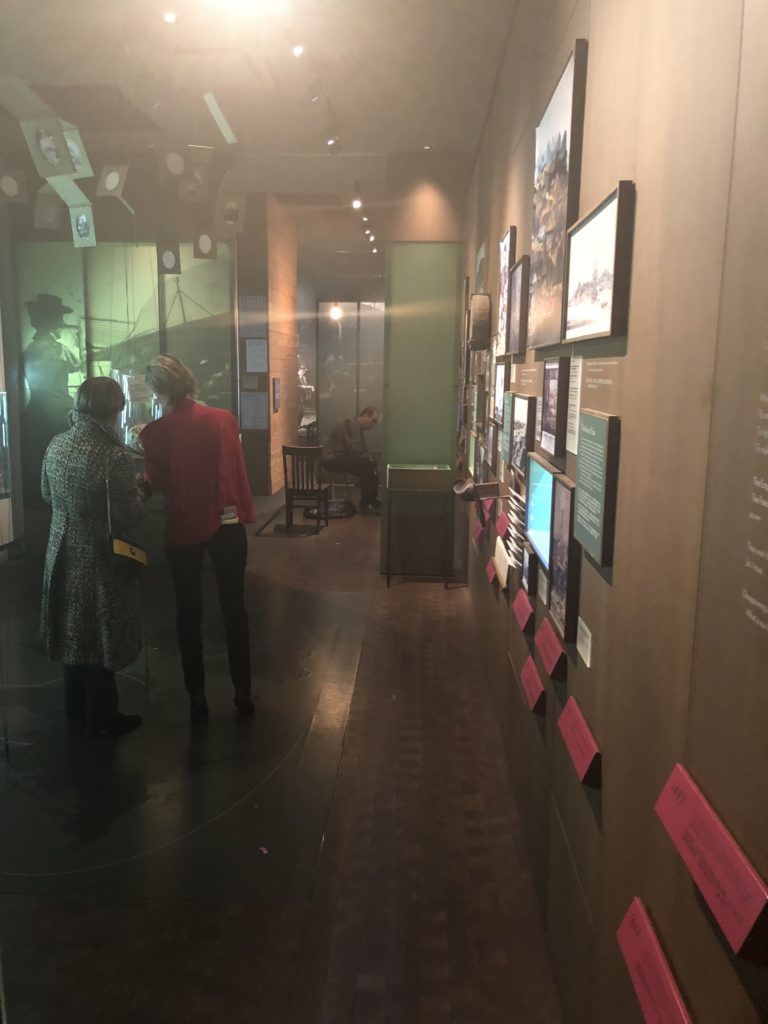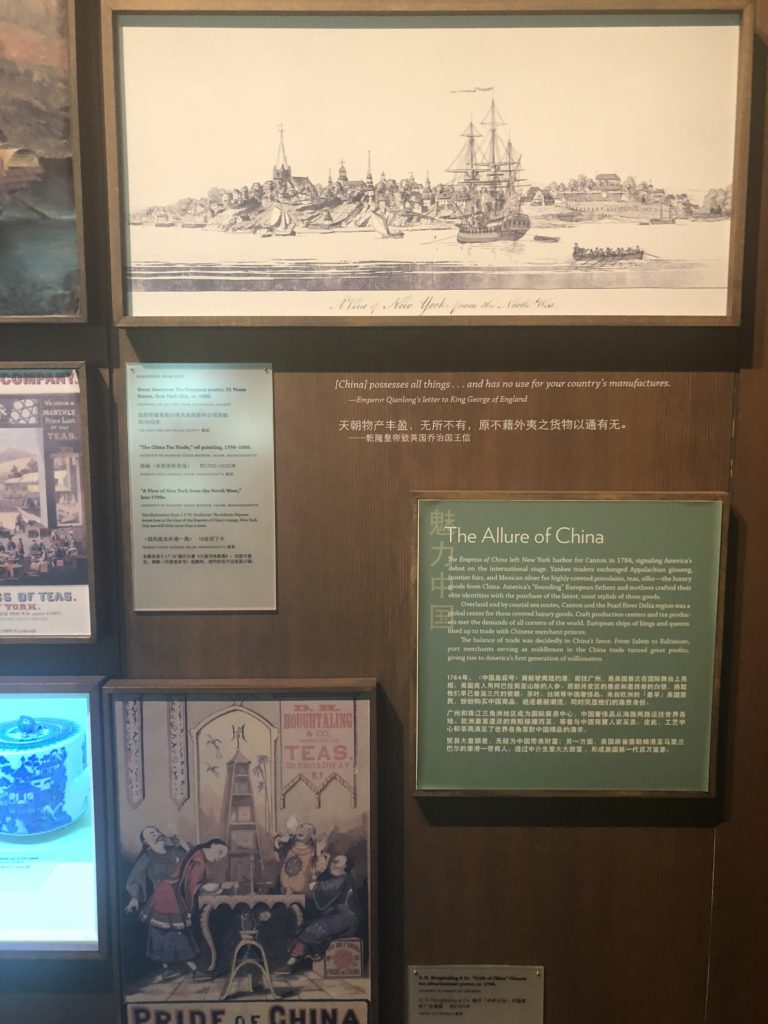 Among the culinary institutions—handpicked to represent China in the only heritage museum of its kind was Little Tong Noodle Shop. Serving the Ghost Chicken, their signature appetizer, it was colorfully curated. In addition with edible flowers, shiso leaves, pickled mustard seeds and crispy shallots mixed together in a spicy, citrus blend. The idea is that you make a dish out of the chicken offered to the ancestors once a year. Topped off with a tea egg, "we want it to be as beautiful as it is delicious," notes Simone Tong, chef and owner. Evoking tastes specific to the Yunnan Province, which literally translates to "southern clouds". It is a descendant of the Han Chinese and borders Laos, Vietnam, Tibet and Cambodia.
"In Chinese cooking we believe in getting whatever we have, so we do everything locally."
And everything has been done in-house. The chicken has been poached, brined and then torn and mixed pickled mustard seeds, pickled red onions, fermented chili oils, chili solids, flowers. It is so alkaline, so ingredients driven.
"The tea egg itself is a very historically Chinese thing. Egg and Tea are certainly among the most traditional flavors of China."
Tea, soy sauce, toasted spices and the perfectly poached egg, a French trademark. The egg is par-cooked and steeped with flavor, without overcooking it.
"When it comes to cooking, we believe in ingredients, flavor, time and temperature."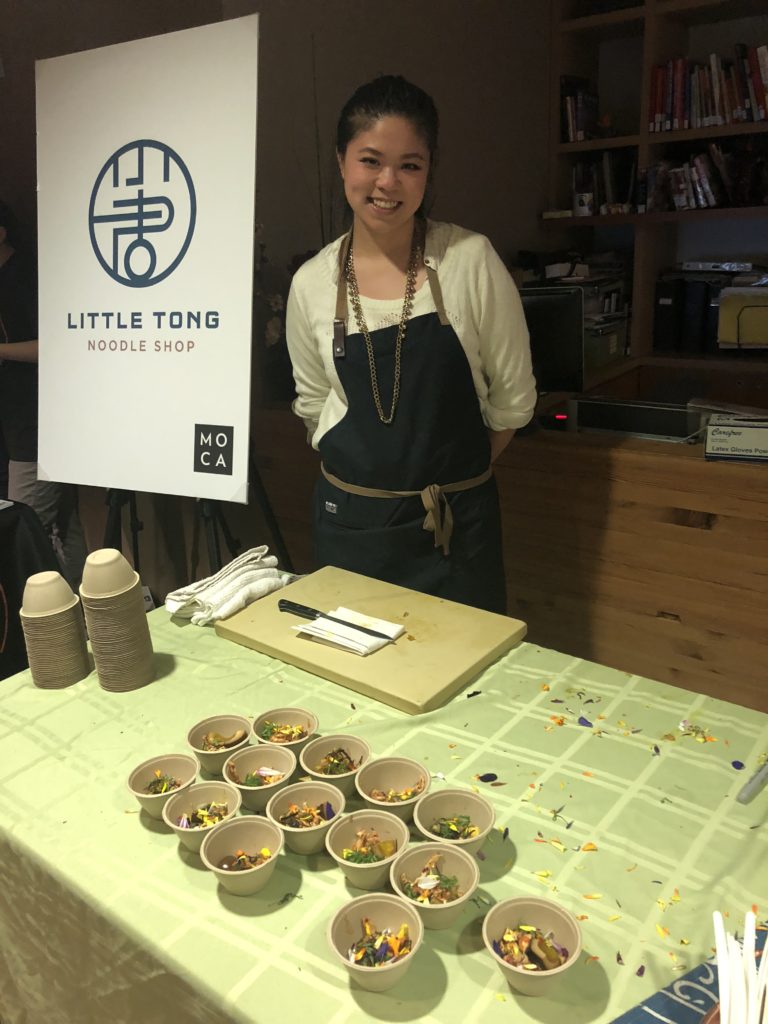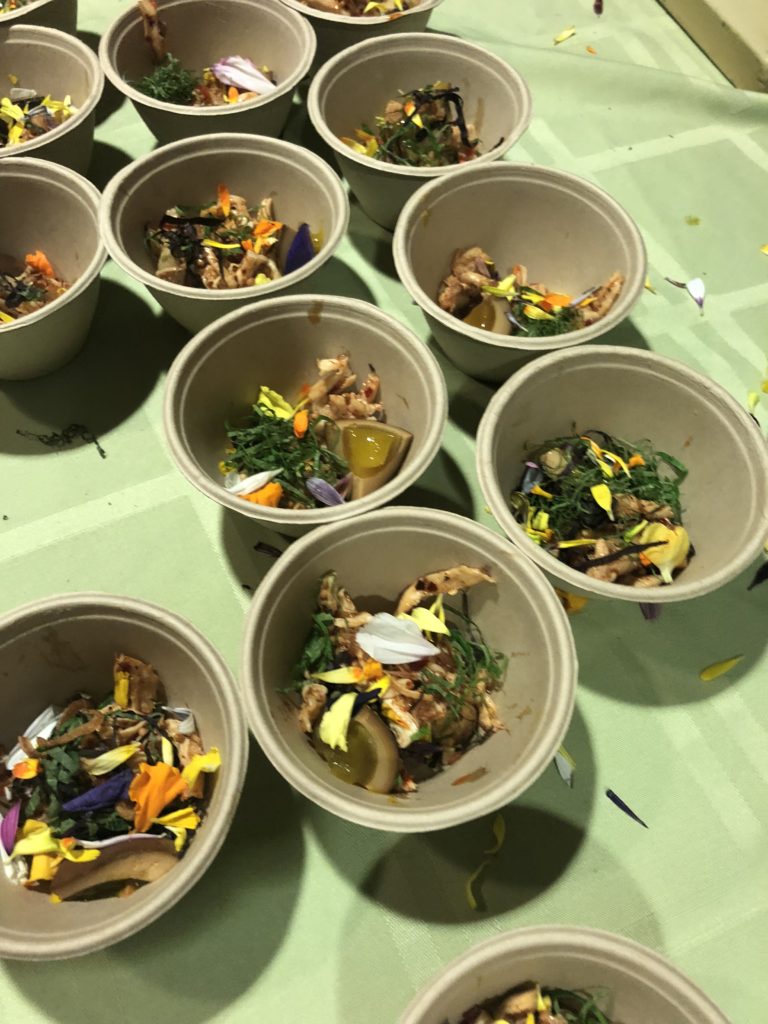 Next, was the notable Chinese culinary neighborhood staple the Red Egg. Uniquely served a crispy green tea rice ball, made from rice flour, dough and black sesame paste filling.  Third, was Local Roots NYC, which is a small business and not a restaurant. Connecting New Yorkers to local and organic produce within hours, Local Roots inspires patrons to cook more at home and with ease. Enabling patrons to go to a local cafe and pick up groceries, Local Roots just launched a dinner kit, so that New Yorkers may cook a Chinese New year's feast at home with all local and organic produce. Founded by Wen-Jay Ying, recipes in the meal kits are actually her family's recipes from nanjing.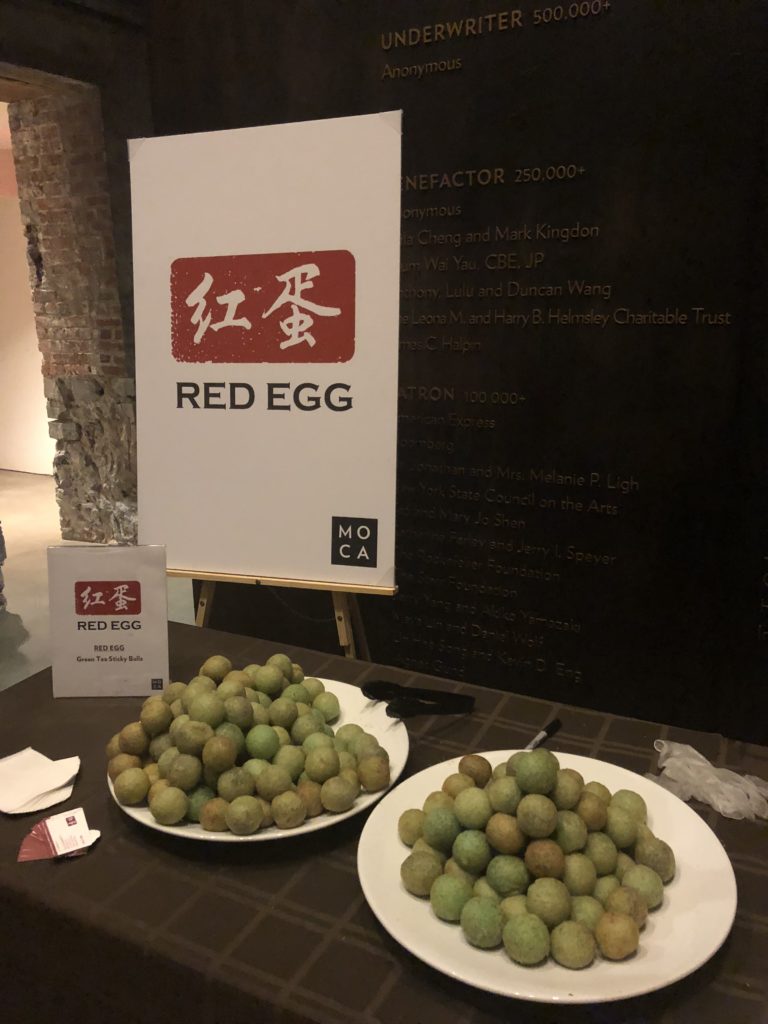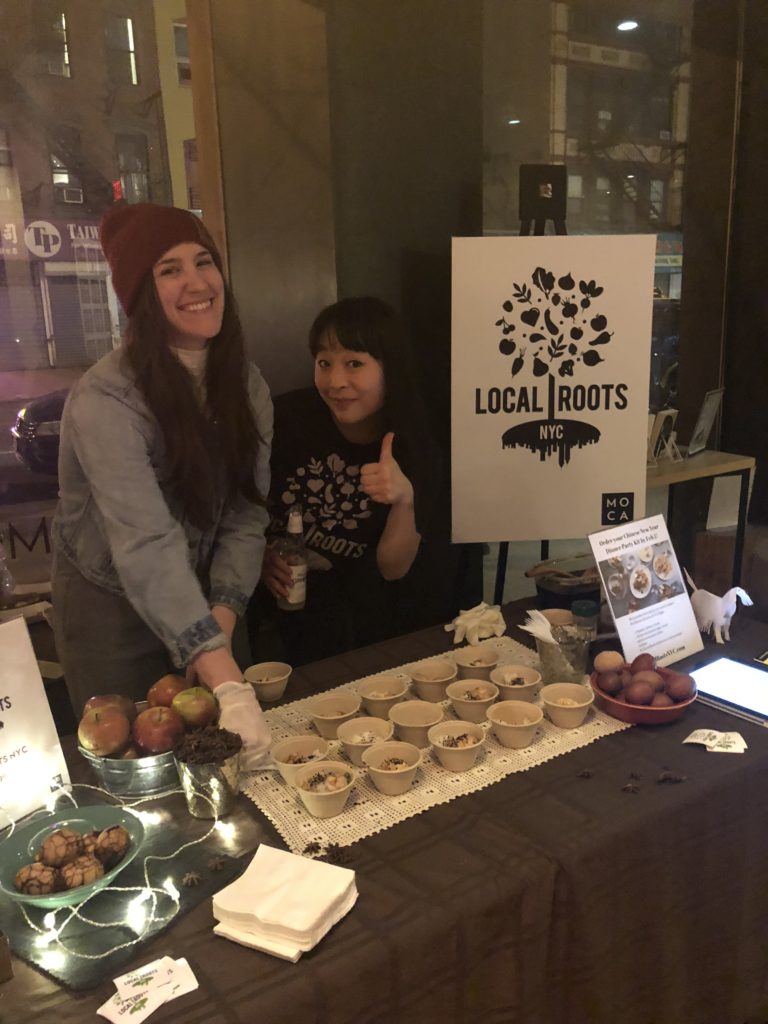 The Fractyll award of the night, nevertheless, goes to—Mr. Bing, which served a delectable vegetarian dish that immediately reminded me of the infamous Moroccan bisteya. Composed of mung bean, rice and wheat flower, crispy fried wontons, cilantro, spices, sesame seeds, scallions, sweet hoisin sauce. Moreover scrambled eggs, and the Laoganma (meaning 'angry grandmother'- spicy chili paste with fried garlic, fried peppers and chilies). Similarly, fill the Chinese crepe folded into a sandwich, or a crepe-wich. Non-vegetarians may fill it with duck, pork, chicken or kimchi, and fold it into a pocket. Created by Mr. Bing, Brian Goldberg, Bing means crepe or anything flat and edible in Chinese. "You can put all sorts of cool stuff inside and serve it with salad, dumplings, drinks."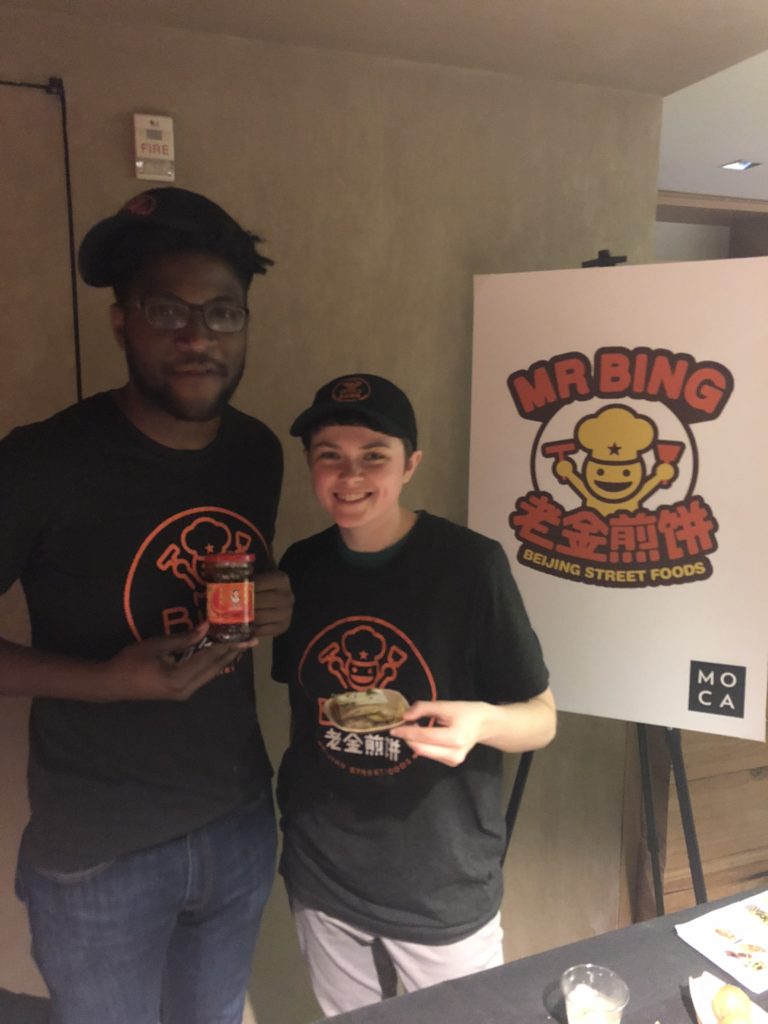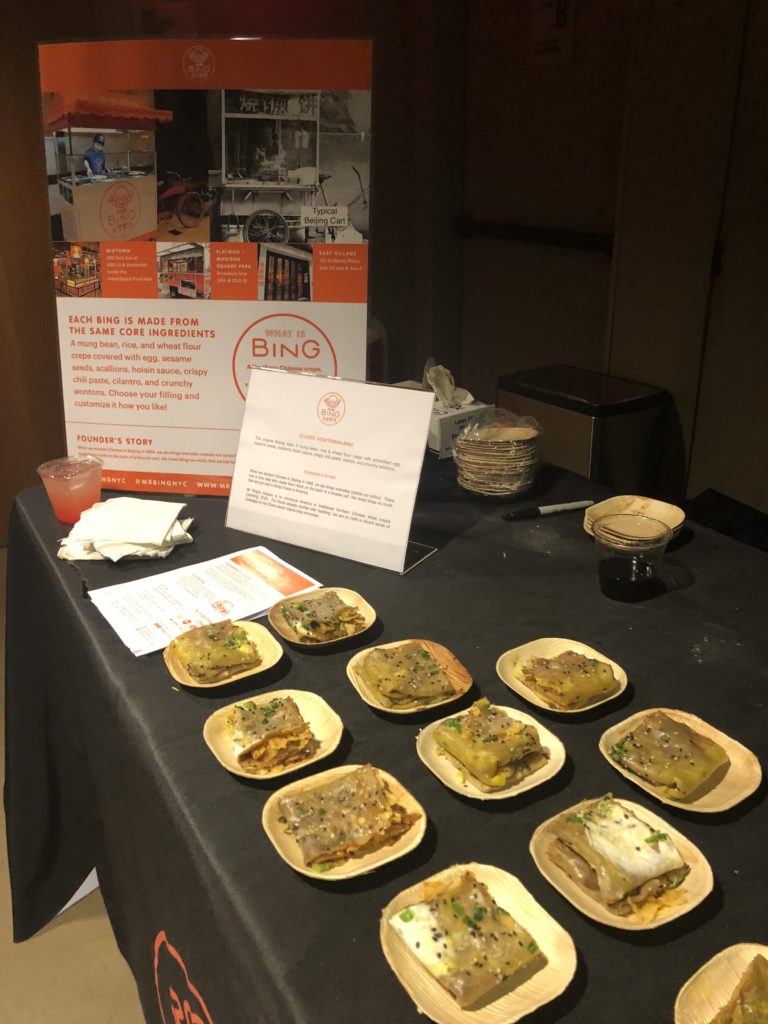 From New York, Brian majored in Chinese 20 years ago. Having created the Chinese studies major at Brandeis University. His inspiration for the street food concept was the little old lady making jian ('grilled') bing for breakfast every morning on his studies abroad. A Chinese dosa of sorts, it was made in front of you, customizable, freshly made and on the go. Traditionally a breakfast food in China, Goldberg decided he wanted to make a business out of that at one point. But later.
Becoming a professional luge athlete (French for 'sled') until the 2002 Olympic, he retired and worked as a reporter for NBC. And also as a producer and a reporter for CNBC. Having sent him out to report on business in Singapore, he became an honorary sports reporter for Channel News Asia. By age 27-28, Goldberg decided he wanted to use his Chinese more. Then moved on to work as a trader for an investment bank in Hong Kong and Taiwan. Helping American mutual funds and hedge funds trade their stock positions—he worked in finance for 10 years.
Finally, he realized that:
"One day, when I die, I wanna say that I made something physical—something tangible with a brand that could influence the world a little bit. So I decided that was going to be Mr. Bing. I took that food off the street, decided I was going to clean it up, brand it, bring it back to New York and make it a thing—and hopefully across America."
Having won the award 2016 award for Best New Street Food of NYC, Mr. Bing aims to reconcile his graphic design passion, sales and story-telling skills to revolutionize the American food culture.
"20 years ago nobody knew what sushi, burritos or falafel were, so now we have an opportunity."
Goldberg relocated his 2 stores in Hong Kong to NYC, where people are looking for more authentic regional Chinese food, and not just for Panda Express:
 "I admire the amazing Panda Express for bringing Chinese food to America more than anything else—but it's American-Chinese food, and Mr. Bing is authentic regional Beijing northeastern Chinese food."
Boasting a kiosk in midtown, a store in East Village, a mobile cart in flatiron— there are a lot of food halls growing in NYC such as Chelsea Market and the Urban Space; Mr. Bing challenges these models, however, by working with one food: BINGS.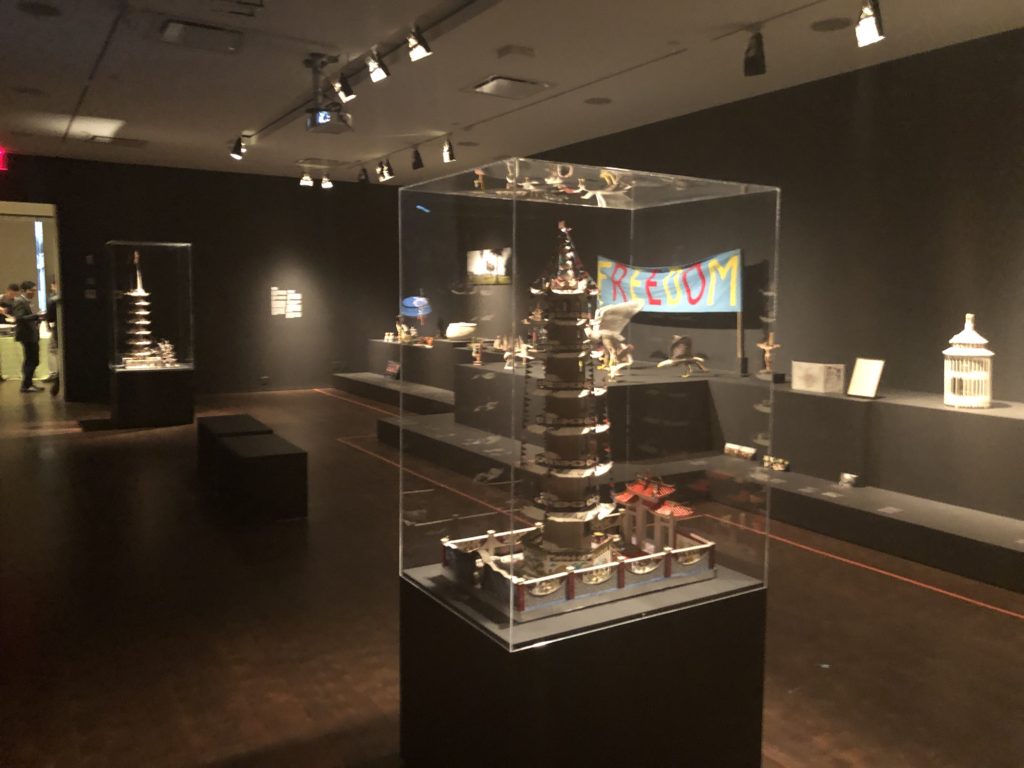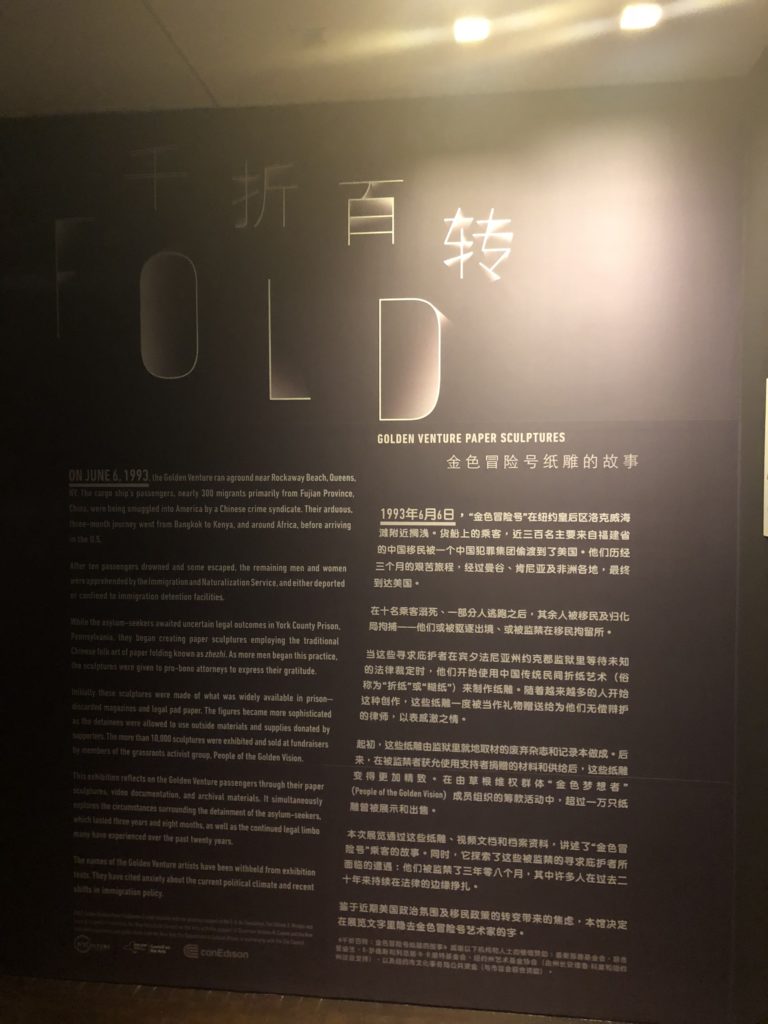 "The beauty of what we do is that it is made in front of you."
Including photographic backdrops of food carts from back in the day, the company gong and growing slowly. "It's about operations and keeping your quality up, and having good staff, and creating a good experience for your guests". Commending Danny Myers of Union Square Hospitality group as well as the Shake Shack model. Mr. Bing has a bright and humble revolution resonant within his concept.
"Our mission is to teach Americans about this amazing Northern Chinese street food that they never knew about, and make it a thing, Our second mission is to help Chinese-Americans return to their childhood through nostalgic feelings of food that they missed or haven't had since they were little—that's my goal."
However, possessing almost 40 staff now, multiple locations, pop-ups, caterings and events-  'they're learning how to make the bings, it's a really fun thing, and people like it.'